Joe Buser announces candidacy for Prosecutor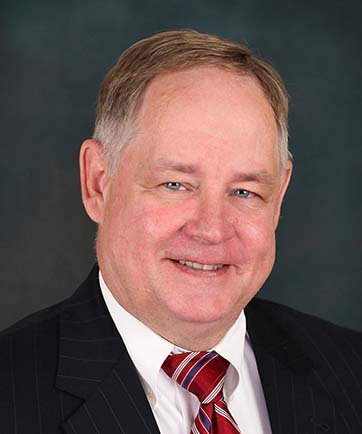 Joseph R. Buser will seek re-election as a Republican candidate for the Office of the Prosecuting Attorney. His declaration of candidacy was filed Jan. 12, 2022 with the Secretary of State. Buser's initial term as prosecutor commenced Jan. 1, 1991. Buser previously practiced civil and criminal law in Montgomery and adjacent counties since his admission to bar in 1979.
Currently the prosecutor's office has prosecutors assigned to each of the three Montgomery County Courts. A fourth prosecutor is assigned to Superior Court I with a force on cases involving drug possession. An additional deputy prosecutor's primary assignment is the enforcement of child support obligations.
Buser, Chief Deputy Andrew Salter, Deputy Prosecutor Jacob Moore, Greg Miller and Child Support Deputy Thomas Sarver are all full-time prosecutors. The legal staff is well experienced, representing combined years of service as prosecutors in excess of 60 years.
Buser believes residents of Montgomery County have been served efficiently and effectively by the office. The office strives to hold criminal offenders accountable for their actions. It is Buser's intention that this will continue in the future.
A Summa Cum Laude graduate of Wabash College, Buser is a graduate of Vanderbilt University School of Law. He is a member of the Phi Betta Kappa scholastic fraternity, the Indiana Prosecuting Attorney's Council and a past president of the Montgomery County Bar Association. Buser is a member of the Crawfordsville Kiwanis Club, West Central Regional Community Corrections Advisory Board and the Board of Directors of the First Merchants Charitable Foundation.
Buser, his wife, Gretchen and their daughters reside in Crawfordsville.