Ms. Mattie's life ended in a most dramatic way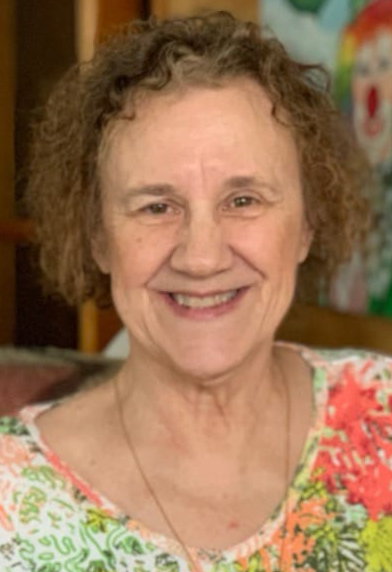 Current medicine marvels me and prompted this article as I'm more than sure this situation likely would never have happened with the proper medications of today's world. Instead, you'll read about a tragedy versus a happy ending.
Meet our dramatist, Mattie Griffin Canary. In my teen years, she would have been described as one hot babe with a compelling figure, more than ordinary beauty, and besides all that, could carry on an intellectual conversation with almost anyone, dressed beautifully and always made a good impression. However, in her obituary, she was noted as "being pitifully weak," and I'll add in many concerns.
For one, she was so indecisive and for another, a bit wild. In one obituary, it was noted that she "did not know her own mind and if actions are to be considered as criterion, she did not have much to know!" Thought that was rather cruel, but toward the truth, as well.
Martha "Mattie" Griffin was born 18 October 1866 and her death occurred 128 years to the day of which I write this article (2 Nov 1893 – 2 Nov 2021), just 27 years and 15 days old. She grew up in Crawfordsville, the daughter of Robert and Jane Griffin with brothers, William, Robert, Samuel and Jackson; and sisters, Mary, Jane and Lizzie. She was particularly close to the latter. Robert was born and raised in Kentucky and came here about 1850, remaining here until briefly before he passed away at Logansport. Everyone loved this quiet, sweet man and his children mainly brought him joy although Miss Mattie caused a bit of trouble along the way.
Mattie seemed to be in the news quite often, usually for the same type thing. The first time I found her was when she worked for the Hardee family when she was in her teenaged years as a domestic. One evening the family had finished their evening meal and was sitting around the table playing cards. She was just 17 when she had this harrowing experience. Sant Hardee had left the room to go get his overcoat and Mrs. Hardee asked Mattie to go turn the gas on in the room so he could see, but what she saw (Sant in the shadows, raising his arms up to put on his coat) sent her into a screaming fit. She ran into the room where the Hardee's were playing cards and fell on the floor in convulsions where she remained for hours, taking four strong men to hold her down for quite sometime before all was well
That same year (1884), she married an interesting fellow, Willis Canary, not yet 18 with her father making his x mark on the consent for her to marry, although in later census records, he is marked as being able to read and write. It was but two months after their marriage that Mattie made the papers in her first attempt (known anyway) at suicide. The CWJ 19 May 1888 told the story that "she attempted to cross over not by the morphine, strychnine, laudanum, belladonna, rope or pistol routes but by a more painful one – oil of Tanacetum, one of the most virulent of poisons." Of course, the trouble was domestic. "Mrs. Canary would travel unprotected about the streets at night while her husband was at work and she would not listen to his pleading; hence his usual caresses were with something more substantial then the oscillatory order." Perhaps the rest of the story? She said she was badly mistreated, he kicking her all over the floor like he watched the Wabash football players do with the ball. She later noted that he liked to carouse with many plumed birdies other than a Canary. Of course, there was another side to a different article saying, "He was a hardworking, quiet, respectable man, but domestic difficulties arose." One source said he obtained the divorce, while there were multiple articles about her getting it.
Definitely in several articles, she was featured as trying to end her life. Until he was appointed agent for the Vandalia Railroad in 1889, he also was a bit wishy-washy in how he made money, trying this (telegraphy for one) and that, at one time being in the pop corn making business and would get upset and take it out on Mattie when things didn't work out. I do wonder if he was a good father, though, as their son erected his tombstone. It says, "Papa!" Perhaps Willis and Mattie just weren't made for each other? She was given custody of young James Blaine Canary, but Willis stole him once. This was after they hit the papers as having a literal knock-down fight, she losing round one.
Upon the divorce, Mattie went to work at the Sherman House as a domestic and lived with her parents on Spring Street. While working, she met who perhaps was her one true love (although she often rode in the buggy with another young man, once either getting beat-up in a wreck or he beating her) in Walter Rosebro. Two or three different times they set a date to marry and she'd back out. Walter went to Greencastle to work and set-up a home for them and the night she took her life (after trying it again a few months earlier, telling Dr. Ensminger that the next time she wasn't failing) was to have been another wedding day. Rosebro wrote her beautiful, loving letters but Willis was also wooing her back to "make a good life for their son." So much pressure and that evening when she went to bed (after practicing several church hymns) she asked that she not be awakened in the morning as she was just tired and needed rest.
However, her sister Lizzie arose early to get ready for work and went into Mattie's room to get a piece of clothing. There she found her sister in horrid convulsions, dying. Dr. Ensminger was called again but he didn't make it quick enough this time around. Mattie died while looking at a large, colored picture of Rosebro. This suicide hit newspapers from Pennsylvania to Oklahoma. Yet, if Mattie had received help from a counselor, maybe nerve pills, or whatever in today's world, she may have happily married Walter and had other children, but instead ended her life in a most dramatic way! She, her son and his wife and child are buried at Oak Hill (thanks to Fines for the photo). Rest In Peace, dear Mattie!
Karen Zach is the editor of Montgomery Memories, our monthly magazine all about Montgomery County. Her column, Around the County, appears each Thursday in The Paper of Montgomery County. You can reach her at Karen@ thepaper24-7.com.