Richard Gregory 'Dick' Harshbarger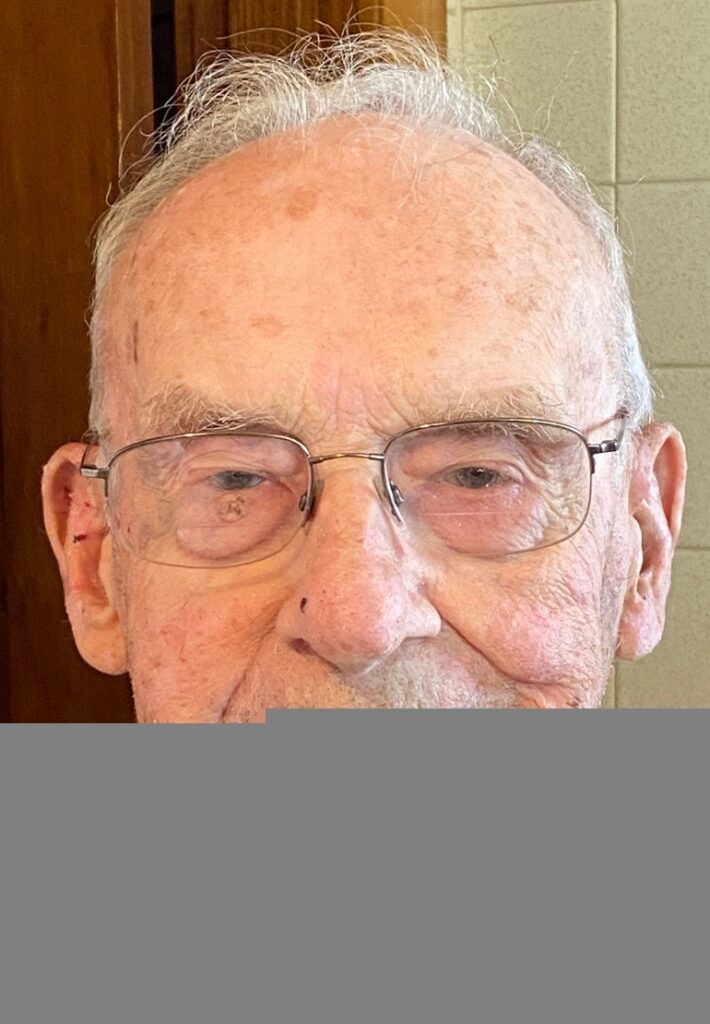 July 2, 1925 – Dec. 4, 2021
Richard Gregory 'Dick' Harshbarger, 96, rural Crawfordsville, passed away, at 9:42 p.m. on Saturday, Dec. 4, 2021 in his home surrounded by his loving family.
He was born in Montgomery County on July 2, 1925, to the late Grover L. and Dessie 'Marie' Cope.
Mr. Harshbarger was a 1943 graduate of Crawfordsville High School and enlisted in the US Army. Richard was a member of 'The Greatest Generation'…even though he had an appendectomy while in basic training, his platoon carried him onto the ship to make the 20-day trip to Germany, refusing to leave him behind. He was stationed in England, France and Luxenberg. While serving he was awarded the EAME Theater Ribbon with three 'Bronze Stars,' which he never discussed. After three years of service, he returned home to farm and work in his shop. He was a very talented mechanic and was well known for his mechanical skills. On April 5, 1947 he married Julia 'Judy' Ehrie and she preceded him in death on August 21, 2020. For some time he raised hogs on his farm and worked as a substitute mail carrier. Mr. Harshbarger worked hard so he could always put his family first!
He was a member of Liberty Chapel Church where he built many friendships…he and Judy enjoyed lots of class parties and pitch-ins over the years. Mr. Harshbarger loved farming and working with his sons. In his later years he enjoyed mowing the yard and the surrounding road side ditches, which he did until two months ago. For the past few years, anyone traveling past his house could find him sitting in his favorite chair on the front porch where waves were often exchanged.
Survivors include his two sons, Tom (Connie) Harshbarger and Roger (Sandy) Harshbarger; three daughters, Mary (Gary) Nesbitt, Martha (Dan) Goff and Carol (Scott) Miles all of the Crawfordsville area; nine grandchildren, Michael, Stacey, Brooke, Brian, Michelle, Julie, Matthew, Jeremy and Angela; 15 great-grandchildren and a great-great-grandson also survive.
He was preceded in death by his wife; parents; and brother, Warren.
Visitation hours are 11 a.m. – 2 p.m. on Wednesday, Dec. 8, 2021, with funeral services following at 2 p.m., with Pastor Allen Sparks officiating, at Family and Friends Funeral Home of Wingate. Graveside services will follow in Liberty Chapel Cemetery.
Memorial contributions are preferred to Liberty Chapel Cemetery Assn. with envelopes available at the funeral home or may be mailed, % of the cemetery to Hoosier Heartland State Bank, Crawfordsville. Visit us at www.familyandfriendsfh.com to sign the guestbook or leave a condolence.