Hiram Burroughs – Karen says you're the winner!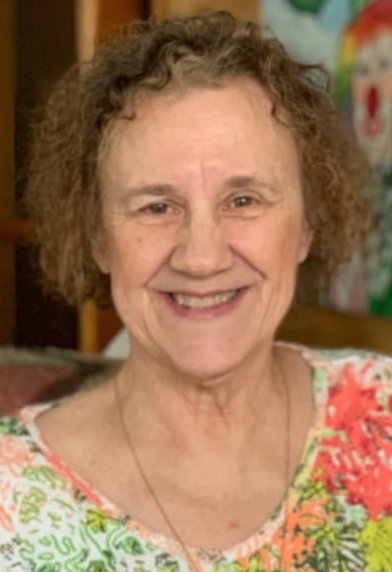 Had 4-5 ideas for the next few articles so it was kind of difficult to come up with which I desired to do, but this Civil War soldier won-out. Hopefully, I'll get to the others! Born in Pleasant Township, Perry County, Ohio October 19, 1840, his father Joseph was born in England. Mother was Mary Jane Everett from PA. Joseph and Mary Jane had five children (possibly more), Hiram the youngest and last survivor of the family. Joe passed away just after the 1860 (Ohio) census and Jane was with Hiram's family in Crawfordsville in the next census, passing away just after that. One quest I had regarding Hiram Burroughs was to discover where his middle name derived but couldn't discover why he was dubbed with Little, although it seems likely it is a grandparents' name somewhere down the line. Maybe someday I will discover that, but … (I have a long, very long list of somedays ….)
Hiram Little Burroughs was given a good education for the time and served an apprenticeship as a blacksmith, exceptional at this job. Read somewhere you shouldn't do more than one big life change each year, but Hi (sometimes found Hyram or Hy) not only married his love (Anfield Grigsby– don't ya' love that name, too) in 1862 but immediately joined-up for the Civil War in the 160th Ohio, Company B. This was a three-month enlistment in a group having stemmed from National Guard units, thus training was short since already trained. They were in several engagements with the Rebel forces and did much guarding of wagon trains, in one case travelling 27 miles in one single day marching to Hagerstown MD where they were in charge of a large wagon train of necessary Union supplies. On August 25th it was noted that their 3-months was more than up (May 12th was muster date) and thus the group started back home finally mustering out at Zanesville September 7th! I can imagine that Anfield was feeling quite blessed to have him back home unscathed.
Anfield had seven brothers and sisters and was one of the younger ones, her father Harrison Grigsby and mother Anfield Edge. Interesting there were four older sisters but they gave Anfield her beautiful and unusual name. Anfield did not pass it down, though. Arvilla was their oldest child born in Ohio 26 May 1863 passing away in Oct 1936 (married #1 Robert Gwin – 3 children one named for her poppa and marrying #2 Charles Shipp). Second child was Nellie born here 9 August 1869 and died in Fox Lake, Dodge County Wisconsin in 1948 but she and husband George McClellan lived in Fond du Lac for many years. Know they had at least one daughter, Clara Bell. #3 – William Harrison "Bud" Burroughs was born here 21 Jan 1872 and passed away here 21 June 1955. Bud married Minnie Norton (3 children) and they were married 63 years before he passed. Awesome! #4 – Mary "Mollie" Burroughs was about a story in herself. Born 2 May 1874 here she went to Indianapolis and married Job Stewart there when she was barely 16, losing him to death a year or two later. Married #2 John W. Keith and they were divorced. Married #3 Frank C. Thayer in 1900 and then she passed away from typhoid fever 12 March 1907. #5 – Charles Wesley Burroughs seemed to be the most interesting having worked in several large cities in manufacturing. He married Elsie Phinney and they had at least two children. In July of 1918, he divorced Elsie in Saginaw for extreme cruelty. He was self-employed when he registered for WWII, brownish-gray hair, hazel eyes, ruddy complexion, being 5'10" and 145#. Kind of how I pictured his dad. #6 child of Hi and Anfield was Claude Franklin "Frank" born 4 April 1881 and died at the county farm as a widow (wife Belina) 5 Sept 1939. Earlier on he had been a very active member of the Sons of Vets and although a small group, they were enthusiastic. Buried at Masonic cemetery (Oak Hill Grant Avenue). #7 was Rosaline who married Charles Naugle and they were parents of at least Otis and Grace. She married secondly Charles Weisert a cigar maker and lived in Milwaukee. Sorry not sure what happened to her and the last child (note spelling) was #8 Daisie Dean born here 6 Feb 1885 who also died in Marion
County, and was the wife of #1 Sam W. Carpenter and #2 Charles Weliver. She died just seven days after her 68th birthday of a cerebral hemorrhage which was a big killer in this family.
The Burroughs came to Crawfordsville in 1864 and he set-up his blacksmith business but either in accordance, or quitting his own, he shortly after went to work for the Lyle & Reynolds Foundry. Although this business switched hands several times, it was a large employer for Crawfordsville men and Hiram worked for them celebrating his 40th year at the same time his beloved Anfield passed away in a most unusual way. Rarely missing a day he had been a bit sick earlier in the morning and so went home, on the way buying a bushel of tomatoes. He took them home then went to town telling Anfield who had not been real well that he would go get the cans and be back to help her. She began them anyway, peeling away until … sudden heart failure and the doctors noted it was probably an instant death. Nannie Hyatt who had been doing the Burroughs' laundry while Anfield was trying to get better knocked at the kitchen door and something told her things didn't jive. Nannie peered in the window and saw Annie Burroughs on the floor. She ran to the neighbors begging for help. The neighbors adored Anfield and Hi as well so came running but it was all too late. Annie had been sitting on the little stool peeling the veggies when she toppled to the floor, the peeling knife in one hand, a tomato in the other.
He remarried after Anfield's death to Sarah Tumy (who later passed away in the Lafayette Soldiers Home) in Missouri and they lived together until his death 21 October 1925. Many times in the late 1800s you would find the list of who would be decorating at what cemetery (usually a minister, 2-3 men to distribute the flags and gals to bring the flowers). For many years, Hi was the chairman for the IOOF cemetery for Memorial Day and such. Thus, appropriately he rests there. And, blessings upon daughter Daisie who made the application for a tombstone from the government to be placed for her father. It's a nice one and thanks to Kathi Flyte for the equally nice picture from FindAGrave. RIP Hiram Little Burroughs!
Karen Zach is the editor of Montgomery Memories, our monthly magazine all about Montgomery County. Her column, Around the County, appears each Thursday in The Paper of Montgomery County. You can reach her at [email protected]