Jeffrey Martin "Scooter" Suiter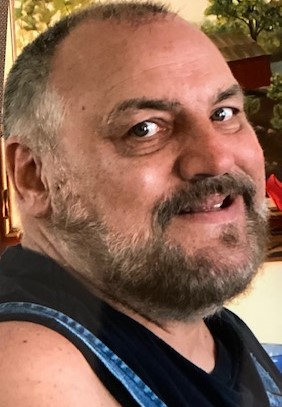 Aug. 29, 1958 – Jan. 3, 2022
Jeffrey Martin "Scooter" Suiter, 63, Crawfordsville, passed away peacefully surrounded by his loving family on Monday, Jan. 3, 2022 at The Lane House after a long battle with cancer.
He was born in Crawfordsville on to Martin & Nancy (Cler) Suiter.
He graduated from North Montgomery High School in 1976. He owned and operated Scooter Cycle for many years. He enjoyed riding and working on his motorcycles, was always wheeling and dealing, and fixing and reselling his motorcycles. He loved hanging out with his friends and family and will be missed by many.
Survivors include his mother, Nancy Suiter; four sisters, Sue (Drew) Brassel, Lori (Randy) Radcliff, Karin Becker, Andrea (Mike) Davis; a special friend, Lucky; a daughter, Aryn Long; many nieces, nephews, great nieces and great nephews and many friends.
He was preceded in death by his father, Martin Clay Suiter; paternal grandparents, Bessie Mae Sarjent and Oliver Cline Suiter; and maternal grandparents, Roman Martin and Frances Elizabeth Cler.
Cremation was chosen with a memorial service at Sanders Priebe Funeral Care, 315 S Washington St, in Crawfordsville on Saturday, Jan. 15, 2022 from 1 p.m. till the time of the service at 3 p.m., with Celebrant Gabriella Chapin officiating. The service will be live-streamed and recorded which can be viewed on his obituary page at www.sandersfuneralcare.com. Memorial donations may be given to the funeral home to assist with funeral expenses. Envelopes will be available at the funeral home or you many donate online by clicking on the Donation Tab on his obituary page. Share memories and condolences online at www.sandersfuneralcare.com