Where Oh Where Can Elizabeth Be?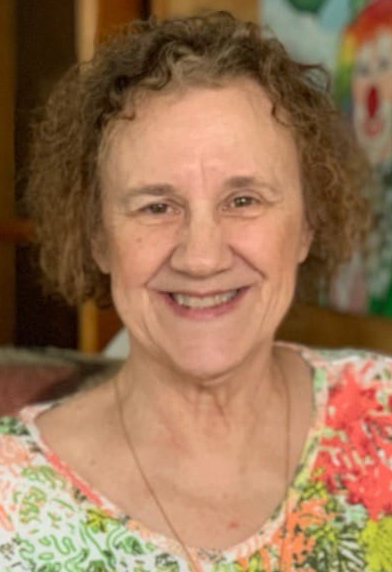 Well, I hate to admit this – I failed. I have lots of those situations, but it is extremely rare in the genealogical world. However, I'm with many others as no one seems to be able to find what happened to George and Catherine (Stonebraker) Fruits' daughter, Elizabeth. I do have a theory about her, though and know some things.
Elizabeth would have been born about 1808 in Butler County, Ohio before coming with her parents to Montgomery County. Here on the 9th day of December, 1830, she married William Krout, who was the son of Michael and Catherine (more on them below) he being born (likely) in Campbell County, Kentucky about 1804 and passed away not quite three years after their marriage. Passing 8 November 1833, he is buried in Weir Cemetery, Ripley Township.
Blessings come in strange ways as William did get to enjoy his first born, Jacob (11 May 1831) and Elizabeth had just birthed their second child, Catherine (assume she was named for both William and Elizabeth's mothers) 22 September 1833. Now, granted, their first born was shy of nine months, but Catherine was born just right. However, there is speculation that Elizabeth seemed to mess around and that Catherine wasn't even a Krout. DNA might prove that and it would be interesting to follow. However, I do find that hard to believe as pretty sure her father would not let her do that. Then again, another rumor is that after William's death she was ousted from the community, which if that is true could be the reason no one can find anything on her.
Sure would love to know what happened, how William Krout passed. Had he killed himself, then, yes, imagine she did act like that. But, there were snakes so thick, the area in Ripley Township had all kinds of hills and dales that were easy to fall into, diseases around, and just so many things, that imagine it was some such – not old age, for sure. Anyway, I really feel that she passed from one of the items above as well not too long after her child was born, maybe even having women problems thereafter. She has an entry on findagrave in Weir cemetery (as does William neither with stones so no picture today and I have no thought he's not there) but no information other than she is said to be buried there, as well.
The Krout family has so many fabulous stories. William was the eighth and last child of Michael, who was born in 1755 in Orangeburg County, SC and was in the War of 1812. He and his wife Catherine moved from Campbell County, Kentucky to Montgomery County where he passed away 15 March 1830, Catherine May 1854 and both are buried in the Weir Cemetery with their son, William. Michael was the son of Jacob (born in Saxony, Germany and was a well-educated cotton/indigo plantation owner who died in the Battle of Brier Creek when a Continental Soldier (3 March 1779). His beautiful home was destroyed and his wife, Catherine took their children and the family bible to a nearby swamp and hid-out until all was clear. Inside the bible it had Kroutwell, which was likely the original family name in Germany. After hiding away, Catherine took her family to Campbell County, Kentucky . At adulthood, Michael purchased 62 acres of land basically where Covington, Kentucky is now. His War of 1812 duty was fairly short, serving from May 14th to July 9, 1814. Local writer, Mary Hannah Krout did much research on this family, noting her grandfather Jacob Krout son of Michael and Catherine ran a river boat ferry from Covington, Kentucky to Cincinnati then decided to head our way.
Krout descendants I have known (Mabel Weir Grimes, Harold and Ruth McCormick and Archie and Alberta Krout) had great interest in their family history and well they should – fascinating family!
Young Catherine was said to have been raised by her aunt, Margaret Fruits Patterson, her mother's sister and her brother, Jacob by Alexander and Margaret Krout Weir, her father's sister. I saw no guardianship for Jacob but Catherine's uncle Jacob Krout was her guardian and after Catherine's marriage to William Philpott when she wasn't yet 16 , the guardianship was wrapped-up with the Philpott's receiving $100 from the "monies, rents, and profits in hand assessed at the settlement of her father's estate." William Philpott and Catherine were married close to 35 years before his passing and were parents of four children, Maryetta, Rachel, Elliot Manson and Albert Philpott. After her husband's death she married Samuel Blakley who passed away 20 years before her passing which was an odd one. She had attended her granddaughter, Ada Lowe Myers husband's (Deward Myers) funeral and at the burial, she, herself just fell over dead. In the only small obituary I found it does not say if she has a brother. Now, that would have helped the situation a great deal.
Catherine's brother, Jacob married Harriet Reeder (Dec 1851) or at least I think so, although some have a different Jacob married to her. My first thought was that he may have died young since I did not find him in the Guardian dockets and that may be true but fairly certain he was in Ripley Township in July 1863 and middle initial was F. and believe he died 8 March 1895 with a tiny obituary saying he had been sick, was well liked and passed away. If this is the correct Jacob (please let me know if not) then they had six daughters and two sons (Elizabeth, Rosetta, Alice Margaret, Mary, Laura, Rebecca, John and Abijah. In the 1860s, they lived in Gallatin, Missouri for a time where some of their children were born. Do believe they were divorced (Harriet married David Fruits – ahhhh, keep it in the family) in Howard Co in 1880 and they returned to Clinton County.
Certainly, Jacob remains somewhat of a mystery and his mother a definite one – where oh where could you have gone to Elizabeth Fruits Krout?
Karen Zach is the editor of Montgomery Memories, our monthly magazine all about Montgomery County. Her column, Around the County, appears each Thursday in The Paper of Montgomery County. You can reach her at [email protected]