Community Movie Night – Featuring "Encanto"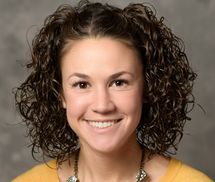 Looking for a fun, relaxing evening with the family? Has it been awhile since you have enjoyed a good movie? Then join us for a community-wide movie night! In partnership with our local Kiwanis group, we will be hosting a movie night on Friday, March 18th at 7:00 pm in the 4-H Building at the Montgomery County 4-H Fairgrounds. The featured film is Disney's new movie, Encanto! This film is rated PG for parental guidance.
We encourage viewers to bring lawn chairs, blankets, etc. for viewing the movie. The admission is $2/person and all proceeds from admission will go directly back to the Montgomery County 4-H program. Enjoy a snack and refreshments at the concession stand provided by the Montgomery County 4-H Junior Leaders. All proceeds from the concession stand benefit the Montgomery County 4-H Junior Leader program. We appreciate all of the support from the community.
The Montgomery County 4-H program would like to thank our local Kiwanis group for partnering with us to provide this family event. We look forward to being able to work together to provide a fun and relaxing evening for families to enjoy together. If you have any questions regarding this event, please contact the Montgomery County Extension office at (765)364-6363. We hope to see you there!
Abby Morgan is the 4-H Youth Development Educator at the Montgomery County Purdue Extension Office. She can be reached at asweet@purdue.edu or 765-364-6363.