Butch Married Into a Family 'Crazy' for Horses and Pigs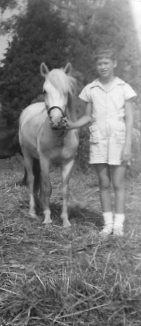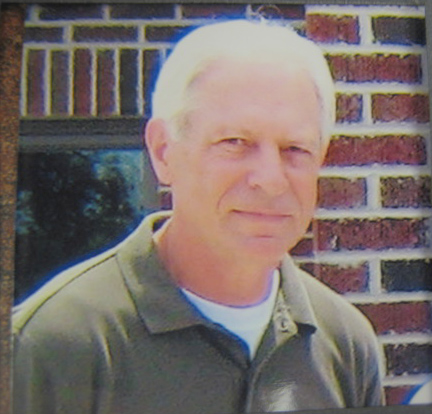 When I was growing up, we had several types of animals on the farm…pigs, beef cows, milk cows, sheep, chickens, ducks, rabbits..and of course the stray barn cats and our lovable pet dog, "Trooper." Since I never showed animals in 4-H, I had no real affection for the farm livestock, as my main chores involved feeding and cleaning out the barns, tedious duties which took time away from my favorite activities…basketball and baseball. However, I watched many TV westerns in the 1950s and longed for the day when Dad would surprise me with my very own horse or pony…a "fun" animal. But when crop prices and farm profits are low, and your father is working extra jobs just to make ends meet for a family of five kids, then dreams just become wishful thinking. My cousin, John Wells, who lived across the road from our house, had a black and white pony named "Star," so at least we were able to ride him once in a while when my aunt and uncle had a family cookout.
In the summer of 1959, at the age of ten, I accompanied Dad in the old Dodge pickup to several farms to help him measure farm ground for the USDA "set-aside" program. While he was speaking with a farmer in the northern part of Sugar Creek township, I spotted a cute little girl, wearing a cowboy hat and riding a white pony. To make a long story short, that little girl started school at Darlington that fall…and six years later she married her high school hunk…me!
My wife was an only child, and her parents were horse lovers, and they also raised purebred swine. She showed pigs in 4-H and all around…even at the International Livestock Show in Chicago, and she also always had a pony, donkey, or horse as a pet. She loved her pet pigs and her horses…and she has always loved to be around those animals. After I finished Purdue and we purchased our first house, located on five acres in the country, we bought a beautiful Appaloosa horse, named "Appy," for her to ride. She fed and groomed that horse, while I became the master of horse manure removal! I could pet Appy, but it always seemed to shy away from me, so I never tried to ride her.
Then one afternoon, while I was mowing the yard, I noticed that Appy was grazing next to the yard fence. That gave me an idea. I turned off the mower and slowly climbed over the fence where Appy was standing perfectly still. As I eased onto to the horse's back, I knew that I would finally be able to ride her…WRONG! I wasn't on that sweet, gentle horse one second…when she bucked me off! We owned Appy until she passed away at a ripe old age…and with four kids coming along…and then all four going to college…never could afford to buy another one.
However, all four of our children did raise pigs, which they showed at the 4-H fair here in the county and at the Indiana State Fair, and my wife enjoyed helping them with that fun activity. I have surmised that this love for pigs and horses must be a genetic trait, as my daughter's two children raise pigs and show them in 4-H…and another granddaughter loves horses…so much so that my son bought her a quarterhorse last year. The two grandkids who show pigs have been very successful at the fairs, and my granddaughter who has the horse is taking riding lessons and wants to be a barrel racer someday.
I think it's great that kids love animals and take care of them. It teaches them responsibility and instills a work ethic that will last a lifetime. We love to watch Ava ride her horse…and Drew and Macee show their pigs. And believe it or not, they talk to those animals…and I really think the horse and the pigs understand what they are saying! My wife is the same way…she just has the ability to make a "connection" with her favorite farm animals. Farm girls are like that. Maybe it's that extra empathy that women seem to possess. Our youngest granddaughter, who is three years old, already raises chickens and rabbits…and she talks to them, too! As for me, I'm still the expert on manure removal.
We live in the house where my wife grew up, and she told me that if she passes away before I do, then I am supposed to dig a hole out near the horse and pig barn…and bury her there. Folks, she is serious!
– John "Butch" Dale is a retired teacher and County Sheriff. He has also been the librarian at Darlington the past 32 years, and is a well-known artist and author of local history.