Sugar Creek Water Panel Discussion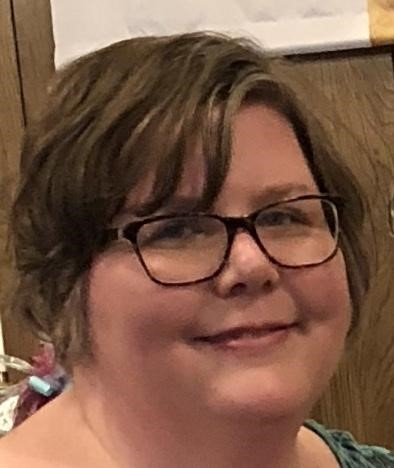 Join us at the Carnegie Museum of Montgomery County on Thursday, April 21st, 2022 from 7 to 8 p.m. as we engage in a community conversation with a panel of local conservation experts and Sugar Creek enthusiasts. We will talk about the challenges facing the Creek, the impact of our individual and collective actions upon the Creek, and what we can do to both help and enjoy the Creek responsibly. This is the first event in our "Nurture Through Nature" year-long program and it showcases one of the many ways we are connected in this community in a very physical and tangible way: our area's major waterway, Sugar Creek.
In conjunction with this event, there is a special display featured on the 2nd floor of the library running from April 15 to May 15. Since conservation and environmental responsibility is both an individual and community topic, and since each of our actions impacts both ourselves and others around us, the display features both local and global topics. We have a section dealing exclusively with Sugar Creek: its history and formation, its unique attributes, and some of the ways that we love to interact with it, such as hiking, canoeing, and fishing. Many of these items are pulled from our local history section and cannot be checked out, but are available for patrons to peruse and explore in-house. Front and center is Dick Munro's iconic 2012 Paddling Sugar Creek from the Source to the Wabash (RL 977.24 Mun, in-house use only). Some books that are available for checkout include The Practical Handbook of Kayaking and Canoeing (797.122 Mat) and Gather at the River: 25 Authors on Fishing (808.83 Gat).
Each of our actions impacts our local and global environment. So, it was not an accident that our first big event is scheduled close to Earth Day (April 22nd). Learn about easy, Earth-friendly changes we can make to our lifestyle that seem small but can collectively make a big difference. Some topics include moving toward low-waste or even zero-waste consumption; find out how in How to Go (Almost) Zero Waste: Over 150 Steps to More Sustainable Living at Home, School, Work, and Beyond (640.286 And). You probably knew that large-scale agricultural practices can impact the local environment, but are you aware that the way you care for your own lawn and garden can affect it as well? Learn about safe alternatives to lawn and garden maintenance as well as incorporating native plants and landscapes in Nature's Best Hope: A New Approach to Conservation that Starts in Your Yard (635.9 Tal). And The Climate Diet: 50 Simple Ways to Trim Your Carbon Footprint (363.70525 Gre) will help you reassess multiple aspects of your life, from what you buy, how you eat, and how you choose to travel.
As you may have already heard or seen, the library recently received a grant to develop a series of programs for Indiana Humanities' One State/One Story initiative. Indiana Humanities chose World of Wonders: In Praise of Fireflies, Whale Sharks, and Other Astonishments by Aimee Nezhukumatathil for this year's book. This work is all about reflecting on the natural world and making connections to deeper, more personal experiences. Although these experiences are unique to the author, they are also universal in their themes and invite us as readers to connect with her through our own lives. The series of programs we developed to go along with the book is called "Nurturing Through Nature: One People, One Planet." Just as one drop of water joins another and then another in a field in Kempton, Indiana to form our own Sugar Creek, so we too are connected to one another through our mutual experiences and our shared environment.
CDPL and the CMMC are so excited to present this first in a series of special programs for you this year. We hope you will be able to participate in our community conversation about Sugar Creek and stop by the library any time from April 15th to May 15th to view our exhibit on how we can contribute to a healthy local and global environment. See you then!
– Amanda Grossman is the Assistant Manager of Reference and Local History at Crawfordsville District Public Library.