September 23, 1939 – May 16, 2022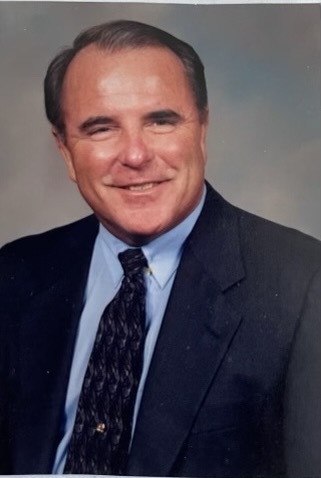 Bernard Wallace Karle, 82, passed away early Monday, May 16, 2022 at his home surrounded by his family.
He was born on September 23, 1939 in Crawfordsville to Albert and Elizabeth Karle,
Mr. Karle was a 1958 graduate of Crawfordsville High School and attended the short course in agriculture at Purdue University. He was a member of FFA and 4-H during his school years. He served in the National Guard (Crawfordsville and Darlington) for four years on active duty and for years on inactive duty. He married Sandra Little Karle in 1960. They had five children.
Mr. Karle began farming in Montgomery County in 1958 and showed Charolais cattle around the United States. He was a member of the Show Committee for the International Charolais Association. He was Montgomery County's Outstanding Young Farmer in 1973 and 1974 and was awarded the Montgomery County Small Business Leader in 1983. He was elected a Kentucky Colonel in 1987. Mr. Karle was the owner of Karle Enviro Organic Recycling Inc. which operated in multiple states including Indiana, Kentucky, Illinois, Ohio, and Florida. He was on the board of directors (Vice President) at RiverBend Motorcoach Resort for 4 years.
He married Linda Wilson in 2000 and has 3 stepsons Tom Osborne of Punta Gorda, FL; Howard Alexander Jr of SpringHill, FL; and Dusty (Lisa) Alexander of SpringHill, FL.
Mr. Karle and Linda traveled all over the United States and outside the US for 18 years in their motorhome. He enjoyed traveling and met a lot of great friends on their journeys.
If you knew Mr. Karle, you knew his love for music, dancing and throwing parties. His one true love was being on a tractor and farming.
Survivors include his wife Linda; three sons Andrew (Coleen) Karle, Neil (Pam) Karle and Eric (Missy) Karle, all of Crawfordsville; two daughters Karen (Pat) Risner of Crawfordsville and Krish Alexander of Punta Gorda, FL; 17 grandchildren; 9 great grandchildren; as well as several nieces and nephews.
He was preceded in death by his parents; brother Gus Karle of Waycross, GA; sister Lucretia McClamroch of Crawfordsville; grandson Kevin Karle of Crawfordsville; and granddaughter Regan Alexander of Punta Gorda, FL.
Funeral services are scheduled to be held 11 a.m. Monday, May 23rd at St. Bernard's Catholic Church with Father Michael Bower officiating. Interment will follow in the Calvary Cemetery. Visitation is scheduled to be from 9-11 a.m. on Monday.
Memorial donations may be made to St. Bernard's Catholic Church for special projects.
Online condolences and memories may be shared at www.huntandson.com