Gov. Holcomb Applauds Hoosier Small Businesses' Success and Resilience and Recognizes Contributions of Entrepreneurs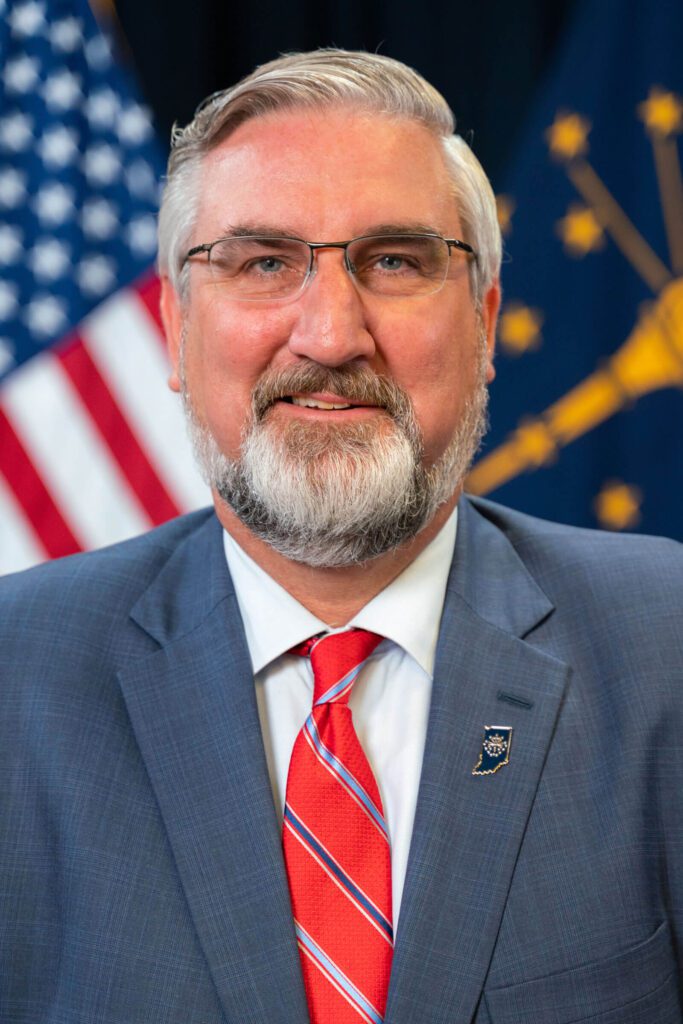 Indiana Gov. Eric Holcomb issued a proclamation declaring May 1 – 7 as Small Business Week in Indiana, celebrating the more than 529,000 small businesses in Indiana and the more than 1.2 million hardworking Hoosiers they employ.
"This week, we recognize all the small businesses driving our state's economy forward," said Gov. Holcomb. "Indiana is laser-focused on fostering a healthy ecosystem for small businesses, startups and businesses looking to expand their footprint. It is the entrepreneurial drive, determination and grit that has become woven into the Hoosier sprit and vital to the great quality of life we enjoy in Indiana.
The Indiana Economic Development Corporation (IEDC) will recognize eight Hoosier small businesses that have worked with the Indiana Small Business Development Center (SBDC), a program of the IEDC, to start, grow or pivot their small businesses. These awards, presented in conjunction with the U.S. Small Business Administration's (SBA) National Small Business Week, honor the entrepreneurs' and small businesses' achievements and contributions to grow Indiana's economy and strengthen communities across the state.
The 2022 honorees are:
Community Impact Small Business of the Year: 3 Sisters Investments (Terre Haute)

Founded by Mark and Tiffany Baker in 2019, 3 Sisters Investments is a real estate investment company that creates community and family spaces in Terre Haute. Named after the couple's three young daughters, the company received a 2021 Building Community award and Mark and Tiffany are 2022 '12 Under 40′ Honorees by the Terre Haute Chamber of Commerce. 

Entrepreneur of the Year: Kristi and Kelsie Risk (Spencer)

Founded by mother and daughter Kristi and Kelsie Risk, Diamond K Sweets & More LLC is a Spencer-based confectionery manufacturer of gourmet chocolate and candy products delivering quality sweets to consumers across the U.S.

Family-Owned Small Business of the Year: AMERI-CAN Engineering (Argos)

Founded in 1988, AMERI-CAN Engineering is a third-generation, family-owned business that manufactures specialty sanitation trailers. In 2005, AMERI-CAN Engineering founders, Gladys and Ron Bird, were awarded The Andy Gump Award, the most prestigious honor within the portable sanitation industry. Located in Argos, Indiana, AMERI-CAN Engineering manufactures trailers that are distributed throughout the world.

Innovative Small Business of the Year: NanoBio Designs LLC (Indianapolis)

Founded in 2017, NanoBio Designs LLC is an Indianapolis biotechnology company that develops a simple, fast and cost-effective genetic detection platform using its novel microparticle pairing technology. NanoBio Designs LLC moved from Iowa to Indiana in 2021 and has hit the ground running in the state's agbioscience space.

Minority-Owned Small Business of the Year: ROCKaBLOCK LLC (Merrillville)

Founded by artist Rockland Page in 2017, ROCKaBLOCK LLC is a lifestyle brand that designs apparel and accessories. Page began designing t-shirts as a creative outlet, and his hobby quickly grew into a successful business in northwest Indiana.

Rural Small Business of the Year: Beneker Family Farms (Brookville)

Founded in 1884, Beneker Family Farms is a family-owned and operated farm that offers premium angus beef raised in Whitewater Valley Farm. Beneker Family Farms has fed families in Southern Indiana for 130 years. In 2016, Beneker Family Farms was recognized as a historic Indiana Homestead by the Indiana State Department of Agriculture.

Start-Up of the Year: FIA Technologies Inc. (Indianapolis)

Founded in April 2021 by Isaiah "Izzy" Branam, Krishna Thiru and Emma Hamilton, Fia Technologies Inc. is a talent acquisition software provider that uses machine learning to bring together jobseekers and employers in the most effective, efficient and equitable manner. The three founders participated in the 2020 Regional and State Innovate WithIN pitch competition as well as the Origin Program and Nexus Pitch Competition through Elevate Ventures to help bring their idea to life.

Woman-Owned Small Business of the Year: Sea Salt & Cinnamon (Muncie)

Amanda Reninger founded Sea Salt & Cinnamon in 2014 and became the first vegan food company in the city of Muncie. Her husband, Kyle Reninger, joined her venture, creating the savory side of the company's menu.
The Indiana SBDC, a program of the IEDC, helps Hoosier small businesses and entrepreneurs start, grow, finance, innovate and transition through no-cost, confidential business advising and training. For more information about the Indiana SBDC, visit isbdc.org. 
The Indiana Economic Development Corporation (IEDC) is charged with growing the State economy, driving economic development, helping businesses launch, grow and locate in the state. Led by Secretary of Commerce Brad Chambers, @SecChambersIN, and governed by a 15-member board chaired by Governor Eric J. Holcomb, @GovHolcomb, the IEDC manages many initiatives, including performance-based tax credits, workforce training grants, innovation and entrepreneurship resources, public infrastructure assistance, and talent attraction and retention efforts. For more information about the IEDC, visit iedc.in.gov.