Magill Celebrates 25 Years Working for Crawford Industries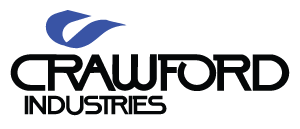 Crawford Industries, now a part of Spartech, is please to celebrate with Jeff Magill his 25th anniversary with the company on May 26, 2022.
In his 25 years of service Jeff has worked in several departments and several different capacities. Jeff started working for the company part-time while still in high school. He started full-time in 1997 with the Screening Department as a Hand Press Operator. In 1998 he was promoted to a Product Engineering Technician and continued until with that position until 2013 when he became a Manufacturing Supervisor. He became the Assistant Converting Manager in 2019 working with the Finishing Department.
Jeff and his wife Kathy live in Waveland and have 3 children Mitch, Drew, and Trevor. Jeff has several other family members working at Crawford, his mother Jerri McBride, and 2 aunts Donna Haase and Robin Magill. In his spare time, he enjoys fishing and hunting.