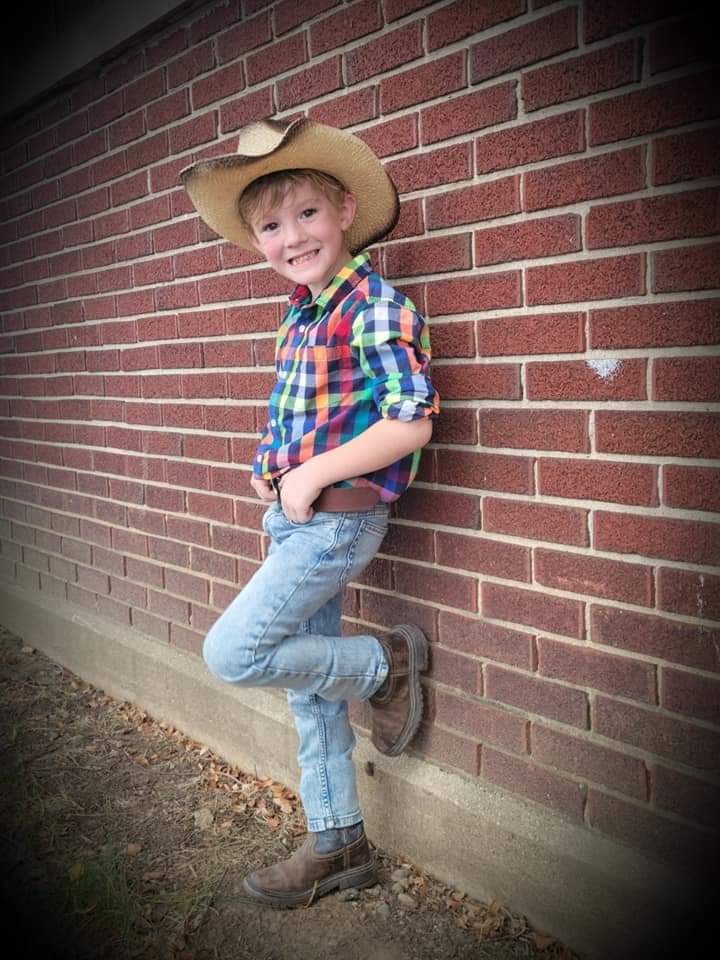 March 9, 2015 – June 17, 2022
Blaine Ryan Norton, 7, passed away on Friday, June 17, 2022 at Peyton Manning Children Hospital.
He was born in Lafayette, Ind. on March 9, 2015 to Patrick and Taylor (Davis) Norton.
He attended Indiana Connections Academy. He was an active boy and loved playing outside, especially baseball and football. He was involved with Dance by Deborah and just earned his 5-year trophy. He was a Cub Scout, participating in the Pinewood Derby. He also helped raise chickens and showed them in local Open Shows. He loved going to Legacy Church with his family. He was also always willing to help anyone. Because of this, he was a superhero in donating his organs.
Survivors include his parents, Patrick and Taylor Norton of New Ross; his sisters, Harmony and Avery; grandparents, Jim and Lyn Norton and Dan and Melody Davis; great grandmother, Sharon Southern. He is also survived by aunts and uncles, Drake Davis, Matt and April Norton, Chris Norton, Dana and Rita Southern and many other cousins and extended family.
He was preceded in death by his great-grandfather, Kenny Southern; great-great grandparents, Eileen Newton, Marguerite Wilson; and aunt and uncle Kim and Gene Franklin.
Visitation will be held at Sanders Priebe Funeral Care, 315 S. Washington Street in Crawfordsville on Thursday, June 23rd from 3 – 7 p.m. There will be a family and close friend funeral service at 10:30 a.m. on Friday. Burial will follow at New Ross Cemetery. Share memories and condolences at www.sandersfuneralcare.com