Sen. Boots Shares Summer Study Committee Topics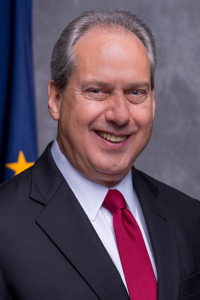 When the General Assembly is not in session, we use interim study committees to take a more in-depth look at important issues facing the Hoosier state. The findings from these committees often inform decisions on legislation in future sessions.
Some of the topics my colleagues and I will be looking into this year are the factors contributing to high health care costs, how to streamline education mandates on schools, trends in criminal behavior, potential health benefits or drawbacks of THC products, issues leading to housing shortages and more.
Taking this time in the summer and fall to fully investigate these weighty topics and hear from experts in their respective fields is essential to sound policy-making come the 2023 legislative session, and I look forward to learning how we can continue to move Indiana forward.
To view the resolution approved by the Legislative Council that outlines the full list of assigned study topics, go to <http://www.ne16.com/t/3748146/93536413/3583194/0/1003361/?x=31314fb1> .
School Safety Grants Available
Applications are now open for the Secured School Safety Grant. Since its establishment in 2013, this program has provided more than $110 million in matching grants to help nearly every Indiana school district across the state better prepare for and address potential safety threats.
Grants can be used to fund a number of different safety initiatives, such as investing in new safety equipment and technology, employing a school resource officer, providing self-defense training and much more.
Protecting our Hoosier students and teachers is of the utmost importance. I urge all school corporations in our area to take advantage of this program.
Applications are open now and close June 30. Public school corporations, accredited non-public schools, charter schools or a coalition of school corporations and/or charter schools applying jointly can receive matching grants of up to $100,000.
Sen. Phil Boots represents Montgomery, Fountain, Parke, Vermillion and Warren counties and a portion of Boone County. He is one of the shareholders of The Paper of Montgomery County.