Kenny Talks Strong Predictions for Boilermaker Football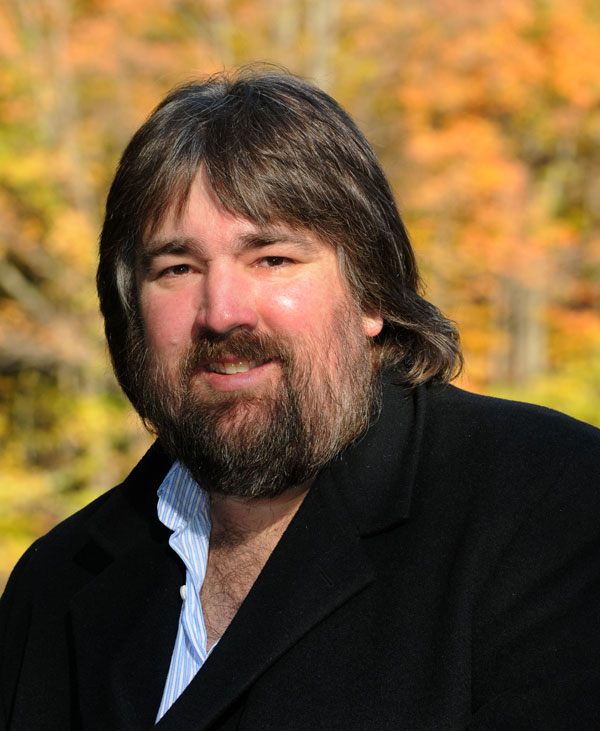 The 2022 Big Ten football media days are officially over and the hours of coach speak will be sifted for any nuggets of real information by fans and news organizations alike until the season opener Aug. 27 in Dublin, Ireland when Northwestern faces Nebraska.
Illinois also hosts Wyoming that day but the focus will be on the Cornhuskers, who are likely playing for coach Scott Frost's future at his alma mater. The Wildcats are hoping to prove last season's dismal 1-8 conference record was a fluke.
Expectations are higher for Purdue, which is coming off its first nine-win season since 2003. Athlon Sports' Steve Lassan has the Boilermakers finishing second to Wisconsin in the Big Ten West Division.
"In a balanced Big Ten West, Purdue has enough talent, depth and experience to contend for a division title again this season," he writes.
To the shock of no one outside Ann Arbor, Mich., Ohio State is Athlon's favorite to win the East title.
"The Boilermakers have a few concerns to address, namely how the defense improves under a new coordinator, but contending for the Big Ten's West Division title is within reach," Lassan writes. "A favorable schedule sees Purdue miss Ohio State, Michigan State and Michigan in crossover play, and Penn State visits West Lafayette in the season opener."
Not surprisingly, Lassan ranks O'Connell among the Big Ten's best quarterbacks. The questions once again are will Purdue have a decent running game to support O'Connell and will a more experienced offensive line make that possible?
"Iowa transfer Charlie Jones and Broc Thompson are likely to be the go-to options on the outside," Lassan writes, overlooking probably the No. 1 target in senior tight end Payne Durham.
Defensively, Lassan is wondering who will step up for coordinator Ron English after the departures of George Karlaftis, DaMarcus Mitchell, linebacker Jaylan Alexander and safety Marvin Grant (a puzzling transfer to Big 12 bottom feeder Kansas).
Lassan is far less optimistic about Indiana, picked to finish last in the East.
"New offensive coordinator Walt Bell inherits a group that averaged only 10.4 points a contest in Big Ten action last year," Lassan writes. "Former Missouri signal-caller Connor Bazelak should provide much-needed stability under center, with fellow transfers Shaun Shivers and Josh Henderson (RB) and Emery Simmons (WR) helping to add options at the skill talent spots."
Lassan also notes IU will be hard pressed to improve from giving up 35 points a game in conference play, especially with the departure of its best player, linebacker Micah McFadden.
ESPN.com writer Bill Connelly figures there will be a four-way battle for the West Division title among Wisconsin, Purdue, Iowa and Minnesota. "Quarterback Aidan O'Connell returns after throwing for 3,712 yards, both lines return a large majority of contributors, and the secondary is loaded with seniors. But (David) Bell is gone, as are (defensive coordinator Brad) Lambert and end George Karlaftis. Does that hurt a little or a lot?
"The Music City Bowl provided hope. Without Bell … Purdue beat Tennessee in overtime, 48-45, thanks to 534 yards from O'Connell. Broc Thompson caught seven balls for 217 yards, and tight end Payne Durham caught a pair of touchdowns. And they're both back. If defensive co-coordinators Ron English and Mark Hagen can keep the ship steady, and O'Connell can produce greatness with Thompson, Wright, Durham, slot man TJ Sheffield, among others, this is a West contender."
As for Indiana, Connelly wonders if 13 transfers plus new offensive (Walt Bell) and defensive coordinators (Chad Wilt) is going to be enough to improve significantly from 2021.
"It's hard to be particularly confident about whether all this change will have the desired effect. (Among other things, Bell's recent track record is terribly uninspiring.)," Connelly writes. "Last year's collapse was comprehensive, and as is generally the case in the Big Ten East — especially for schools crazy enough to schedule Cincinnati in nonconference play — the schedule is unforgiving. Tom Allen created something impressive at IU, but it all fell apart almost overnight."
CollegeFootballNews.com writer Pete Fiutak expects another bowl season for Purdue but not to contend for the West crown.
"Purdue football has always been a little bit of a Little Engine That Could sort of program without the next-level star power of the biggest of Big Ten teams, but when it was rolling back in the day under the late, great Joe Tiller it had a scheme and style that made everyone worry," Fiutak writes.
"… It would take something amazing to break through to an even higher level and be deep in the hunt for a Big Ten Championship appearance – in other words, the rest of the Big Ten West has to be down – but after what the team did last year, it's not crazy.
"The special teams have to be better, more takeaways would be good, a better running game would be great, and … forget about what Purdue won't be and probably can't do. It's going to give everyone a fight again."
Fiutak's keys to Purdue's season include a more effective running game and stopping the run defensively. A victory against Penn State in the season opener would be welcomed, too.
"Purdue is coming off a terrific year, but nothing would crank up 2022 like taking care of Penn State at home in the Big Ten opener. Beat Penn State, and all of a sudden the toughest games on the slate won't seem so rough. Even better, win, and there's chance for a 4-0 September with a win at Syracuse.
"As long as the passing game is clicking and the team can own West Lafayette, there's a solid shot at another nine-win season."
Fiutak isn't as bearish about Indiana's 2022 potential but improving the Big Ten's worst offense (290 yards a game) is a must.
So is Missouri transfer Connor Bazelak giving the Hoosiers a passing threat that an injured Michael Penix, Jack Tuttle and Donaven McCulley couldn't do last season.
Defensively, create turnovers and developing a pass rush will be the challenges for new coordinator Chad Wilt.
It also would help if Indiana could beat good teams. Fiutak notes that of the Hoosiers' 42 victories over the last eight seasons, 36 came against FCS teams or schools with losing records.
"Indiana will be better," Fiutak writes. "It's not going to win the Big Ten East, and it's going to take a whole lot of big breaks to get bowling, but it's going to be stronger, sharper, and it's actually going to start scoring again."
Kenny Thompson is the former sports editor for the Lafayette Journal & Courier and an award-winning journalist. He has covered Purdue athletics for many years.