Big Ten-ESPN Divorce Gives Kenny Opportunity to Talk Purdue Football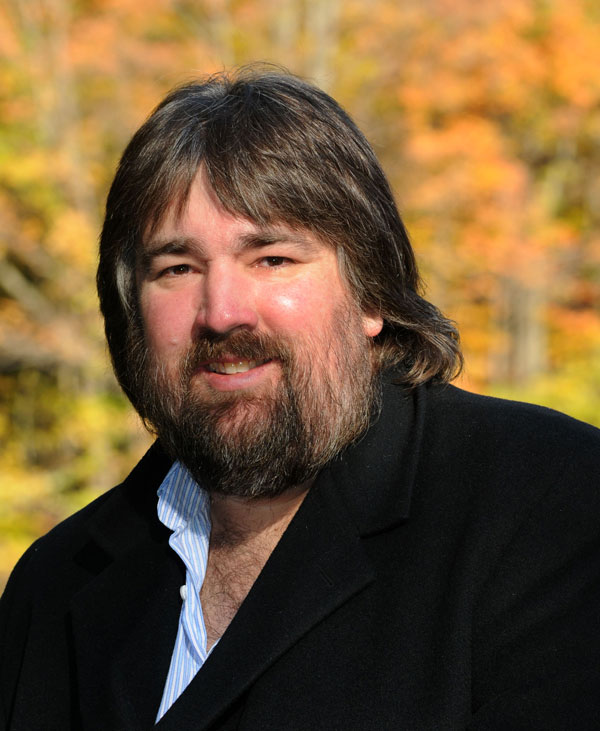 The Big Ten Conference's television divorce from ESPN after nearly 40 years together was big news this week in college football.
It's a risky move by commissioner Kevin Warren and the league. ESPN is famous for freezing out sports it no longer has rights to televise. For example, the NHL went into hibernation on the so-called worldwide leader in sports from 2005 to 20021.
The NHL was rarely on SportsCenter and certainly no discussion of the sport from Stephan A. Smith and the blowhards who get paid a lot of money to talk about the New York Yankees, Boston Red Sox and LeBron James.
If the Big Ten is given similar treatment, it's unlikely Ohio State quarterback C.J. Stroud or any other Heisman Trophy candidate in the league will get a promotional push from ESPN. The same goes for Ohio State or Michigan getting a fair mention when the network's college football analysts discuss worthy candidates for the College Football Playoff.
There's been no love lost between ESPN and the Big Ten for nearly 20 years. The network's arrogance and perceived take it or leave it rights offer to then-commissioner Jim Delany angered him so much that it led to the creation of the Big Ten Network.
As we all know now, Delany had the last laugh. The Big Ten Network's success led ESPN into a business romance with the SEC. That resulted in the creation of the SEC network and not so subtle promotion of its teams come playoff selection time by ESPN.
Which leads to a story Aug. 5 on ESPN.com by Bill Donnelly. The concept was a good one, pick out college football's 50 greatest true freshman seasons of all time. The number 50 was chosen to celebrate the anniversary of freshman eligibility being permanently granted by the NCAA in 1972.
Since that time, only three football true freshmen have been consensus All-Americans: Georgia running back Herschel Walker in 1980, Oklahoma running back Adrian Peterson in 2004 and Purdue wide receiver Rondale Moore in 2018.
Walker ended up No. 2 on Connelly's list, behind Pittsburgh defensive end Hugh Green. Peterson was ninth. Care to guess where Moore ended up on Connelly's list?
I could give readers three guesses times 10 and it's likely none of them would pick 31st.
Moore finished the regular season as the nation's leader in receptions (103) and was the Big Ten's regular season leader in receiving yards (1164) and touchdowns (12). Moore was named the conference's Freshman of the Year recipient and the Richter-Howard Big Ten Receiver of the Year. Moore also made room in his trophy case for the Paul Hornung Award, given to the nation's most versatile football player.
Connelly wrote this about Moore in his rankings:
"Plenty of great freshmen have had great games, but almost none have so thoroughly embarrassed a national power.
"Moore's 12-catch, 170-yard performance drove a resounding 49-20 blowout of No. 2 Ohio State midway through his first season. He finished it with 114 catches, 1,258 yards and 12 touchdowns (including Moore's totals against Auburn in the Music City Bowl) – ridiculous numbers – but he might have made this list even if he'd just retired after the Ohio State game."
Connelly didn't mention it but Moore had arguably the most impressive debut in Purdue football history. In a 31-27 loss to Northwestern, Moore broke Otis Armstrong's single-game total offense record with 313 yards. That total included a 76-yard touchdown run.
Somehow, 31st just doesn't seem right for a history-making athlete.
Moore was one of 12 Big Ten players to make Connelly's top 50, one fewer than the SEC total. Boilermakers comprised one-fourth of the Big Ten total. All three were recruited by Jeff Brohm and his staff.
David Bell came in 48th, and Connelly admits having a position bias against wide receivers in his countdown.
"You won't see many receivers on this list … Players at this position rarely made any sort of measurable first-year impact until the 2010s, while running backs were leaned on heavily from the moment the rule changed."
Connelly picked 10 running backs for his list and wrote that he could have chosen "about 25 more."
"That said, Bell was a no-brainer. Filling in for an injured Rondale Moore, he gained at least 100 yards in six of his last nine games and finished with 86 catches, 1,035 yards and seven touchdowns."
Iowa fans probably feel like that was Bell's career totals against their Hawkeyes.
One spot behind Bell was the other top prize of Purdue's 2019 recruiting class, defensive end George Karlaftis.
"Purdue's 2019 signing class featured six four-star prospects, two became all-timers," Connelly writes. "While Bell was finding his way in the Boilermakers' offense, Karlaftis was erupting for 17 tackles for loss, 7.5 sacks and an interception.
"He wasn't just a playmaker, though. His elite motor and pursuit abilities helped him finish the year third on the team in overall tackles as a 265-pound defensive end."
Just for the record, the other four ESPN four-star recruits in the 2019 class were wide receivers Milton Wright and T.J. Sheffield, defensive tackle Steven Faucheux and safety Marvin Grant.
Wide receiver Mershawn Rice also was a four-star recruit according to Rivals.com.
Wright's Purdue career came to a premature halt in December 2021 when he was ruled academically ineligible for the Music City Bowl. Wright did not regain academic eligibility for 2022, a potentially big loss for the Boilermakers. A two-year starter, Wright caught 57 passes for 732 yards and seven touchdowns
Sheffield is projected to start in 2022. The redshirt junior started three games in 2021, catching 36 passes for 325 yards and five touchdowns. Sheffield led Purdue in punt and kickoff return yards.
Grant started every game in 2021 and made 76 tackles. Strangely, he transferred during the offseason to Kansas.
Faucheux transferred to Marshall after two seasons at Purdue. The Thundering Herd converted him to offensive tackle.
Rice has showed promise when not injured. He caught six passes for 69 yards and a touchdown in three games before being lost for the 2021 season with a foot injury suffered at Notre Dame.
One more thing
Sports business reporter Darren Rovell, reacting to the report that ESPN had dropped out of the bidding for Big Ten rights, noted on Twitter that ESPN's first regular season Big Ten football telecast was Purdue's Sept. 8, 1984 upset of Notre Dame in the Hoosier Dome dedication game
Rovell added that ESPN's schedule leading up to Purdue-Notre Dame included a Canadian Football League rerun, wrestling and pistol shooting.
In a 2000 interview, quarterback Jim Everett recalled that the Notre Dame game established him as next in line for Purdue's Cradle of Quarterbacks. Everett beat out Parade All-American Doug Downing of Lafayette Jeff and Jeff Huber to start against the Fighting Irish.
Everett completed 20 of 28 passes for 255 yards and two touchdowns in the 23-21 victory. His 14-yard touchdown pass to Jeff Price with 13:57 remaining capped Purdue's comeback from a 14-3 deficit.
"I was ready to come out swinging," Everett said. "It just solidified where I'd come from, all the experiences I'd gone through and finally realizing, 'yeah! I can play. I can do it. There's no more wishing I could get it done."
Everett was selected Sports Illustrated and Associated Press Offensive Player of the Week. Never again was Everett challenged for his job.
Kenny Thompson is the former sports editor for the Lafayette Journal & Courier and an award-winning journalist. He has covered Purdue athletics for many years.