Kenny Talks Purdue Players With Extra Eligibility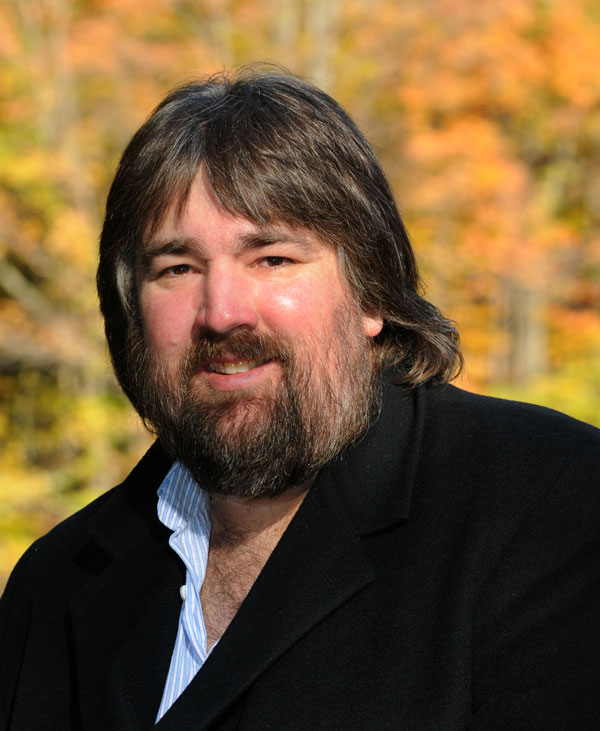 Matt Painter likes to talk about wanting his Purdue basketball teams to get old and stay old.
That's been easier said than done for his football counterpart. In fact, Jeff Brohm's 2019 Boilermakers had nine scholarship seniors on the roster. Five of them (future Cincinnati Bengals linebacker Markus Bailey, starting quarterback Elijah Sindelar, defensive tackle Lorenzo Neal, and running backs Tario Fuller and Richie Worship) would miss most or all of the season with injuries.
Three years later, things have changed thanks in part to COVID-19 and a top 25 recruiting class in 2019 that has mostly lived up to its ranking.
Purdue will start the 2022 season with a seventh-year starting linebacker and a sixth-year starting quarterback. Semisi Fakasiieki and Aidan O'Connell are two of 25 listed seniors on the Boilermaker football roster heading into the Sept. 1 opener against Penn State.
O'Connell isn't even the only sixth-year quarterback on the roster. Austin Burton, the former UCLA transfer, also decided to return for his free COVID year.
When the NCAA ruled that the 2020 college football season would not count toward a player's year of eligibility, that opened the door for not only O'Connell, Fakasiieki and Burton but also six others who could play key roles for the 2022 Boilermakers.
Charlie Jones, the reigning Big Ten Specialist of the Year, is spending his sixth year of eligibility at Purdue after transferring from Iowa. In addition to giving a mediocre special teams unit a lift, Jones could also step into the wide receiver void left by David Bell, now with the Cleveland Browns, and Milton Wright, who could not regain academic eligibility after having to sit out the Music City Bowl.
One of the heroes of that bowl victory over Tennessee, safety Chris Jefferson, is back thanks to the COVID bonus year. Jefferson, who recorded 15 tackles and contributed to the fourth down stop of the Vols' Jaylen Wright in overtime, is the favorite to replace Marvin Grant. Grant surprisingly transferred to Kansas during the offseason.
Purdue's kicking game would be a big question mark if not for the bonus eligibility year for Mitchell Fineran. The Samford transfer kicked 24 field goals last season, coming within one of tying Purdue's single-season record.
Linebacker Kieran Douglas, who made a career-high 14 tackles against Tennessee, is another Boilermaker using a sixth year of eligibility. So is offensive/defensive lineman D.J. Washington.
Jack Sullivan, who stepped in for All-American defensive end George Karlaftis in the Music City Bowl, would not be the bridge between Karlaftis and highly regarded freshmen Joe Strickland and Nic Caraway if not for the COVID year.
Among the other 16 listed seniors, 11 are likely starters. Five are on offense: Tight end Payne Durham, running back King Doerue, offensive tackle Eric Miller, and wide receivers Broc Thompson and Tyrone Tracy. Probably Purdue's best NFL prospect, linebacker Jalen Graham, will be joined by tackles Branson Deen and Lawrence Johnson, safety Cam Allen, and cornerbacks Cory Trice and Jamari Brown.
If Trice isn't ready to go after missing most of 2021 with a knee injury, Indiana transfer Reese Taylor could step in. All 12 have up to two years of eligibility remaining.
So do transfers Scotty Humpich (Murray State defensive end), Sione Finau (Florida International guard) and Daniel Johnson (Kent State offensive tackle). The other listed senior, Adams State transfer cornerback Bryce Hampton, according to media reports could petition the NCAA for a sixth season as well.
With all that experience, it's no wonder that Purdue fans and Sports Illustrated expect another nine-win season, or better, in 2022. Pat Forde of Sports Illustrated ranked the Boilermakers 25th in his preseason rankings.
"We found a way to not only win football games, but we had some big wins," Brohm said at Big Ten Media Day, referring to victories at No. 2 Iowa and at home against third-ranked Michigan State. "It showed our team, recruits, our fans, that we had the ability to play at a really good level if we do things correctly."
The Boilermakers will support those seniors with talent from that Top 25 class in 2019. In addition to Graham, Allen and Doerue, redshirt juniors Cam Craig and Spencer Holstege are part of a suddenly veteran offensive line. Holstege was an honorable All-Big Ten selection in 2021.
Wide receiver T.J. Sheffield caught 36 passes for 325 yards and five touchdowns a year ago while stepping into the role formerly held by All-American Rondale Moore.
A potential breakout star, redshirt junior tight end Garrett Miller, was lost for the season with a torn ACL during practice. That opens the door for classmate Paul Piferi, a converted quarterback, to play a bigger role.
Former four-star wide receiver Mershawn Rice has been slowed by injuries throughout his Purdue career. When healthy, the 6-2 Rice has looked capable of living up to his high recruiting reputation.
Two returning starters don't fall into either the expanded senior class or the 2019 recruits. Redshirt sophomore defensive end Kydran Jenkins matched Karlaftis with a team-high five sacks last season. Junior center Gus Hartwig, a two-time honorable mention All-Big Ten selection, enters his third year as a starter.
Redshirt freshman guard Marcus Mbow (pronounced BOW) is projected to start. Mbow is not a stranger to Big Ten football, though, having played the maximum four games to retain freshman eligibility in 2021.
"I think we have a great group of young men who are hungry," Brohm said."They play with a chip on their shoulder, they work extremely hard, they're out to prove themselves."
Kenny Thompson is the former sports editor for the Lafayette Journal & Courier and an award-winning journalist. He has covered Purdue athletics for many years.