New County Offices Now Open to Public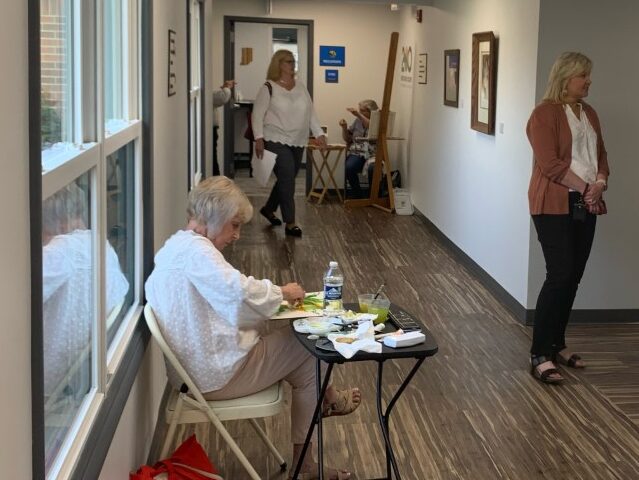 By Joe LaRue
joe@thetimes24-7.com
On Tuesday evening, the Montgomery County Commissioners, members of the Montgomery County Council and county employees joined members of the public to celebrate the ribbon cutting at the new Montgomery County Government Center on US 231.
The ceremony coincided with an open house for the public to see art donated to the Government Center by local families and artists.
Montgomery County Administrator Tom Klein spoke about the value of the new offices, saying, "From the commissioner's standpoint, the goal has been to grow jobs and housing in the county. In order to attract people and jobs, we need good quality of life in the county…As part of that, we need to have good community assets, so I think the government center is another piece of that puzzle to be that community where people want to move."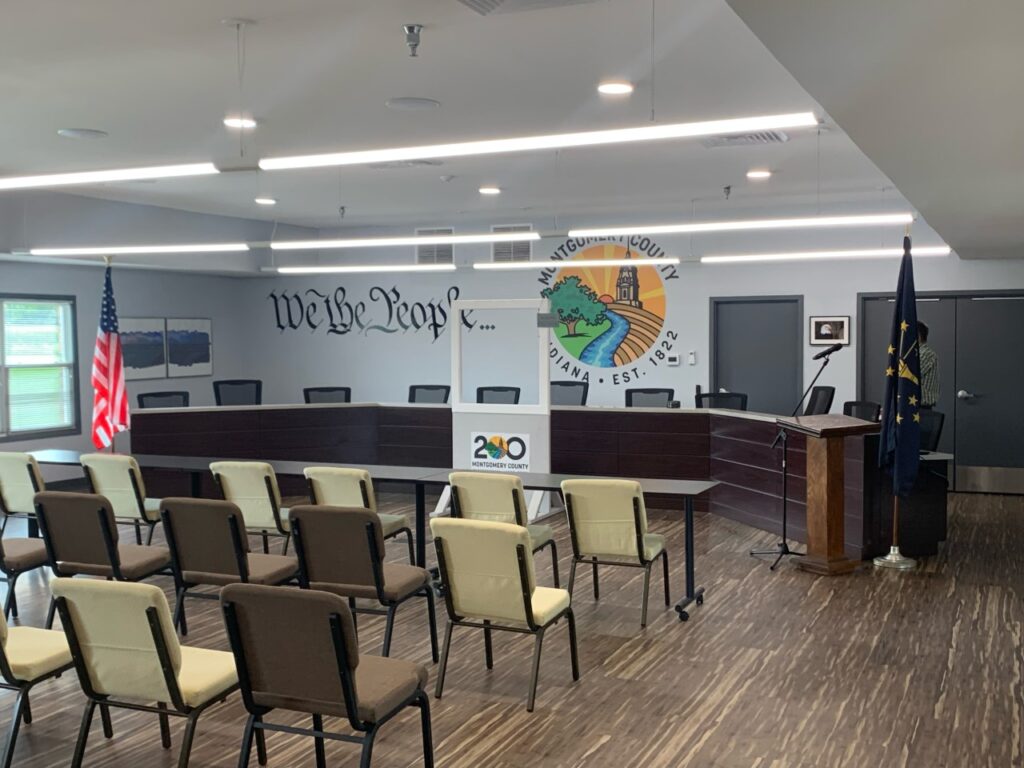 "Now, when come to this county, if they come out to this center, I think it's a nice facility and they can also see what else is going around here…I think that adds to the sense of pride, and then people start talking about the county and it builds on it itself," he finished.
The new County Government Center is housed in the former Williamsburg Nursing Home. The building was initially purchased and renovated by Envoy, Inc.; after finishing work on the project, the building was sold to Montgomery County.
The cost of the project was $5,544,000 and was financed by a bond from the Montgomery County Building Corportation. The project initially began in August of 2020; county employees began moving in on March 14 of this year.
The new Government Center now hosts all county offices; this includes assessor, auditor, building/zoning, commissioners, engineering, health, mapping, maintenance, recorder, surveyor, treasurer and veteran services.
The facility hosts offices for each county department, as well as four new public meeting spaces for the public to use.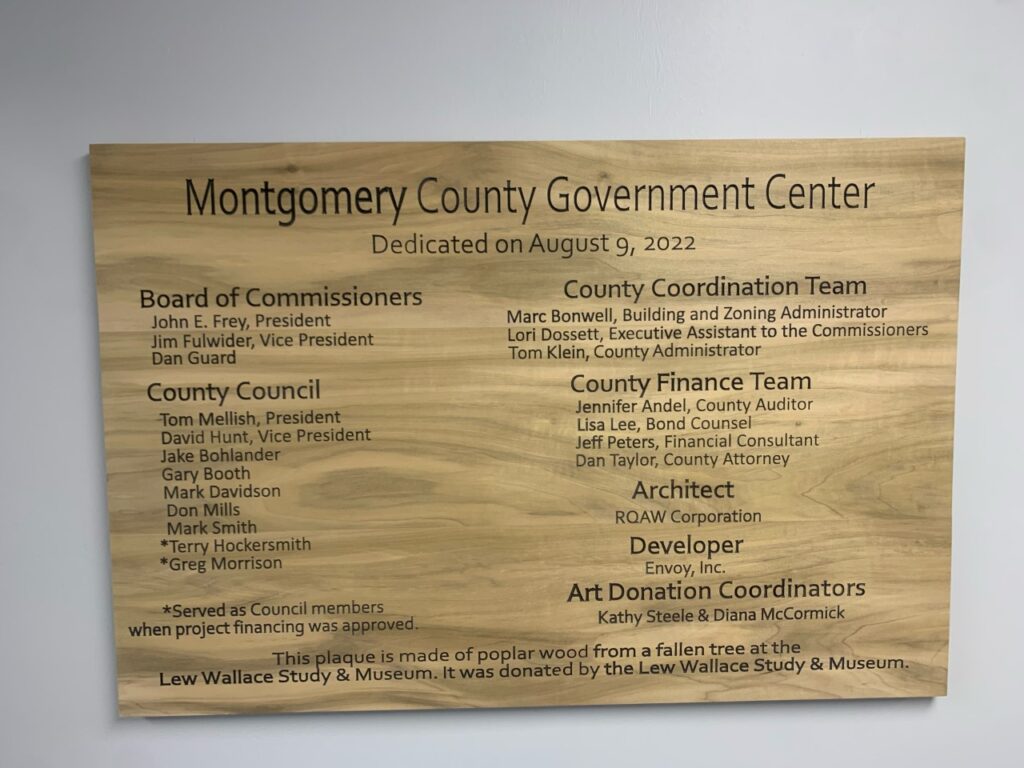 The facility also boasts more than 100 pieces of art, more than 90% of which was produced and furnished by local artists. The remaining art was purchased at an Athens Art Gallery art show, continuing the trend of local sourcing.
Local artists Carol Baird, Ellie Jeffries and Kathy Houghton provided live art demonstrations for attendees.
Board of Commissioners President John Frey opened the ceremony by thanking staff members and contributors. He was followed by County Council President Tom Mellish and Aaron Morgan, Montgomery County Building Corporation President. Both also took time to thank staff and contributors, while also praising the efficiency of the project.
Guests mingled with local elected officials as local Irish Rock band Nuthatch played in the Rotunda. They also enjoyed food and refreshments courtesy of Maxine's on Green.