What's Latest On Housing Pinch Locally?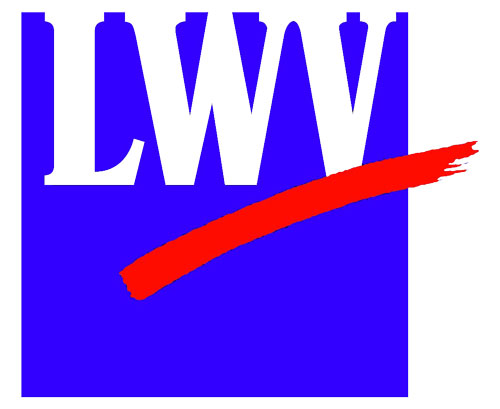 If you follow regional news, you may have read that nearly 1,1000 Indianapolis households faced eviction when their property owners failed to pay $1.9 million in water bills. In a settlement that came in three weeks before the residents would have to move, JPC Affordable Housing Foundation agreed to sell the rental units and leave Indiana. Had the renters been evicted, those households would have faced a cascade of major life complications including finding affordable housing during a housing shortage and had to deal with skyrocketing rental prices. It's the vulnerable population most affected: seniors on fixed incomes, low-income wage earners and parents with children enrolled in school would have to relocate.
Here in Crawfordsville, the same groups are feeling the pinch. Local residents are saying that seniors on a fixed-income are struggling to find HUD and first-floor housing, which they need because of limited incomes and mobility. Low-wage earners feel trapped because their limited incomes make it a hardship to cough up $2,000 for an application fee, the first month's rent, a deposit and utility connection fees. Locals report that $2,000 to move has become common in the past year.
Single parents and low-income households said they feel trapped with landlords who fail to repair and clean units before they move in. A number of residents voiced concerns about units with mold and damage that had been cosmetically hidden with paint. They cited management companies delaying or denying repairs or holding the current resident responsible for damage that existed at-move in. When they have to move, they can't find an affordable place from an owner with a trustworthy reputation. Others have beloved pets and can't find a place that accepts pets.
What has caused this problem? Is it a bottleneck in new single-family and multi-unit buildings?
The problem is making headlines nationally, but here in Crawfordsville, it has pre-pandemic roots. Mayor Todd Barton had tried wooing single-family developers to the city, but they were unwilling to come until the Temper-Sealy deal. With supply-chain shortages and rising costs of building materials, housing starts in Crawfordsville dropped steeply. As of September 1, only eight permits were granted in the city. Marc Bonwell, Montgomery County Building Administrator, reported 47 new single-family dwellings. By comparison, there were 79 house-building permits in 2021.
Since last September, Mayor Barton secured a contract with a housing developer, and he's looking forward to 150 new single-family dwellings on the south side of Crawfordsville in 2023, These will help those who want to own, but it doesn't resolve the issue of suitable places to rent anytime soon because the problem is complicated. Slowdowns in building and climbing interest rates mean that more households have to rent.
Interestingly, the Census Bureau reported in 2021 that there are more than 16,500 housing units in the county and only about 15,600 households. What's missing are quality, affordable rental units. Mayor Barton was able to report that 2,281 rental units are registered in the city, but some places do not list their actual units. He believes the number could be higher, and that the county may have about the same in unincorporated areas, but Bonwell said his office doesn't have data on the number of units in the county, so that's hard to verify.
From 2016-20, the median rent in the county cost about $700 dollars, then the pandemic happened, shaking up every element of the economy and creating a strange storm of increased wages, strong employment, high demand and a shortage of goods. Costs skyrocketed. Axios reported that asking rates for rent are 23 percent higher than the same period in 2019. With a shortage of homes in many areas, hopeful home buyers settle for renting, increasing demand and pressure on the market. One renter's struggle is a landlord's opportunity to capitalize.
Not every landlord is raising rent. Judy Christianson owns two properties in the county and has kept rents steady. Her complaint is that housing assessments went up with the demand, thus property taxes went up. Christianson learned this year that she will have to challenge the appraised tax value of county properties annually to keep the tax bills from spiking. If she can't keep the assessment values realistic and taxes affordable, she may have to raise rent.
Meanwhile, corporate property companies dispute the complaints of renters. BK Management employee Connie Edwards-Gayler refuted complaints about lack of repairs in the 350 Montgomery County units the company owns. Her company has an online portal for residents to order repairs. If the one full-time maintenance professional in the county can't fix it, they call in professionals for a quote or augment with personnel from Lafayette where more of BK's total 2,000 units are. From BK's vantage, renters bear responsibility to care for their rentals as well and some leave the places damaged.
All of this affects evictions. As reported a year ago, Mayor Barton monitors evictions quarterly. Evictions had dropped from a pre-pandemic 299 to 168 last year. But this year, there are already 153 filings from Jan. 1 through Sept. 6, so numbers are trending much higher. Evictions create a downward cycle for people. Eviction is a black letter E that's sewn to a person's housing record, preventing them from renting with many landlords, increases housing costs and chokes options for safe housing.
This tension between property owners, communities, and individuals represents the tension of any social contract. Here in Montgomery County we are muddling through what safe and affordable housing is, who gets to deny that opportunity to people with limited incomes, prior convictions or evictions and the communal cost we bear when we have housing insecurity. It's a discussion that the League of Women Voters hopes to tackle with an updated housing study, and it will benefit from all the input being gathered by other organizations focused on our common good.
The League of Women Voters is a nonpartisan, multi-issue political organization which encourages informed and active participation in government. For information about the League, visit the website www.lwvmontcoin.org; or, visit the League of Women Voters of Montgomery County, Indiana Facebook page.