Kenny Remembers Purdue Legends, Plus News and Notes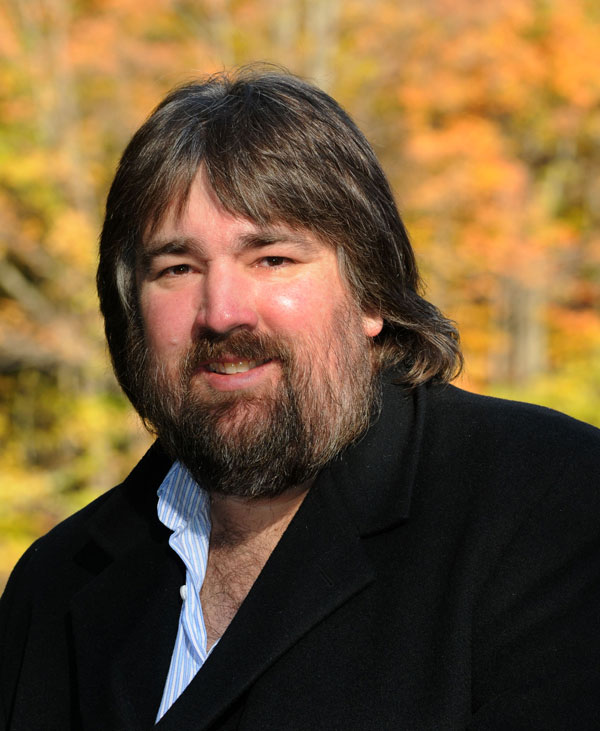 Purdue football lost its second legend in 2022 when Hall of Fame defensive tackle Dave Butz died Nov. 4 at the age of 72.
Pro Football Hall of Fame quarterback Len Dawson passed away on Aug. 24 at the age of 87. Butz is the third former Boilermaker great to die in 2022. Basketball All-American Caleb Swanigan succumbed from natural causes on June 20. He was 25.
Butz was one of three NFL first round draft picks in 1972 to come out of Purdue's greatest football recruiting class. All three are now deceased. Otis Armstrong was 70 when he passed away in 2021, and Darryl Stingley was 55 when he died in 2007. Stingley's death was partially attributed to pneumonia complicated by his paralysis suffered during an NFL exhibition game in 1978.
At 6-7, 280 pounds, Butz was such a great athlete that he was offered a basketball scholarship by legendary Kentucky coach Adolph Rupp. It might have been difficult for Rupp to find basketball shoes to fit Butz, who wore size 13s with 7E widths.
"In junior high I could backhand stuff a ball," Butz told the Lafayette Journal & Courier's Mike Carmin in 2014. "It's a lot easier to acquire another human being than play with a round ball."
Butz was a consensus All-American in 1972 and was chosen to Purdue's All-Time Team in 1987, spanning the Boilermakers' first 100 years of football. Butz was inducted into the Purdue Intercollegiate Athletics Hall of Fame in 2004. The College Football Hall of Fame elected Butz in 2014.
Butz made NFL history in 1975 when Washington gave up two No. 1 draft picks and a No. 2 pick to sign him away from the St. Louis Cardinals. At the time the deal was the largest compensation package in league history.
Named NFL Defensive Player of the Year in 1983, Butz missed just four games from 1973 to 1988 while helping Washington win two Super Bowls. When Butz retired at the age of 38, he was the NFL's oldest active starter. He was selected to the NFL 1980s All-Decade Team.
Outstanding debut
First college basketball game, first Purdue record set by Westfield's Braden Smith.
Playing a game-high 29 minutes, the reigning Indiana Mr. Basketball recorded seven steals – the most by a freshman in Boilermaker history – during an 84-53 victory against Milwaukee on Tuesday night in Mackey Arena.
Smith fell one steal shy of Ricky Hall's school record set against Louisville on Nov. 30, 1983. Brian Cardinal and Bruce Parkinson also had seven steals in a single game.
Smith also contributed seven points, four rebounds and four assists.
Fellow freshman starting guard Fletcher Loyer led Purdue with 17 points. Loyer's five 3-pointers tied the single-game school record for 3-pointers made by a freshman. Loyer shares the record with teammate Brandon Newman, Isaiah Thompson, Chris Lutz, David Teague, Melvin Buckley and Linc Darner.
Newman added 16 points. Junior center Zach Edey recorded career highs of 17 rebounds and six blocked shots to go with 12 points.
Edey is one of 20 players on the watch list for the Kareem Abdul-Jabbar Award, given annually to the nation's top center.
It's the seventh time in the last eight seasons Purdue has had a player on the initial Abdul-Jabbar watch list. The others were A.J. Hammons in 2016, Isaac Haas in 2017 and 2018, Matt Haarms in 2020, Trevion Williams in 2021 and Edey last season.
The Big Ten placed three centers on the list with Rutgers' Cliff Omoruyi and Michigan's Hunter Dickenson earning places.
Surprise, surprise, surprise
Purdue wide receiver Charlie Jones is one of college football's 25 most surprising players, according to ESPN.com writer Adam Rittenberg.
To be sure, Boilermaker fans were probably expecting a boost to the return game by luring the reigning Big Ten Rodgers-Dwight Return Specialist of the Year from Iowa.
Other than in the Jones and Aidan O'Connell households did anyone imagine Purdue would get a replacement for Cleveland Browns rookie David Bell at wide receiver.
Jones is second in the nation with 83 receptions for 944 yards and nine touchdowns. The receiving yards rank sixth in the nation and the touchdown catches are tied for fourth. Jones also leads the Big Ten in receptions and yards while trailing Ohio State's Marvin Harrison Jr. by one TD.
At Iowa a year ago, Jones had 21 receptions for 323 yards and three touchdowns.
"What separates the good receivers from the great guys is that they can make catches when there's somebody attached to them, or when the ball is thrown in an area and it's him and one guy," Purdue wide receivers coach Garrick McGee told ESPN. "He can track the ball well and he's extremely competitive. He's always competing for the ball when the ball is in the air."
Some critics masquerading as Purdue fans on social media wonder if Jones is getting too much attention from O'Connell. Jones does have twice as many receptions as No. 2 target Payne Durham, who has 41 receptions for 411 yards and four touchdowns.
These same people probably would have cried for someone other than All-American Rondale Moore and Bell to get the ball the past few years These are the same folks who believe every kid should get a trophy without earning it and that sports (and life) are supposed to be fair.
Moore's success begat Bell, whose success lured Jones to West Lafayette. Jones' numbers will almost certainly attract a higher caliber of wide receiver transfer during the offseason.
"He can run and stop, we try to have him do a lot of different things," McGee said. "Most of the (NFL) scouts who come in say they really like him. We just want to continue to make a statement that if you're a transfer player and you're going to hit the portal, we have an example of a kid who didn't have many catches a year ago. He transferred here, and now he could potentially get an opportunity to be an NFL player."
Jones also made the Top 10 college football transfer teams selected by The Athletic and ESPN.
Ageless champions
At 73 years old, Dusty Baker became the oldest World Series-winning manager when the Houston Astros topped the Philadelphia Phillies in six games.
Baker also became the oldest manager or head coach in Major League Baseball, NBA, NFL or NHL history to win a championship according to STATS.
George Halas was 68 years, 333 days old when the Chicago Bears won the 1963 NFL championship. During the Super Bowl era (1967-present), Bruce Arians of Tampa Bay holds the oldest coach distinction at 68 years, 127 days.
Larry Brown was 63 years, 275 days when he coached the Detroit Pistons to the 2004 NBA championship in 2004. Scotty Bowman hoisted the Stanley Cup for the record ninth time in 2002 at age 68 years, 268 days with the Detroit Red Wings.
Kenny Thompson is the former sports editor for the Lafayette Journal & Courier and an award-winning journalist. He has covered Purdue athletics for many years.