Kenny Looks at Big Ten Schedule Shakeups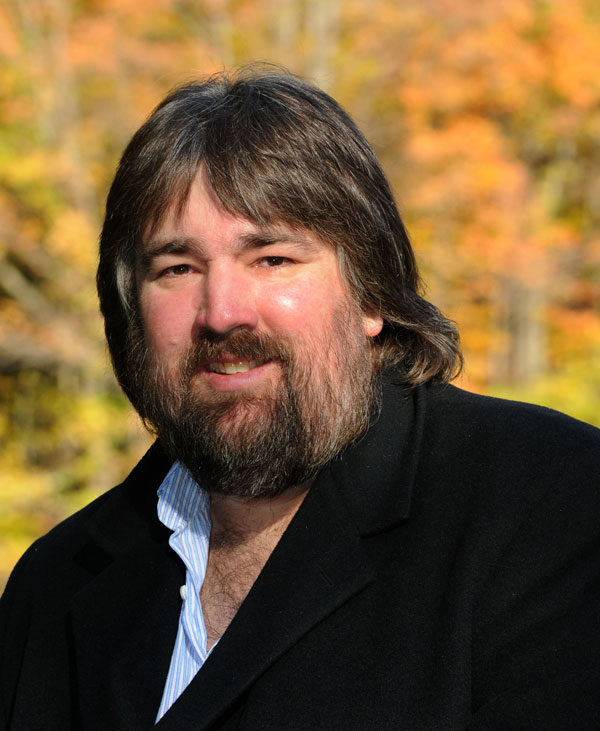 Media reports indicate the Big Ten Conference's top officials will meet sometime this month to work out plans for football schedules in 2024 and beyond.
It's not going to be as simple as plugging in new members USC and UCLA alongside Illinois, Iowa, Minnesota, Nebraska, Northwestern and Wisconsin in the West while shifting Purdue to the East. The East and West divisions will cease to exist for one very lucrative reason.
FOX, CBS and NBC aren't paying ridiculous sums of cash to show USC traveling to Wisconsin in November. They want matchups like USC-Ohio State and UCLA-Penn State to lure viewers and advertisers and offset the cost of doing business with the Big Ten.
Then there are the annual rivalry games. Most, like Michigan-Ohio State and Purdue-Indiana will be protected. But how does the Big Ten make sure that the Illibuck Trophy game is played more than four times in a decade? Before 1987, it wasn't a worry that Illinois and Ohio State wouldn't meet annually.
Then Penn State came along. Since 12 was a nice even number, and it opened the door to a lucrative football championship game, Nebraska was welcomed into the fold in 2010. When commissioner Jim Delany cast his eyes toward New York City and Washington D.C. in 2014, he saw Rutgers and Maryland as a chance to extend the Big Ten Network's reach.
Now that the Big Ten has planted its flag from sea to shining sea, the hard work begins. How to please the fans and television partners, and not necessarily in that order, with games that will raise interest in Big Ten football but preserve the traditions in a league co-founded by Purdue president James H. Smart in 1896?
Let's give it a try, using the oft-rumored scheduling format of three permanent rivals and six opponents that will rotate every two years to ensure every Big Ten school plays the other 15 members.
Purdue – Protected rivals Indiana, Illinois and Iowa. Yes, Northwestern is closer to West Lafayette but there would be cries – especially from Bloomington – that some years this would give the Boilermakers quite a head start in conference play.
Since 2000, Purdue is 14-8 vs. Indiana, 14-6 vs. Illinois (for The Cannon) and 10-10 vs. Northwestern. The series with the Hawkeyes over the last 22 years is 8-12.
I also would recommend the first six rotating schools come from the pre-expansion era Big Ten: Michigan, Michigan State, Minnesota, Northwestern, Ohio State and Wisconsin. In these changing times, familiarity may help ease older fans into accepting this is not their father's Big Ten. Replace them in 2026-27 with Maryland, Nebraska, Penn State, Rutgers, UCLA and USC for a home and home series.
Indiana – Next to the Old Oaken Bucket game, the Hoosiers' longest rivalry is with Ohio State (96 games). However, the Buckeyes are locked in with Michigan and probably some combination of Penn State, USC and UCLA for marquee matchup reasons.
Fortunately, the Old Brass Spittoon gives the Big Ten a reason to extend the series with Michigan State. As for the third permanent rival, Illinois makes a lot of sense.
Illinois – Speaking of the Fighting Illini, they might be one of the easiest schools to assign permanent rivals.
They would be Purdue (The Cannon), Northwestern (Land of Lincoln) and Indiana, a reasonable drive (169 miles) between Bloomington and Champaign. This would relegate the Illibuck Trophy game with Ohio State and a longtime rivalry (97 games) with Michigan to 4-6 times a decade.
Iowa – The Hawkeyes' Floyd of Rosedale rivalry with Minnesota has gone on for 116 games, one fewer than Michigan-Ohio State. This is a lock to continue annually.
Since we have Purdue as a permanent foe (the Boilermakers have played the Hawkeyes 93 times), let's plug in Iowa-Wisconsin for the Heartland Trophy each year.
Maryland – Believe it or not, the Terrapins have won just four times in 46 games with Penn State. So why would we advocate the Nittany Lions as a permanent rival?
Travel, the same reason I'd assign Rutgers as permanent foe No. 2. By process of elimination, as you'll see later, Northwestern is the pick for the third permanent opponent.
Michigan – Something will have to give for the Wolverines if a permanent slot is saved for a second marquee TV game outside their matchup with Ohio State.
Three of the Big Ten's oldest rivalry games belong to Michigan: Ohio State (117), Michigan State (115, Paul Bunyan Trophy) and Minnesota (109, Little Brown Jug). Jim Harbaugh wouldn't mind if those three games are permanent but if FOX/CBS/NBC request annual Michigan/USC contests, the Gophers might be the odd rival out.
Michigan State – The Spartans and Michigan carry grudges to the extreme.
Michigan believes MSU cost them a trip to the Rose Bowl in 1973, being the swing vote in the secret balloting among athletic directors. The Spartans have reason to believe Michigan tried to keep them out of the Big Ten in the 1940s.
The name calling and deep-seated resentment between the two programs sells this game without the usual rivalry hype. While not as bitter, Michigan State and Indiana have had some really good rivalry games. Let's pick Minnesota for the third permanent game.
Minnesota – We've already mentioned Iowa and Floyd of Rosedale, but the Gophers play for an even bigger (literally) trophy in Paul Bunyan's Axe with Wisconsin. The Badgers and Gophers have met 132 times, easily the Big Ten's longest standing rivalry.
Since we've cast aside the Little Brown Jug, Michigan State would be a worthy substitute for Michigan.
Nebraska – Alas, the "$5 Bits of Broken Chair Trophy" (I'm not making this up) with Minnesota is unlikely to make the annual cut.
The Heroes Trophy matchup with Iowa won't work either if the Hawkeyes are permanently linked with Purdue.
The rivalry most likely to remain is the annual struggle with Wisconsin for the Freedom Trophy. As the closest geographical school to the Los Angeles branch of the Big Ten, let's pencil in UCLA as permanent rival No. 2. Rutgers has to play someone permanently so why not a fellow expansion team?
Northwestern – The Wildcats have just one natural rival, Illinois. This fact makes Northwestern a wild card to fill out permanent schedules, and I've chosen to fit in Maryland and Ohio State.
Ohio State – The Buckeyes are a valuable TV commodity and as much as FOX/CBS/NBC would love to stack their lineup with games against name opponents (Penn State, UCLA, the Cleveland Browns – kidding), the 3-6-6 scheduling model limits the Big Ten in its options. That's why I have Northwestern paired with Michigan and USC.
Penn State – Maryland and Rutgers make too much sense geographically and would allow the Nittany Lions to retain their traditional East Coast sensibilities.
But a name brand like Penn State needs a worthy annual rival, and UCLA has the cachet.
Rutgers – The Scarlet Knights feel like everyone's last choice when selecting teams for a pickup basketball game.
Penn State and Maryland aren't fits athletically but the shorter road trips will help pay for those flights to Los Angeles for basketball, volleyball and Rutgers' other athletic teams. Nebraska completes the expansion triumvirate.
USC – The Victory Bell rivalry with UCLA will claim the honor of closest Big Ten rivals (14.2 miles or an hour in Los Angeles traffic) from Michigan/Michigan State (87 miles).
Ohio State is almost a certain second permanent foe, and the guess here is Michigan will be the third.
UCLA – Looking at the Bruins' football history, the most games they have played against a current Big Ten school is 13 against Nebraska. The Cornhuskers still possess a big enough name to lure casual viewers.
The third permanent rival after USC and Nebraska? Penn State is a strong bet.
Wisconsin – Three traditional rivals, three permanent scheduling slots.
It just makes too much sense to choose anyone but Iowa, Minnesota and Nebraska so why complicate things?
Kenny Thompson is the former sports editor for the Lafayette Journal & Courier and an award-winning journalist. He has covered Purdue athletics for many years.