Gen-Friendly 2024 Honda HR-V Is A Whole Lotta Crossover For $25k
By Casey Williams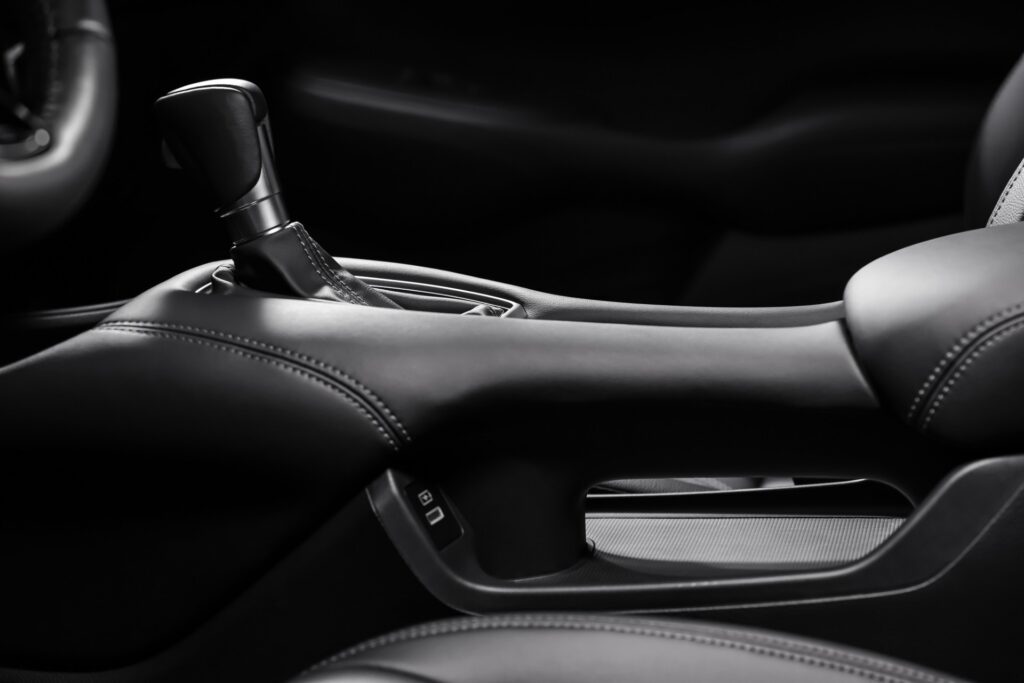 Twenty-five thousand dollars may still be a lot of money to most of us, but it is a pittance for a new automobile. At that price, one should normally expect many compromises in terms of quality, features, and engineering. Automakers rarely make their best effort for drivers in the cheap seats, but the redesigned 2023 Honda HR-V crossover is a case point that Honda is not most automakers.
Honda claims the all-new HR-V is America's most popular SUV with first-time and Gen-Z buyers, however I suspect "higher generational" drivers will want one too.
Standing curbside, the HR-V looks more mature than the previous generation, boasting larger and more flowing flanks aping the latest Civic, Accord, and larger CR-V. In fact, it even seem a little German in its more muscular proportions and arching roofline – like an affordable Porsche Macan. Front styling is a little amorphous, but handsome enough. The previous model was based on the Fit; this one feels more like a Civic crossover. Base models get 17" alloy wheels to fill the fenders.
Inside, there's another dollop of that Civic feel with style that's more sports car than crossover. Seats are cloth, but are stitched in waffle pattern and are all-day supportive. Steering wheels are rubber, but have controls for audio and cruise. The center flybridge console is at arm height with a small storage area and USB ports beneath. Air vents are cleverly hidden in a swath of mesh plastic that stretches across the dash. There's a lot of hard plastic, but upscale soft stuff where appreciated. It's cost-conscious without feeling cheap.
And, it's very well equipped. Push button starting, automatic climate control, and auto up/down power windows are a start. Devices connect via Bluetooth, Apple CarPlay, and Android Auto. The 7" touchscreen with volume and tuning knobs was super intuitive. Safety is bolstered by standard automatic emergency braking, lane keep assist with steering nudge, adaptive cruise, hill descent control, and road departure mitigation. Everybody deserves to be comfortable and safe.
On paper, the 2.0-liter four-cylinder engine should be potent enough in a compact crossover, but it routs its 158 horsepower and 138 lb.-ft. of torque through a continuously variable transmission that unfortunately screams like a scalded puppy when putting power to the road. While delightfully smooth and quiet at cruise, climbing to speed rattles eardrums. Drivers can select a drive mode to make the throttle less sensitive for fuel economy, but there's no Sport mode for sharper response.
I drove from Indianapolis, Indiana to near Memphis, Tennessee and back – nearly 14 hours through flat cornfields, rolling Kentucky hills, and more challenging highway deluged by a rainstorm through western Tennessee. Unlike some competitors who use a torsion beam rear suspension, the Honda gets a fully independent set-up and quick steering. It likes to play on twisty backroads, but settles comfortably on the highway and on city streets. It feels sophisticated, very Honda, and far more fun than required.
More than a third of HR-Vs are bought by Gen Y. It's also the #1 SUV for Hispanic buyers. If I did a survey of any other demographic, I imagine it would rank high with them too. That's because everybody wants a well-engineered, fuel-efficient crossover that is one of the most affordable new cars available. Prices start at just $25,395 for an LX trim with front-drive. Add $1,500 for all-wheel-drive. A completely loaded HR-V barely scrapes $30k.
Storm Forward!
-Send comments to Casey at [email protected]; follow him on YouTube @AutoCasey.
Likes
· Upscale features
· Precise handling
· Super affordable price
Dislikes
· Buzzy CVT
· No Sport mode
· Amorphous front styling
2023 Honda HR-V Five-passenger, FWD Crossover
Powertrain: 2.0-liter I4, CVT
Output: 158hp/138 lb.-ft. torque
Suspension f/r: Ind/Ind
Wheels f/r: 17"/17" alloy
Brakes f/r: disc/disc
Fuel economy city/hwy: 26/32-MPG
Assembly: Celaya, Mexico
Base/As-tested price: $25,395/$25,850