Sept. 22, 1959-Dec. 2, 2021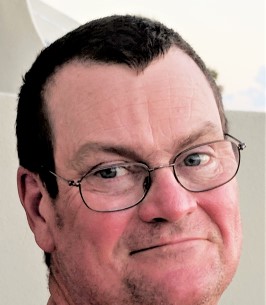 Randy Leon Dickerson, 62, of Roanoke, Va., passed on Thursday, Dec. 2, 2021.
Randy was born and raised in Crawfordsville before moving to Roanoke, Va. He, his wife and children have lived there for the past 25 years.
Mr. Dickerson was retired and enjoyed spending time in his garden and doing woodworking. He was a fan of muscle cars, and especially Mustangs. He loved rock n' roll music, spending time with his grandchildren, spoiling the family dog Bella, and was well known for his sense of humor, especially his use of puns and dad jokes.
Survivors include his wife of 38 years, Melissa (Kunkle) Dickerson; his son, Eli Dickerson and daughter-in-law, Kaitlyn (Fisher) Dickerson; his grandchildren, Tinzleigh Faye Marie, Scarlett Lakin, and Mac Leon; his daughter, Salina Dickerson and future son-in-law, Zakarie Adorno; brothers, Ron Dickerson and Gary Dickerson; and step-mother, Jeane (Smith) Dickerson.
He was preceded in death by his mother, Dorothy (Meadows) Dickerson, 52 years ago to the day; his father, Howard Lewis Dickerson; his paternal grandmother, Hiltred (Weliver) Dickerson; paternal grandfather, Frank Dickerson; and maternal grandparents, Basil and Blanche Meadows
There will be a Celebration of Life event planned at a later date.
For those who are unable to attend, please consider donating in honor of Randy to Angels of Assisi (a local nonprofit animal welfare organization) at Assisi Animal Clinics of VA, Inc., 415 Campbell Ave., SW, Roanoke, VA 24016 or to a charity of your choosing.
The family would enjoy hearing any memories or stories and/or photos you would like to share of Randy. Just go to https://memorial.oakeys.com/randy-dickerson/4795040/ and click on Memory Wall.