Butch Says "Chores" Were Just a Way of Life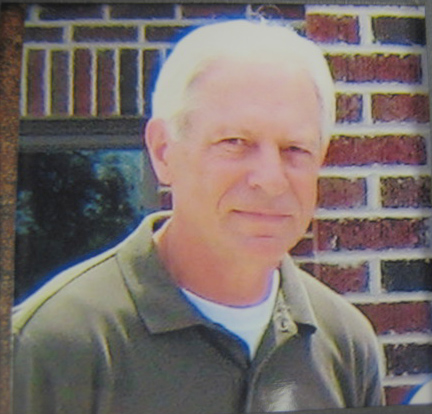 I see quite a few kids these days who complain they are bored and have nothing to do. Well, if you are a "baby-boomer" like me, I doubt that you had that problem. Our parents assigned chores for us to do each week, and growing up on a farm in those days required every member of the household to help out. I tagged along with my Dad when I was young, and I actually wanted to help do the farm work, just as many other farm boys did. I was not allowed to drive the Farmall tractor until I was 13 years old, but I cleaned out the barns, shoveled manure, fed the livestock, helped with the planting, baling, and harvesting, picked up rocks from the fields, and helped out in hundreds of other ways. And it wasn't just farm chores, because I helped my Mom hang up clothes, weed the garden, dust, sweep the carpet, and babysit with my little sister…just to name a few household duties.
Most of the time, I was never paid to help out. Once in a blue moon, Dad paid me a quarter to clean the barn, an all-day job…or mow the yard with the old push mower. Of course, he did give me money on occasion for candy, ice cream, and baseball cards when we went to Darlington. Otherwise, chores were my responsibility as a contributing member of the family. They became a regular part of the family routine and a way to give back to our parents all they had done for us.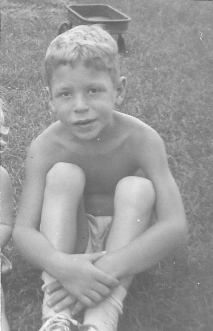 To actually earn money, there were jobs I did for other people. I mowed seven yards in town. Each yard took about an hour to mow, and the people paid me $1.00 per yard, although one elderly lady only gave me 85 cents. However, another lady paid me $1.25 if I would also sweep her sidewalk…and then go inside and have tea and cookies with her! I helped bale hay and straw for other farmers…starting out at 50 cents an hour and then making $1.00 an hour as I got older. I also sold jars of honey for a neighbor, and with the sale of each $1.00 jar, I earned 50 cents. And like many others, when I turned 13 years old, I detasseled corn for DeKalb Seed company in Crawfordsville, with an older neighbor boy taking me to work each morning. The pay was 60 cents an hour for sixty hours of work each week…a grand total of $36.00 before taxes! I was rich!
It wasn't just farm kids that had chores to do. All of my friends who lived in town were expected to help their families, and many of the boys also worked for local farmers to earn money. I really believe those of us who grew up in those days actually LIKED to work and enjoyed helping our parents and others. There was a stronger connection to the family and community back then. Our parents were equipping us with the skills to function independently in the outside world and learn responsibility. I also gained a lot of self-esteem, patience, and commitment to finishing an assigned task. Although some parents today do assign chores for their kids, many parents seem afraid they might "upset" their children by making them work, sometimes fearing the kids will be overburdened from schoolwork and chores combined. This is nonsense. Research has shown that involving children in household and farm chores has a positive impact later in life. Kids who help out are more responsible, have higher self-esteem, and are better able to deal with frustration…and delay gratification…all of which contribute to success in school and later on in a career.
I know my parents appreciated me, along with my four brothers and sisters, helping out at home. Here is a little poem I found that you might enjoy…written by Joy Allison many years ago…
"I love you, Mother", said little John; Then forgetting his work, his cap went on, And he was off to the garden swing, Leaving his mother the wood to bring…."I love you Mother," said Rosy-nel, "I love you better than tongue can tell;" Then she teased and pouted full half the day, Till her mother rejoiced when she went to play…."I love you Mother," said little Fan, "Today I'll help you all I can; How glad I am that school doesn't keep!" So she rocked the baby till it fell asleep….Then, stepping softly, she took the broom, And swept the floor and dusted the room; Busy and happy all day was she, Helpful and cheerful as child can be…."I love you, Mother," again they said–Three little children going to bed; How do you think that Mother guessed, Which of them really loved her the best?
Let your kids have some chores to do. You will be glad you did…and when they are grown up, they will thank you!
– John "Butch" Dale is a retired teacher and County Sheriff. He has also been the librarian at Darlington the past 32 years, and is a well-known artist and author of local history.