September 29, 1960 – May 13, 2022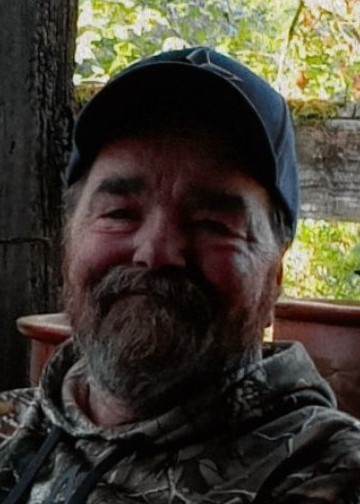 Charles David Beck, age 61 of Crawfordsville, passed away peacefully at home while surrounded by his loving family on Friday, May 13, 2022.
He was born in Crawfordsville on September 29, 1960, the son of Kenneth R. Beck Sr. & Edna Sue (Burton) Beck.
Mr. Beck's family moved to Texas and he attended Garland High School in Texas. He was a very hard worker and worked for Gracon Construction Company in Texas for many years. He also worked for Systems Construction Company and Acuity's Brand Lighting in Crawfordsville.
He was a huge fan of, and loved to watch, his Dallas Cowboys. Mr. Beck also loved to watch NASCAR racing and was a true Jeff Gordon fan. He also met a lot of people by working at the Ben Hur go-cart track in Crawfordsville and he loved deer hunting and fishing.
An awesome man that is and was loved by so many is gone too soon. He inspired so many by always putting a smile on your face and love in your heart. Mr. Beck was known for the phrase "you're looking lovely today ma'am" or "has anyone told you how lovely you're looking?"
On April 16, 1988 he married the love of his life, Billie Day; who survives. Other survivors also include his four children Charles David Beck II, Joshua P. (Miracle) Beck, Ashley Orr, all of Texas and Destiney Jones of Crawfordsville; mother Edna Beck; two brothers Kenneth R. (Charlette) Beck Jr and Timothy (Jan) Beck, both of Texas; sister Donna (John – who was also his life-time best friend) Dye, also of Texas; eleven grandchildren; several nephews; special niece Amber Marshall "Tricky Nicky"; and many friends.
He was preceded in death by his father Kenneth Beck, Sr.; son David Beck; and daughter Sue Ann Beck.
Visitation is scheduled to be held at Sanders Priebe Funeral Care, 315 S Washington St in Crawfordsville on Tuesday, May 17, 2022 from 5 p.m. till the time of the service at 7 p.m. with The Rev. Greg McDonald officiating. The service will be live-streamed and recorded which can be viewed on his obituary page at www.sandersfuneralcare.com. Cremation will follow the service with burial of cremains at a graveside service scheduled for 1 p.m. on Friday, May 20, 2022 at Indian Creek Hill Cemetery.
Share memories and condolences online at www.sandersfuneralcare.com.