December 29, 1929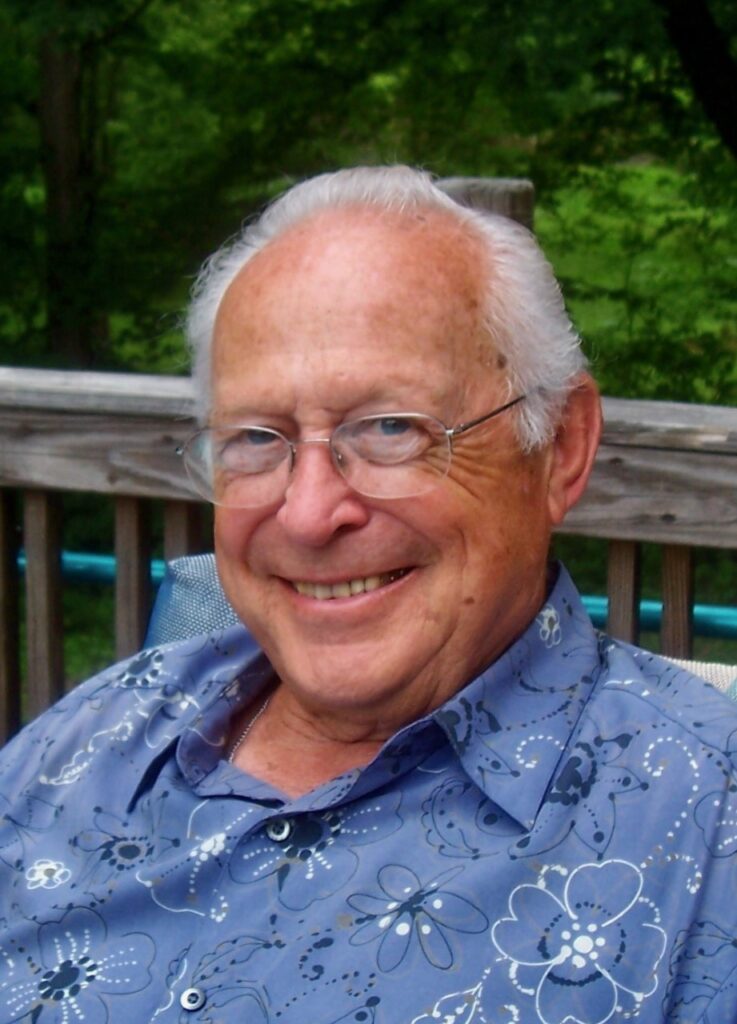 Paul M. George was born on December 29, 1929 to Paul M. George Sr. and Virginia Cecile (Coate) George.
Mr. George married Janet L. Smekens on October 8, 1950. They were high school Sweethearts. The Muncie Central High School Class of 1948 voted them Dream Guy and Dream Girl.
He graduated from Muncie Central High School in 1948. Mr. George was a talented quarterback and one local newspaper reporter referred to him as Paul "the fleet" George. He was also on the Muncie Central High School Basketball team that went to state in tourney in 1948. He graduated from the former General Motors Institute (now Kettering University) in 1953 with a Bachelor Degree in Industrial Engineering.
Mr. George worked for the Delco Remy Division of General Motors for 40 years, starting as a foreman at Muncie Battery and ending his career as Chief Engineer of the Heavy Duty Products. He spent 8 years in Laurel, MS as the founding plant superintendent. After his retirement from GM, Mr. George started a business (The Train Man) designing and building scale model railroads (mainly G scale) for restaurants, hospitals, office waiting rooms and individuals.
He loved his wife and family and the have many fond memories of camping water ski vacations, going to the "lakes", fishing, cleaning fish, eating fish, maintaining classic cars , Orlando vacations, golfing, building model railroads of all sizes and doing handyman projects around the house. He could build a barn, wire a house, build beautiful furniture and refinish antique clocks. Mr. George taught many of these things to his children and grandchildren with great patience and joy. He frequently said his favorite thing was just for the family to get together for special occasions and holidays. Christmas was "magical" at Grandma and Grandpa's house with multiple trees, lights, trains and more. For many years he had a Christmas Train layout with sounds in his front yard for all to enjoy.
He and Janet were active members of the Indiana Large Scale Railroaders and he was past president. Mr. George attended East 91st Street Christian Church of Castleton for many years and particularly enjoyed his Sunday School class.
Survivors include his wife Janet George; four children Thomas J. (Donna R. "Sisco") George of Anderson, IN., Robert K. (Bettye "Coghlan") George of Franklin, TN., Laurence L. (Cheryl "Sarno") George of Carmel, IN. and Nancy L. "George" (Brian) Peters of Fortville, IN; brother Joseph C. (Wilma "Weykopf") George; fifteen grandchildren, Ten great grandchildren; and many nieces and nephews.
Calling is scheduled to be held on Friday May 20, 2022 from 12 to 1 p.m. at Garden View Funeral Home at 10501 N. St. Rd. 3, Muncie, IN. 47303. Service are scheduled to begin at 1 p.m. with burial to follow at Gardens Of Memory. Pastor Dave Foust will be officiating.
Memorial contributions may be directed to Alzheimer's Association, 50 E. 91st St.. Ste 100, Indianapolis, IN. 46209-4830