Silas – Number Two in the Continuing Dunbar Saga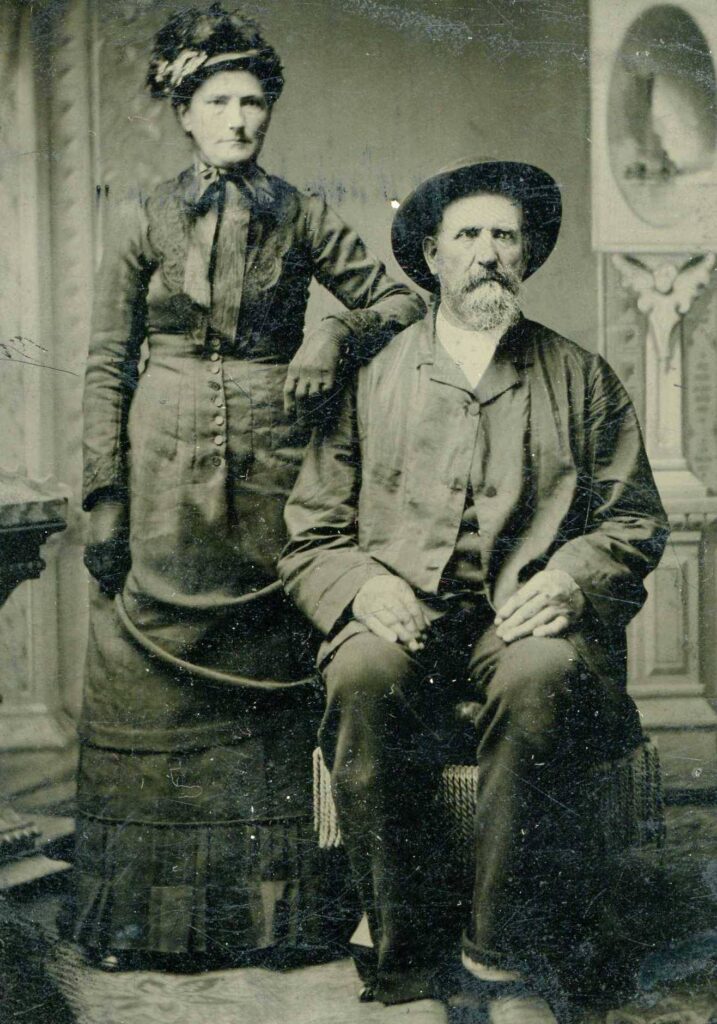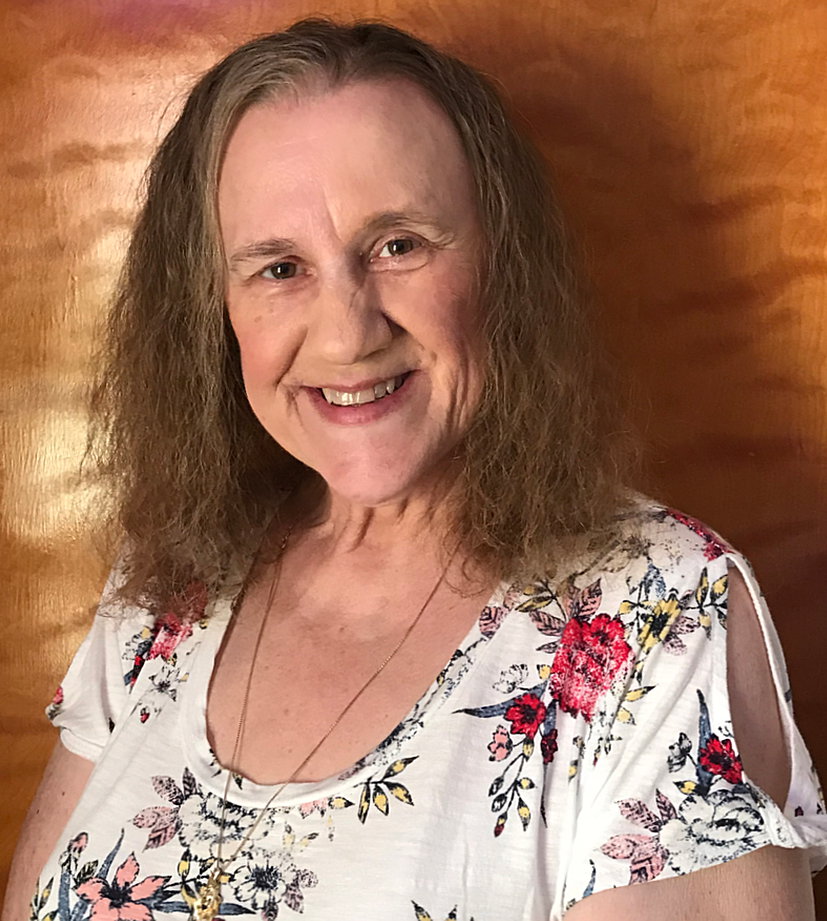 Thanks to Lyle Dunbar and Mary Jo Barton, both Dunbar gurus, I now know that Dunbar goes back to the Earls of Dunbar, back to the 1300s in Scotland, featuring Sir Patrick, owning a big chunk of land in the Southwestern portion of Scotland. Perhaps that explains the love of land for so many of the Dunbars.
Well, unlike Lewis M. Dunbar's first son, William Dunbar, his brother, Silas remained in MoCo or near for all but the first couple of years of his life since he was born 23 March 1825 in the Chillicothe, Ohio area and came here with his parents when he was about five years old. He first married Mary Jane Burkhalter, who was a sister to his brother, Will's second wife, Sarah Burkhalter. Silas and Mary Jane were married 19 August 1847 – she born 30 April 1825. They had two children to grow to adulthood, William Taylor and Thomas Cason. She passed away 13 April 1857. On my birth date (Dec 15, 1949) 100 years before, he married Eliza Jane Chenowith in Tippecanoe County and they had five daughters: Mary Jane, Ollie, Nellie, Alma Iva and Susan as well as two sons, Frank E. and Arthur I. She too died fairly young on 16 January 1889, she 15 or so years younger but he lived more than that longer than she did.
Silas lived to be over 80 years old but had stomach troubles much of the latter part of his life. There were many references to it in the newspapers from about 1890 until his death. He was also very sick a couple of months before he died when he had a cerebral hemorrhage, a stroke being a common death in this family.
There were four Silas Dunbars in the Colfax/Darlington area at the same time so it was sometimes hard to distinguish from the old papers which was which but here are some items I'm fairly sure were in relationship to this Silas. For one, he gave surety money for Mary E, John W, Charles, Anna C and Francis Dunbar, heirs of Amanda Dunbar, with Robert Dunbar as their guardian. I also think that the Lewis who purchased AJ Bowers farm (AJ was going west) in April 1873 was him, as well. He owned quite a bit of property and accumulated it bit by bit, perhaps reflecting his ancestor, Sir Patrick.
William Taylor Dunbar was the oldest of Silas and Mary Jane Burkhalter's children, born 22 May 1850 in Sugar Creek Township, and married Atlanta Peterson daughter of Solomon and Jane Dains Peterson, both fathers being fairly large farmers there. He lived until 17 May 1909 when he passed, having several months with cancer of the liver. They were parents of Jennie, Roy and Grace and raised a niece, Clara, possibly adopting her as she was listed as a daughter in Atlanta's obituary.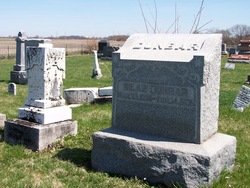 Silas and Mary Jane's second son was Thomas Cason Dunbar, and he married Mary Shriver. They stayed in the White Church area (north of Darlington) farming until 1910 when they went to California. They had two children, Bertha and Albert who remained in California with Thomas and Mary buried there.
Eliza Jane Chizum and Silas Dunbar's first child was Mary Jane and she was quite a hoot. She enjoyed partying and on her 37th birthday she invited her Stilwell Relief Corps of Colfax to her home to celebrate. There were 14 who came and they feasted and quilted all day long. In appreciation for all her work in the group they gave her a beautiful lamp and an elegant pin of opals and diamonds. John Blacker the only bachelor in Colfax even sent her a ready to wear bonnet. Everyone loved Mary Jane. And, who knows he may have been wooing her as she was divorced. She had been married to David Miller and was the mother of three children: Silas, Roscoe, and Lew. She later married Richard Russell and remained with him for life which ended in April 1936 after a lengthy illness. But, back to her party on her 37th birthday. After her gal friends left, and as evening light approached, here came a whole new batch to help her celebrate – families of Dr. Wilson, Dr. Wisehart, John Waugh, Doug Mitchell, John Blacker (see that name again – think he was wooing her), Emma Swallon, and Mary Jane's sister, Nellie Dunbar. They all had such a good time they didn't depart until midnight. Mary Jane was an active member of the Christian Church, Order of Eastern Star and American War Mothers. She was a people lover and everyone loved her.
Daughter Ollie married Charles Buser and they had two children: Fred Elwood and Zola. Fred passed in Las Vegas at age 70; and Zola died at the young age of 30 in Los Angeles. I believe the Busers likely divorced as Ollie died as a Maginness in Los Angeles 2 Feb 1919 of valvular heart disease at age 53.
Frank Elmer, Silas' son was (also) born on my birthday (15 December) in 1866 and passed away at age 78 years and 28 days. He was a retired plumber and also ran a garage. Not sure why there was an inquest over his death as he died of angina pectoris which is basically a natural cause, except his obituary noted "presumably of a heart attack." He was a 32nd degree Mason. Twice married, he was survived by two stepdaughters, Florence and Anna. Buried IOOF Cemetery at Darlington.
Next up is Nellie born 20 Oct 1871 in upper Montgomery and passed away 9 Feb 1945 age 73 in Frankfort. She married John Archie Evans and they were parents of one child, Byron Dunbar Evans. All three are buried at Greenlawn Cemetery in Frankfort.
Daughter, Alma lived but five years, born 1875 passed not long after the 1880 census and her brother Arthur Lewis married on Christmas Eve 1899 to Fannie Brown daughter of John Brown and Kansas Cook . Sadly, she passed away six years later of ovarian cancer which she had been sick with for seven months. He remarried Sarah Belle Blake who was 13 years older than he. Buried in Darlington IOOF, he passed away at age 66 as a retired farmer, having had stomach ulcers tallied just a few days.
The last child was Susanna Elizabeth. or Susie as she was known (also Sue but only Susannah on important papers) by all. Susie married William T. McBee at the Crawfordsville United Methodist Church March 5, 1902. He was a farmer in the Linden area. She passed in late March 1951 and he the 2nd day of January 1958 and are buried in Linden. Be careful following them in Ancestry as it is wrong as she was definitely Susan Dunbar not Susan Avery and other mistakes.
Silas was a religious man, went forth and prospered with nine children to his name, tallying eleven in the next generation. He lived in and did business in our county as well as next door in the Colfax area and is buried next door in Clarks Hill, Tippecanoe County (Union Cemetery – thanks to Kara Edie of FindAGrave for the photo – he's one of the few without his picture in the Saga), Mary Jane buried there as well as Eliza Jane – rest in peace, all!
– Karen Zach is the editor of Montgomery Memories, our monthly magazine all about Montgomery County. Her column, Around the County, appears each Thursday in The Paper of Montgomery County. You can reach her at karen.zach@sbcglobal.net.