November 21, 1956 – May 13, 2022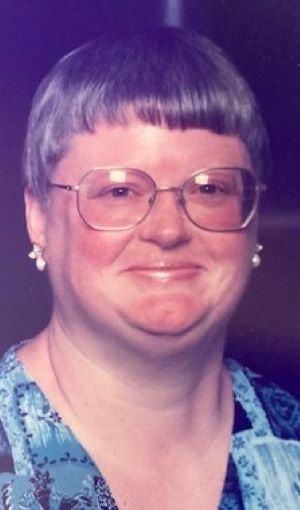 Susan Elaine Simms, age 65 of Lebanon and formerly of Waynetown, passed away on Friday, May 13, 2022 at Evergreen Crossing in Indianapolis.
She was born in Crawfordsville on November 21, 1956 to the late Marion H. & Mildred Elaine (Rhodes) Simms.
Ms. Simms graduated from North Montgomery High School in 1976. She worked as a dietary aide at Williamsburg Nursing Home for over 20 years. She enjoyed gardening, collecting carousel horses, raising her poodles, and watching Walker Texas Ranger.
Survivors include her brother Mike (Linda) Simms of Crawfordsville; two nieces Jennifer (Joey) Repasky of Crawfordsville and Aimee (Daniel) Kumm of Lafayette; three great nieces Casey, Ainsely and Audrey; great nephew Joseph; good friend,Sandy (Tim) Trissel of Indianapolis; and many cousins.
She was preceded in death by her parents and her brother Robbie Simms.
Visitation is scheduled to be held at Sanders Shoemaker Funeral Care, 202 Bratton Road in Waynetown on Saturday, May 21, 2022 from 11 a.m. till the time of the funeral service, scheduled to start at 1 p.m., with Pastor Dean Krunke officiating. The service will be recorded and can be viewed on her obituary page at www.sandersfuneralcare.com. Burial will follow at Waynetown Masonic Cemetery.
Memorial donations may be given to the Animal Welfare League of Montgomery County, 1104 Big 4 Arch Road, Crawfordsville, IN 47933.
Share memories and condolences online at www.sandersfuneralcare.com