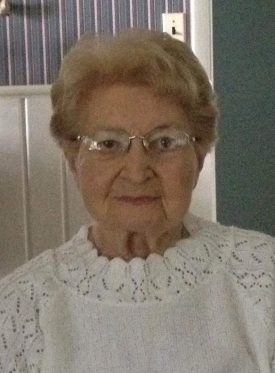 Sept. 18, 1917 – May 26, 2022
Cora Mount Tauscher passed away at 1:11 PM on May 26, 2022
She was the daughter of Joseph M. and Carrie (Ruckle) Mount, born on Sept. 18, 1917 in Crawfordsville, Ind.
She was preceded in death by her husband, Roland L. Tauscher in 2002, her mother and father, two brothers, Ray and Ernest Mount.
Survivors include her son, David R. and wife Susan (Elbern) Tauscher; daughter, Tamara K. (Tauscher) and husband Robert A. Surface; grandchildren, Ginger (Tauscher) and husband Mitch McDevitt, Cinnamon (Tauscher) and husband Mike Walton, Shelly (Fifer) and husband Tilmer Paulson, Joseph A. Fifer, four great-grandchildren and three great-great-grandchildren.
She attended the United Methodist Church in New Richmond, where she played the organ for church services until the church closed. She and her late husband were volunteers at the Old Jail Museum and tour guides for the Lane Place. She was a member of the Athens Chapter of the Eastern Star.
She graduated from Crawfordsville High School, Indiana Business College and NCMA Ceramic Association and was a certified ceramics teacher. After graduating from Business College, she worked 6 years for Aetna Insurance in Indianapolis. She then returned to Crawfordsville to help with the family grocery store, Francis & Mount, when her brothers entered the military for WWII.
In 1945 Roland, then her fiancé and a Wabash graduate returned after serving as a Captain overseas for four years in WWI They married that year and they started their own business, Sugar Creek Industries, which manufactured pouring room equipment for the ceramic business. In addition to having the manufacturing business, she taught ceramic classes. They also owned and operated The Party Time Shop and Brides and Bakers Candy Makers.
In retirement, she and Roland enjoyed travelling and took trips and cruises around the world. She also enjoyed spending time with friends. She and her friends worked together cutting out and decorating different types of eggs, as large as ostrich eggs, down to tiny wild bird eggs. She took great pride in this and has quite a unique collection.
Private graveside services will be held at Oak Hill Cemetery North. Bill Murdock will officiate. Burkhart Funeral Home is handling the arrangements.