New Innovative Ivy Tech Meets Students Where They Are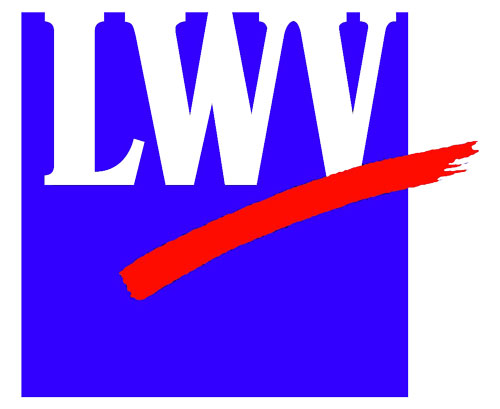 Ivy Tech Community College is a shining example of Crawfordsville Montgomery County's commitment to education. Ivy Tech's presence has grown from a twice-a-week night class in the 1980's, held in a Crawfordsville School classroom, to the beautiful facility and campus established in 2013 on Phil Ward Blvd.
As a higher educational institution, a community college is like no other in mission and services it is asked to provide. It is accountable to its community. At a recent Economic Health meeting of the League of Women Voters Montgomery County, Kristin Oakes, site director for the Montgomery County Instructional Site, described its rich curriculum and variety of services through which it works to reach our population.
During June and July Ivy Tech Crawfordsville hosts Discovering: Creating Your Dream Career, a lunch series designed to connect with community members interested in pursuing a new career or further education. Sessions are Wednesday 12:00-1:00 p.m., free, with lunch provided. To RSVP contact: koakes#@ivytech.edu.
Academic programs at our site include dual enrollment courses in business administration; cyber security; heating, ventilation, and cooling (HVAC); pre-nursing; and general studies. These courses are offered with the high schools and have tripled in enrollment in recent years, from seventeen to over fifty enrolled this summer.
A dozen academic classes offered this fall range from accounting to business, English, human services, and others. Our closest full-service Ivy Tech campus is Lafayette and our local students often take classes at both locations to complete their community college goals. Technology allows for onsite connection throughout the state. Course credits are transferrable to all Indiana state universities and because Ivy Tech is such good value, many students begin their college experience at Ivy Tech, then transfer to four-year institutions. Students can learn in-person and online. Seventy percent direct aide is available through federal grants and this summer there are opportunities for free classes and textbooks.
Ivy Tech works directly with local businesses and employers through the Chamber of Commerce and Career Coaching & Employer Connections. CCEC provides an employer consultant, open enrollment classes, and training programs tailored to our community's diverse businesses.
Community partnerships are crucial to Ivy Tech's success in attracting students and promoting community growth and prosperity. Ivy Tech works directly with the school corporations through West Central Technical and Vocational K-12 programs as well as college recruitment events. Oakes was particularly excited to announce a new training program with Nucor Steel. In addition, each year Ivy Tech recruits local educators to teach a variety of courses, including accounting. Instructors holding a Masters degree teach eight week classes from September to December. Ivy Tech's community room is available throughout the year to community organizations needing meeting space.
Oakes emphasized Ivy Tech's personalized attention to students' needs that assures a rich academic experience and equips them with necessary skills to achieve individual goals and aspirations. Using an array of tools to determine course placement for success and individual counseling, "we design a personalized course of study based on where a student is and where the student wants to go," Oakes said.
For more about Ivy Tech go to IvyTech.edu.
The League of Women Voters is a nonpartisan, multi-issue political organization which encourages informed and active participation in government. For information about the League, visit the website www.lwvmontcoin.org; or, visit the League of Women Voters of Montgomery County, Indiana Facebook page.