Reflecting On the Life of Caleb Swanigan, Plus News and Notes with Kenny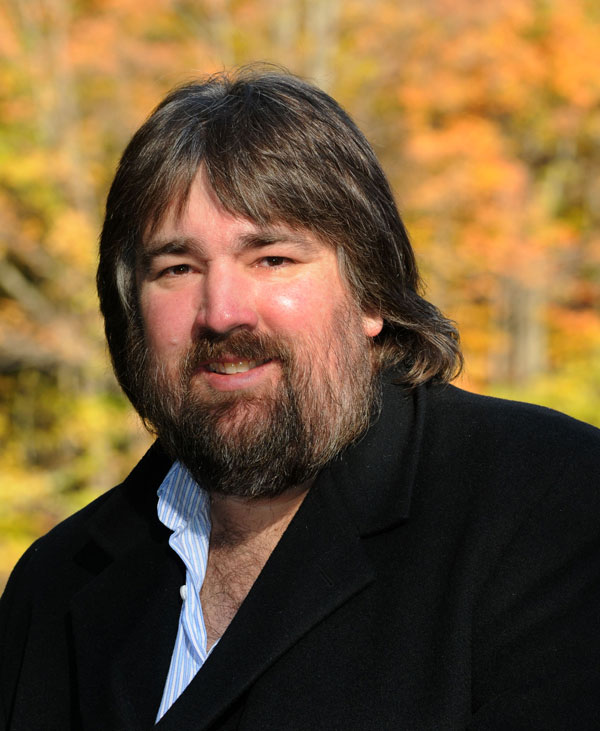 The Allen County (Indiana) coroner declared former Purdue All-American Caleb Swanigan died Monday night of natural causes.
I'll add two contributing factors to Swanigan's death at the age of 25: heredity and environment.
There's not much any of us can do about our family's health history. Swanigan entered life with a big strike one in his column. His father, Carl Swanigan Sr., was an extremely large man at 6-8 and a reported 500 pounds when he died in 2013 at the age of 50 from diabetes complications.
Reports at the time of Caleb Swanigan's arrest in Whitley County in December 2020 for possession of 3.4 pounds of marijuana indicated Swanigan was far above his playing weight of 260 pounds.
Now here's where environment comes in. When in a disciplined program, whether it was with his adopted father Roosevelt Barnes or under the guidance of Purdue athletic trainers, Swanigan was a role model for what hard work can do. It seemed like hardly a day went by during his two years in West Lafayette that he wasn't riding an exercise bicycle or performing some other exercises to compete with his enormous appetite.
But once COVID-19 spread in 2020 to the point that the NBA wanted its players confined to a bubble in Orlando, Fla., Swanigan opted out of joining his Portland teammates for personal reasons. For anyone paying attention, that should have been a warning sign.
You also have to wonder about the influences in Swanigan's life once he was away from Barnes and Purdue. The NBA lifestyle, by all reports, can be full of temptations for a young man who for the first time in his life had significant wealth. Growing up homeless like Swanigan did as a child, having money in your pocket is like turning a 7-year-old loose in a toy store. You want it all and you want it now, not worrying about tomorrow.
Swanigan will be remembered for winning Mr. Basketball in 2015 after leading Homestead to its first state basketball championship. Purdue fans will remember one of the greatest scorers and rebounders to wear the Gold and Black since Glenn Robinson more than 20 years earlier.
"The Purdue basketball family is deeply saddened and devastated at the loss of Caleb Swanigan," Purdue head coach Matt Painter said in a statement released by Purdue Athletic Communications. "Caleb was a very thoughtful individual and a gentle soul who excelled both on and off the court. He made a huge difference in everyone's lives that he touched and he will be greatly missed." During his NBA career, Swanigan worked extensively with Portland-area youth and FoodCorps to promote healthy eating habits in schools and eliminate child hunger.
His was a story that should have had a happy ending, not just an ending.
Big Ten basketball schedule
The talent drain from the 2021-22 Big Ten basketball season makes analyzing last week's announcement of single play and home-and-away conference opponents difficult.
Only three of the 17 players named first-, second- or third-team All-Big Ten by the coaches and media are returning for 2022-23: centers Hunter Dickenson of Michigan, Zach Edey of Purdue and Trayce Jackson-Davis of Indiana. All three were second-team selections a year ago.
At first glance, Indiana appears to have gotten a favorable single-play draw with games at Maryland, Minnesota and Penn State. Getting the only matchups against Ohio State and Wisconsin in Assembly Hall also is a positive. I'm guessing the Hoosiers would have liked to play two games against Nebraska instead of the lone matchup with the Cornhuskers at home. But there shouldn't be any complaining coming out of the IU athletic department about this schedule.
Purdue has to go to Michigan and Wisconsin for its only games with the perennial Big Ten contenders. The Boilermakers also get just one game with Northwestern, at Evanston. Purdue does have an edge, though, with its single-play home games. Illinois, Iowa and Rutgers have been tough opponents in recent seasons for Purdue away from Mackey Arena.
Purdue will have a young team in 2022-23, and that schedule may be beneficial. A seven-member freshman class (including two redshirts) and Utah transfer guard David Jenkins Jr. will likely lead to some growing pains during the non-conference schedule. Edey and forward Mason Gillis are the only returning starters, Guards Ethan Morton and Brandon Newman, along with forward/center Caleb Furst, also return.
For the first time since the 1968-69 season, the Boilermakers will have two Indiana Mr. Basketball winners on the roster: Furst (2021) and Braden Smith (2022). Furst will wear No. 1 this season, while Smith has been assigned No. 3.
Former Carmel star Brian Waddell has taken his father Matt's No. 11, a number vacated by Isaiah Thompson's transfer to Florida Gulf Coast.
Hall of Fame election?
This could be the year former Purdue All-American Taylor Stubblefield gains election to the College Football Hall of Fame.
Stubblefield and another former Boilermaker receiver, Larry Burton, are on the 2023 ballot released by the National Football Foundation and the Hall of Fame earlier this month. Eighty players are on the Football Bowl Subdivision ballot, which includes former Indiana stars Antwaan Randle-El and Vaughn Dunbar, Heisman Trophy winners Reggie Bush of USC and Tim Tebow (Florida), tight end Tony Gonzalez of California and linebacker Ray Lewis (Miami). Former Indianapolis Colts stars Marvin Harrison (Syracuse), Dallas Clark (Iowa) and Dwight Freeney (Syracuse) are also up for election.
The 2023 class will be announced in January.
Stubblefield was a consensus All-American in 2004 after setting the NCAA record for career receptions (316). Including bowl games, which until 2002 weren't included in official NCAA statistics, Stubblefield caught 325 passes for 3,629 yards and 21 touchdowns. At the time, only former teammate John Standeford had more receiving yards (3,788) in Purdue and Big Ten history.
Burton once shared the world record in the 60-meter dash and owned the 200-meter world record. He finished fourth in the 200 at the 1972 Olympics. Burton led Purdue in receiving yards in 1973 and 1974, earning All-America honors as a senior.
Purdue has had 11 former players and five former coaches enshrined in the College Football Hall of Fame. Rod Woodson (1983-86) was the most recent Boilermaker to be inducted, back in 2016.
Kenny Thompson is the former sports editor for the Lafayette Journal & Courier and an award-winning journalist. He has covered Purdue athletics for many years.