Pet Friendly Services Of Indiana Releases July Impact Report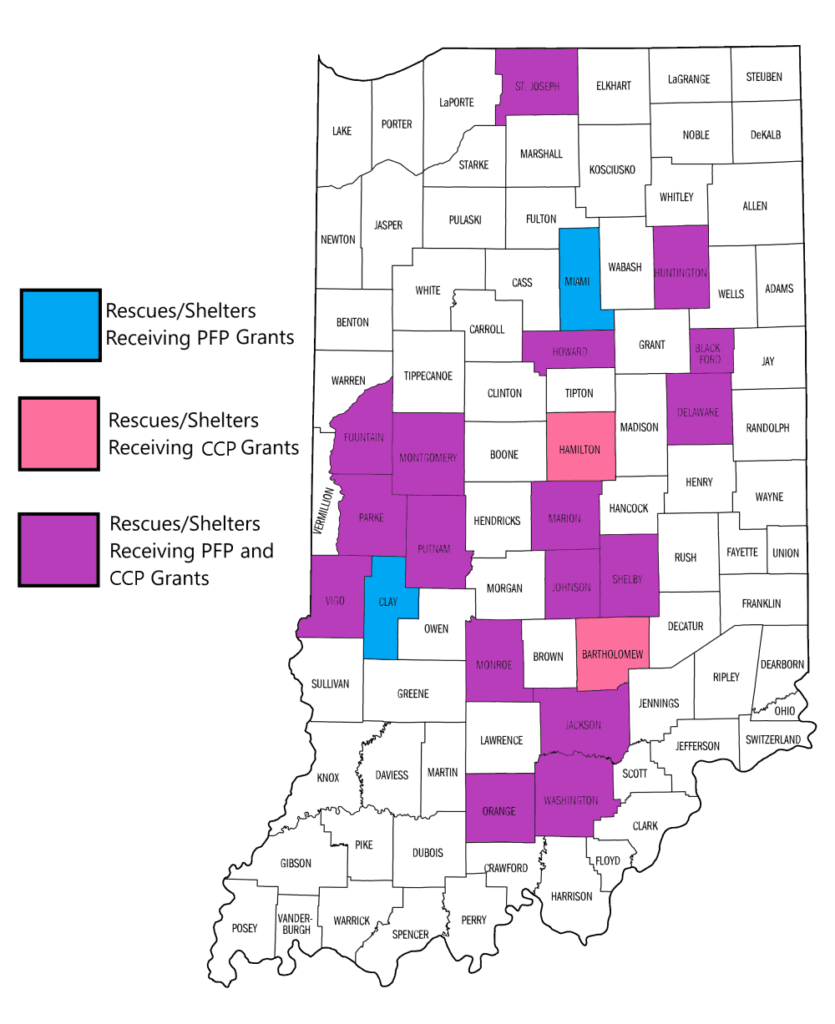 Yesterday, Pet Friendly Services of Indiana issued the "Pet Friendly Services Impact Report" for July 2022. The report details the wide-ranging impact of the organization's lifesaving programming throughout the state via three strategic programs.
The Pet Friendly Plate Grant provides 10 free spay/neuter surgery certificates per year to non-profit shelters and rescues. This makes the pets in their care healthy, happy, and adoption-ready. The Community Cat Program Grant provides rescue groups and shelters with 25 free surgery certificates each year, to be used for Trap-Neuter-Return programs for outdoor cats. In July, a total of 38 grants were issued, benefitting 20 counties in Indiana. Over the course of the year, shelters and rescue groups in all 92 counties will receive grants.
Additionally, the Impact Report details the progress of The FIX is IN! program, a mobile unit that is expanding access to care and spay/neuter via a partnership Public Vet. The FIX is IN! reaches under-served areas and provides financial assistance to cat owners and colony caretakes who could not otherwise afford to fix their cats. As of July 1, this program has completed 47 clinics across the state, fixing over 3,600 cats in 2022.
"Pet Friendly Services of Indiana is committed to making Indiana a zero-kill state," said Executive Director Cheri Storms. "With funds from the Pet Friendly specialty license plate, we are able to prevent the euthanasia of healthy and adoptable animals while addressing the root cause of shelter overpopulation."
Pet Friendly Services of Indiana is funded by the Pet Friendly license plate, grants, and donations. To support their lifesaving work, please visit PetFriendlyServices.org.
Pet Friendly Services of Indiana is a statewide animal welfare organization whose mission is to eliminate the euthanasia of adoptable cats and dogs through financial assistance, education, and advocacy. Our small team stretches our dollars to serve as many animals as possible and to make permanent changes to benefit cats, dogs, and the people who love them. Pet Friendly Services receives no government funding and relies on donors, grants, fundraising and funds from the Pet Friendly Specialty License Plate. www.PetFriendlyServices.org
Caption: Counties with rescues/shelters receiving PFP or CPP Grants in July