USC, UCLA Make the Big Ten Stretch Sea-to-Shining-Sea, Plus Notes from Kenny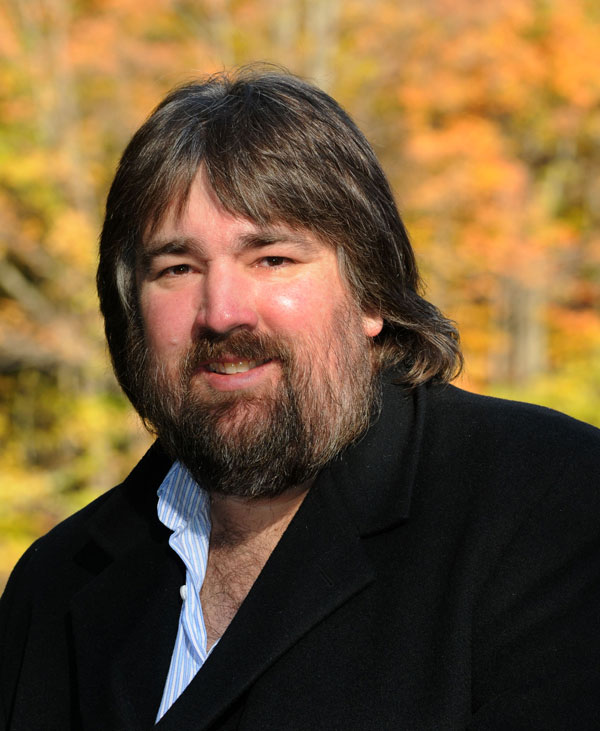 I'm not old enough to remember when the Dodgers left Brooklyn for Los Angeles and the Giants departed to San Francisco from New York's Polo Grounds.
But last week's news that USC and UCLA were leaving the Pac-12 Conference for the Big Ten had to be a shift nearly as seismic in the sports world.
The closest Big Ten rival to the two Los Angeles-based schools is Nebraska, whose Lincoln outpost is nearly 1,500 miles away. That's 19 hours, 25 minutes by car or bus; more than three hours by plane.
The Big Ten now ranges, as the song goes, from sea to shining sea. The most eastern home in commissioner Kevin Warren's league, Rutgers, is 2,791 miles from Los Angeles to New Brunswick, N.J. Or, as Google describes it, a 38-hour trip by car – if traffic is light. Who knew Google had a sense of humor?
One of the first thoughts when the addition of USC and UCLA was announced? Purdue and Indiana have no chance of ever winning a Big Ten football championship again.
But upon reflection, how much of a chance do the Boilermakers and Hoosiers have even without two of the biggest names in college athletics? Purdue's last Big Ten football title came in 2000. Indiana? Try 1967, when I was in first grade at Murdock Elementary in Lafayette.
Even with a favorable division assignment since 2014's switch from the awkward Leaders and Legends to East and West, Purdue has never finished higher than second place thanks to an inability to defeat Wisconsin since 2004. Indiana, aside from the 2020 COVID season, has too many obstacles (Ohio State, Michigan, Michigan State, Penn State) to ever earn the East Division's berth in the Big Ten championship game.
Plus, now that the NCAA has removed the requirement of having divisions in order to schedule a championship game, it's a matter of time – probably 2024 when USC and UCLA officially begin Big Ten play – before the league switches to a 3-6 scheduling format and sends the best two teams by conference record to the final.
The 3-6 format breaks down into three permanent rivals – in Purdue's case probably Indiana, Illinois and Northwestern – and a yearly rotation of six other Big Ten foes. With this setup, in a four-year period every Big Ten school will have home and away games with all of the other league members.
This, of course, assumes the Big Ten (and the SEC) remain at 16 members. As we learned last week, never say never when it comes to conference expansion.
The only game-changing move remaining for the Big Ten is adding Notre Dame. The Fighting Irish have been proudly independent since the days before Knute Rockne. But, the astronomical sums of money being thrown around by Fox, ESPN and other outlets makes Notre Dame's $15 million annual payday from NBC for its home games look like chump change.
More than one media source has reported the Big Ten's newest TV deal could be worth up to $100 million per school annually. Could the Fighting Irish's independence be purchased for that extra $85 million a year?
Let's say Notre Dame joins in 2025, when its NBC contract expires. Seventeen members makes it difficult for football schedule makers. Perhaps adding a traditional Notre Dame rival like Stanford could sweeten the pot for the Fighting Irish. Stanford would also be quite the academic coup.
Let's also use our imagination to figure how this could work in football scheduling. How about four divisions, two with five schools and two with four schools?
Illiana Division: Purdue, Indiana, Notre Dame, Illinois, Northwestern
Buckeye Division: Ohio State, Michigan, Penn State, Rutgers, Maryland
Great Lakes Division: Iowa, Michigan State, Minnesota, Wisconsin
Golden State Division: Nebraska, Stanford, USC, UCLA
The "winners" of each division would meet in the Big Ten semifinals at the Rose Bowl and, if it's ready by then, the new Chicago Bears stadium. The championship game is played at Lucas Oil Stadium in Indianapolis the following week. Think Fox Sports/ESPN/CBS/NBC would want the rights to that setup?
Luckily for Purdue and Indiana, when it comes to men's basketball UCLA isn't your father's Bruins any more. One national championship (1995) since Purdue legend John Wooden retired and that came from a coach (Jim Harrick) who would be fired the next year for NCAA recruiting violations.
Mick Cronin is UCLA's 10th coach since Wooden retired following the 1975 national championship and is the most successful since Harrick with a 51-23 record and one Final Four appearance.
USC, always in UCLA's basketball shadow, has found stability in coach Andy Enfield. After leading Florida Gulf Coast to a historic run in 2013 as the first No. 15 seed to reach the Sweet 16, Enfield has built a consistent winner at USC.
In nine seasons the Trojans have set the school single season wins record (26 in 2016-17 and 2021-22) and have won 160 games the past seven seasons with one Elite Eight appearance.
Noteworthy
First-round draft pick Jaden Ivey is among five former Purdue player participating in the NBA Summer League this month.
Dakota Mathias was the first to make an appearance, scoring 10 points for Memphis in a 103-99 victory against Philadelphia.
Sasha Stefanovic is with San Antonio, Trevion Williams will be suiting up for Boston and Vincent Edwards is on the Knicks' summer roster. …
It's déjà vu again for Purdue men's basketball. Days after being assigned yet another game with Florida State in the ACC/Big Ten Challenge, the Boilermakers drew Marquette for a home matchup in the Gavitt Games.
The Nov. 15 game will be the third Gavitt matchup in a row between the Big Ten and Big East schools. Purdue won in 2017 but lost to Marquette in 2019.
Had the Gavitt schedule makers used any imagination, a Purdue-Seton Hall game would have been a logical choice. Seton Hall first-year coach Shaheen Holloway was the mastermind of St. Peter's Elite Eight run this past March, which included upsets of Kentucky and Purdue.
Indiana will pay a visit to Xavier and Villanova travels to Michigan State on Nov. 18 to cap off an eight-game schedule beginning with Butler at Penn State on Nov. 14.
Kenny Thompson is the former sports editor for the Lafayette Journal & Courier and an award-winning journalist. He has covered Purdue athletics for many years.