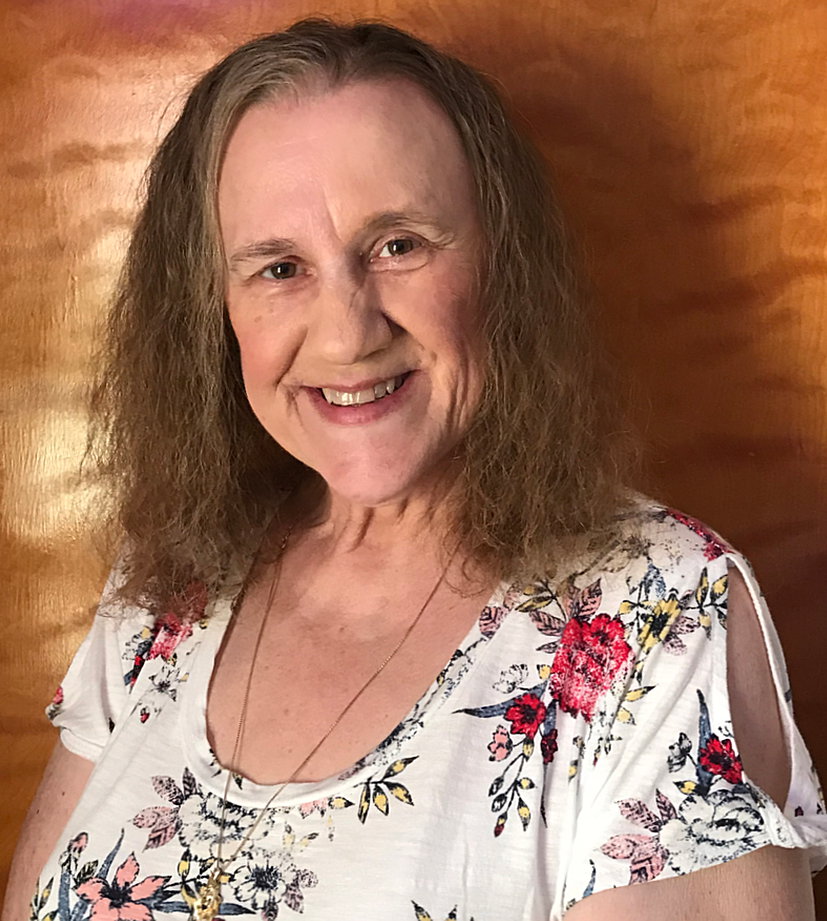 Although Daniel Himes lived to be a fairly good age into his early 80s and his wife was 70, on a whole, the Himes family are not long livers like the Dunbars and Fruits folks in the other Sagas you've hopefully enjoyed.
Today's son of Daniel, David, fits that young age, just 45 years old at his death. Born 23 Feb 1820 (I suspicion 1826) in Botetourt County, Virginia, he died on October 6th in 1865, having lost his dear wife (Mary Jane Brown whom he married in Highland, Ohio 9 Oct 1845) on Jan 16th, 1862, just 39 years old. Briefly, these two and their oldest son were in Marion County, Iowa where David worked his carpentry prowess, but they returned fairly quickly to Montgomery County. They are buried at the old Harshbarger Cemetery, sadly with no stones. How terrible for their children to have lost them both at such a young age. One of their daughter's obituaries noted, "Her parents died many years ago." That was sure right!
Jacob Harshbarger was David's administrator and not long after his death had a notice that on the 18th of November ('65) at David's home near Whitesville, his real estate (Sec 35 Twp 18 N Rg 4 bounded by the Louisville, New Albany and Chicago RR, his saw mill and fixtures), his personal property consisting of an ox, a two-horse wagon, a buggy and harness, some hogs, corn, and household and kitchen furniture plus half of a log wagon and log chains would be sold. David was a master carpenter so assuming he used the wagon and chains to get his wood to cure and I'll bet the furniture being sold was beautifully hand made, as well.
Daniel H. was the oldest of the children of David and Mary Himes, next Sarah E, followed by Joseph B, Susan L. and the youngest Laura. Gpa' Dan took these children into his home having been appointed their legal guardian a couple of months after David's death. Daniel Henry Himes was one amazing man. At age 18, he and three friends left our fair county and headed west to make a good living. Stopping at Douglas County, Kansas, he met and married his beloved wife, Kittie Colyar in 1869. These two parented eleven children, four passing in youth and one daughter, Daisy dying in Memphis, Tennessee at age 21. Perhaps she had her father's wanderlust?
Daniel and family would move about every five years to another place to try their luck there. During this time, he studied to become a doctor and practiced medicine in several places in Arkansas (Eureka and Hot Springs two of those). He was well loved as a doctor but perhaps it was those Indiana farming roots that got him as he applied for a land patent (via the Homestead Act) in the summer of 1907 in Lawton, Oklahoma, gave up medicine and went back to nurturing the land. The six children who grew to adulthood were Charles married Isabelle Frick, became a minister and had one daughter; Laura died in 1946 in Oklahoma and had one son Drexel Wall; Jonathan Colyer who was called Carl born in 1885 Douglas Co KS died 1967 Oklahoma City – he and wife Flossie had at least one daughter, Carlene (love the name); Ida May born 1887 Douglas Co KS died 1954 in Oklahoma City married #1 Hubbard Bailey and were parents of Guy and Bonnie; David Henry moved to Hollywood, California married there but don't believe had children. Clarence Leroy was born in Eureka Springs, Arkansas 3 Oct 1893 and I assume died during the flu epidemic on 8 Oct 1918 – don't believe he was married or had children but he was in the 139th Field Artillery, passing away in Camp Upton NY.
Sarah Ellen born 8 March 1852 was the second child of David Himes and at age 26 was a servant in James and Elizabeth Taylor's household in the Scott Township, 1880 census. At age 41 she married William Mallett in October of 1893 and they lived in Vermilion County, Illinois for over three decades where he farmed. She returned to Ladoga after his death and died there 13 May in 1924. She had no children.
Next was Joseph Benson Himes, (probably named for his uncle, Senaca Benson) born 2 July 1854 and passed away in Henry County, Indiana Jan 14, 1936. He married Susan Kaub and they were parents of five children: Austin Benson who was born when they went out to visit in Kansas. Austin ran a grocery in New Castle. Grace married Horace Burroughs who worked in furniture stores in the Indy area and they were parents of Fayette, Mary and Dorothy. Homer had a nifty job as an ice cream dealer. Zazell never married, did stenography work and died at age 43 of pneumonia. Paul Raleigh was a cabinet maker and passed away as probably the oldest Himes at least in this series so far (94).
Susan L. Himes is my failure. Know she was one of their children as she is three years old in the 1860 census with them. She is one of the ones her grandfather had custody of after David passed away. Don't have her past that in 1866. Anyone knows, send her my way!
Laura A. Himes was born 20 May 1858 and passed away in Noblesville 17 Oct 1914 (at her home, 296 S. 11th St) where she had not lived too long with her husband, Reese Nicholson (born in MoCo son of David and Elizabeth Fleenor). They had three children, Bellzora; Gerald and Edna and lost two others. "Zora" was a dressmaker and a sales lady in dress work; David "Gerald" was a house painter (described as tall, medium built with blue eyes and black hair), moved to California where he passed away (never married). Their other daughter, Edna Amanda married Charles Merchant, an iron worker and they had two children, Keith and Hazel. Reese Nicholson lived with them for several years after the death of Laura. Keith had an interesting job in Oakhurst, California (Bendix Aviation seaplane equipment inspector).
Thus, you have the continuing Saga of the Himes family with David, son of Daniel, who didn't live long but had his family go forth and prosper, tallying several to spread the name and fame of the Himes!
Karen Zach is the editor of Montgomery Memories, our monthly magazine all about Montgomery County. Her column, Around the County, appears each Thursday in The Paper of Montgomery County. You can reach her at [email protected]