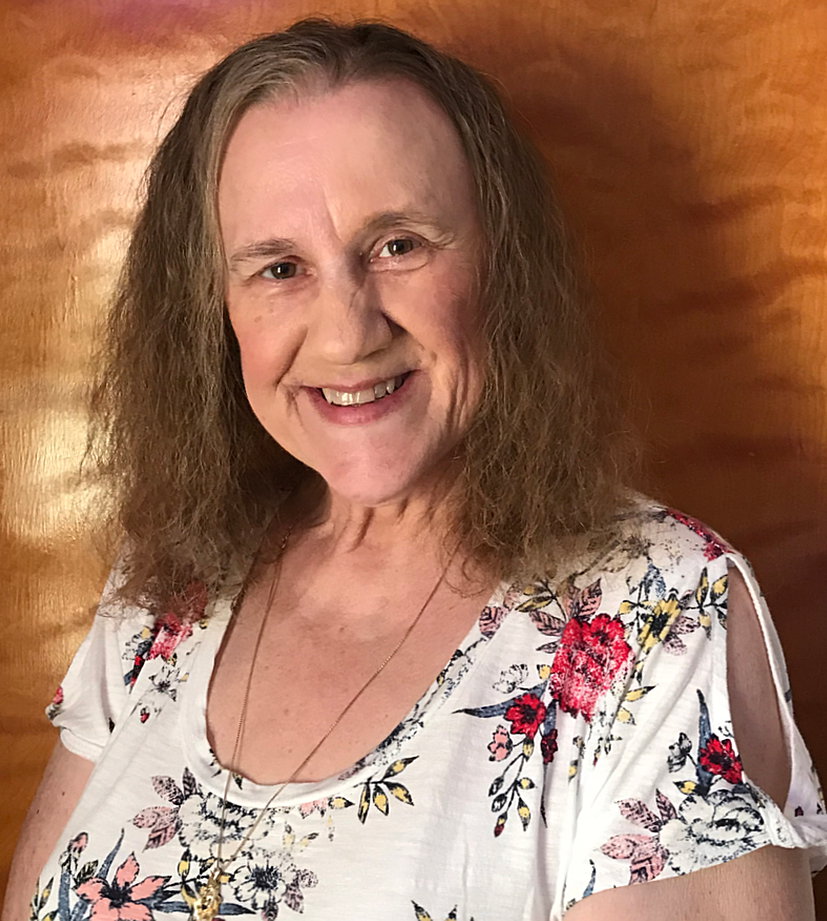 Susanna Himes, first daughter, third child of Daniel and Mary "Polly" Wrightsman Himes was born in Virginia (Botetourt County likely) in December (10th) of 1821 and passed away October 22nd in 1911 at Ladoga just shy of 90. Her death occurred after about two weeks of acute diarrhea as well as arteriosclerosis, the latter quite common in the family.
Not long before Susanna's family's move to the Ladoga area of Montgomery County, she married Senaca Benson on December 8th in 1842 at Highland, Ohio. They were in Clark Township in 1850 where he farmed and owned $5,000 worth of property (I noted that after he passed away at age 57 August 14, 1862, she did very well managing that household). Their children in 1850 were three (Mary, Mahala and Sophie) and before his death they added Seth, William, Martha and Rutha. After Senaca's death, the children all lived with her in the 1860 and 1870 census, daughter Rutha J. passing at age 17 just a couple months after that census was taken. Then Susanna married William Swindler 17 January 1873, he passing away about 20 years later, having been three times married and father to several grown children but none with Susanna. She is buried in Ladoga as a Swindler (picture from FindAGrave – photo by R&S Fine, some great workers on that site – thanks so much).
The oldest Benson child was Mary Elizabeth who on Valentine's Day (1865) married Thomas Alan Rains in Montgomery County. Tom had been in the Civil War and I loved two of their girls names (you'll probably recognize the CW connections – lol). Emma Forest (married James Franklin Ferguson and had three children, Elsie, Ansel and Lucille); Ida May (marr Cass Smith one daughter Letha); Nora Ulysses (marr Rev. Samuel G. Smith and produced Beulah, Hazel, Ruth, Glenn, Eva, Ernest, Jay); Sarah Ann (marr Scott Johnson with these children: Chester, Janet, Hobert, James H, Owen and Mary); and finally that fellow Arthur W. who was born 6 Dec 1879 and lived his whole life here, marrying Fredonia Mercer and they were parents of Delta, Dorothy, Russell Mercer and Mary Helen. Arthur passed away in Crawfordsville 14 Aug 1958.
Mahala's birth occurred in Clark Township two days before Christmas in 1845. She lived most of her life in that area, passing away at 75 on October 11, 1921 and is buried at Ladoga. She passed from acute colitis and arteriosclerosis. She married Jonas Thomas Gish. Jonas fought in Co I Virginia Regiment, Confederate Army, farmed in Scott Township and is buried in the Ladoga cemetery with Mahala. They were parents of two sons (Charles and Meade) and briefly lived in Douglas County, Illinois. Charles was a laborer at various jobs and lived a fairly long life, just past his 77th birthday but died (Oct 5, 1945) a tough way with a tumor completely filling his right chest, along with Bright's disease. In the summer of 1899, his father built a large addition on to their home at "Civil Corner" for Charlie. Married for quite a number of years, I don't believe Charlie had children. Meade married Maude Byers and in their wedding announcement it noted that he needed "congratulated on having won the heart of this worthy young lady." They moved to Darlington where he farmed. Meade and Maude had no children, either and Meade lived with brother Charles after she passed away.
Sophia (born 30 Oct 1847) married J. Charles Call in MoCo on the second day of 1873. Charlie was sick for some time and sold their farm just a week before he died. They are buried in Vermilion County, Illinois where their son Bert lived. She died several years later, 16 April 1934 again of arteriosclerosis and having been an invalid for quite some time at age 86 and a half. Their daughter, Lula's first marriage was to Arthur Cunningham and with his passing she married his cousin, Clay Cunningham. Believe they were divorced and she married Arthur Sutherlin in 1919, she being 14 years older than he. Having lived most of her life in Greencastle, she passed away at the Ruark Nursing Home in Fillmore at age 81, without children, or at least I found none. Son Bert Call had two years of college and his wife, Grace one. They were both bank cashiers for many years in Alvin, Illinois, having one son, Merner Bert Call (with two children and eleven grandchildren at his death).
Seth was born about 1856 and went to Montgomery County, Kansas dying there young on 12 June 1883 in Elk City. He had married Kate Wright and sadly, they had one daughter, Lena who died at birth.
William L. went venturing to Ventura (California) where he lived for at least 30 years. Having married Samantha White two days after Valentine's Day in 1873 by Elder Joel Ridge of Ladoga, she passed away 29 March 1897 and is buried in Pomona Valley, LA. William and one of his daughters, Hilda ran a small boarding house after Samantha's death then she married N. Herman Williams in the auto business – they had two children, Herman and Maxine. His daughter, Beulah marr William B. Hennessey (three sons, Harold, Howard, Clarence) and her census records noted that she was born in Colorado. William also had a son Homer, born in Colorado, as well; thus the family dwelled there at least a few years. An electrician, he was married and had at least a son William and daughter Dorothy. Samantha has a nice stone but it doesn't seem William has one passing on the first day of December in 1932.
Perhaps the most interesting of the Benson children was Martha (Mattie J) born in March 1845, married Will Burgess in Oct 1876 by Elder Joel Ridge (Ladoga). This couple moved to Chicago where Will worked as a meat packer. They had two daughters, Queen Anne and Forrest, QA never marrying worked as a stenographer, later a private nurse when she returned back to our area. Her sister Forrest married Edward Harrigan later in life and lived in Wisconsin. Both girls had some college time. Mattie was a deep Christian Science practitioner for 40 of her 82 years, working very hard at that belief while in Chicago. She passed away in early March, 1940 at her home in Chicago and is buried with Will in Ladoga. Mattie's youngest child was Harold Omer Burgess who was born the last day of March 1885 and passed at age 55 in Indianapolis. He was a teacher at CHS. Could be wrong but don't believe there were any grandchildren here.
Thus, Susan tallied 7 children and 15 grands for the Himes saga. Some ventured. Some remained, some came back again, but her family concludes Himes Saga #3.
Karen Zach is the editor of Montgomery Memories, our monthly magazine all about Montgomery County. Her column, Around the County, appears each Thursday in The Paper of Montgomery County. You can reach her at [email protected].