Butch Takes A Trip To The Elevator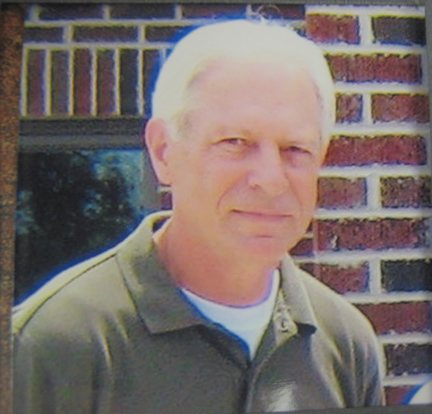 Harvest season is coming to a close. The farmers had good weather this fall, with very little rain, and many were able to pick corn or combine beans every day. After our fields were cleared, I decided to fire up my 1951 Farmall H tractor, hitch up the old John Deere spreader, and haul some horse manure out to the fields. The tractor had been sitting in my shed for a year. I opened up the gas line, sprayed two shots of ether into the air chamber, crossed my fingers, set the choke, said a silent prayer, and pushed the starter button. The engine groaned, hesitated, coughed . . . and then BINGO . . . it started . . . amazing! Three hours later, after shoveling, hauling, and spreading eight heaping loads, I was done. My son had offered to load the manure with his small John Deere tractor, but I always like to do it by hand . . . keeps me in shape . . . and I feel like a teenager again, when I used to help Dad.
When I'm on that old tractor or see the local farmers with their gigantic tractors and combines, I think about how much farming has changed since the 1950s and '60s. Dad had a two-row picker which was mounted to his Farmall M tractor, which also pulled a wagon behind it where the ear corn ended up. Near our barn, the wagon was unloaded into an open chain-driven elevator, driven by a PTO from a little Ford 8N tractor, which carried it to the opening in the top of an open-air steel grated crib. As the corn piled up near the top, I had to climb into that hole and scatter the corn to the sides with my feet so the crib could hold more.
Dad raised hogs and chickens, along with a few other farm animals from time to time, so every so often it was time to load up corn to take to the Darlington elevator and have it ground into feed. Dad backed up the '52 Dodge truck, handed my brother and me a couple of scoop shovels, and we went at it. Occasionally we got into a nest of rats, which took off in all directions and between our legs. Loading the truck took about a half hour, and we were both soaked with sweat by then, so Dad let us ride on top of the truckload of corn to cool off, as he lit up a Chesterfield cigarette and headed down County Road 400 North to town.
Harry Yount owned the elevator at that time, and both of his sons, George and Allen, worked there. I also remember Jim Endicott, Wilbert Renick, Gordon Day, and Joe Parks as employees. Dad pulled the Dodge inside until the front wheels stopped on a lift, which raised the front end up so the corn would fall out and into the dump bin. When I was about 4 years old, I accidentally fell into that dump hole when the augers were running. Allen Yount happened to see me fall in, ran over there, and hit the emergency stop switch . . . Thank God!
As the corn was being ground into feed, the three of us headed to the office, where Dad checked his account, and my brother and I bummed a couple of dimes for two bottles of Nehi soda pop. If we were lucky, he also gave each of us a nickel for the Spanish peanut vending machine. Dad caught up on the local news with the other farmers, and in a few minutes, it was time to back the truck up to the loading door, where the burlap bags of feed, tied at the top with twine, were ready and waiting. The smell of freshly ground feed is something I will always remember!
Driving back down Main street, Dad would often stop at the drug store or pool room to buy a pack of cigarettes . . . so then it was definitely time to beg for another nickel . . . to purchase a pack of Topps baseball cards. I just knew I was going to get a Mickey Mantle card . . . No, not this time either . . . well, maybe on our next trip . . . The elevator is no longer there, but my memories will always remain.
John "Butch" Dale is a retired teacher and County Sheriff. He has also been the librarian at Darlington the past 32 years, and is a well-known artist and author of local history.