Frances Wooden Park: Another Reason To Love Calling Crawfordsville Home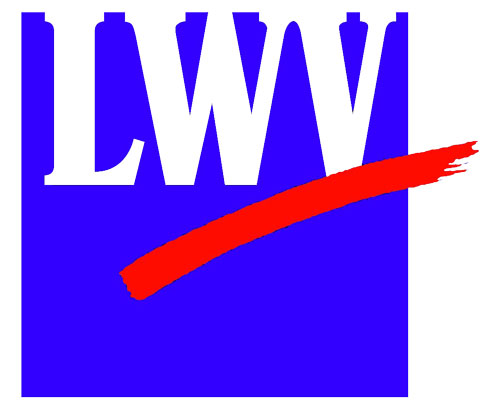 With the election behind us, let's take a cleansing community breath and celebrate Crawfordsville parks, especially the swanky update slated for Francis Wooden Park. After an anonymous donor infused new life into the Kathy Steele Park on West Main, the donor said, "Let's do this again." For Mayor Todd Barton, Frances Wooden Park was on deck. A community meeting in October allowed for input on the installations and the historic markers that honor the hallowed history of the space next to Bethel AME, a stop on the Underground Railroad.
The place is storied from the 175-plus year history of Speed Cabin and Bethel AME to the park's namesake. In July, Bethel AME celebrated its 175th year, and its history is one of Crawfordsville's gems, worth treasuring. Originally far smaller than today's modest building, the sanctuary of Bethel AME is the "new" portion of the building. The original architecture included a cellar to which African Americans who escaped slavery would race, after having slipped off the trains into town and having crept through an underground tunnel. The Speed cabin, named for John Speed who aided the network of safe spaces for freedom seekers, sat next to the property for years. While Indiana never legalized slavery, escapees could still be pursued, captured and returned to enslavers. Sadly, after the Civil War, Indiana reacted poorly to Emancipation. The presence of the KKK proliferated. After Illinois, it became the second most common state for Sundown Towns and communities. While Indiana had more than 300 such towns, Crawfordsville never passed laws or hung signs, though businesses refused to serve black Americans over the years. Crawfordsville's Lincoln School moved from the current site of Valentino's restaurant to the site of Lincoln Park, and there African-American children in grades K-8 attended school. Schools in town were not fully integrated until 1968. Among the young children who attended the Lincoln School was a hidden hero of this city: Frances Wooden.
At the recent Frances Wooden Park planning meeting, Vicke Swisher Hudson raised her hand and asked if the park's new play installations would be (dis)ability friendly.
"Because Frances Wooden suffered from polio and was disabled," Swisher-Hudson added. Wooden's polio significantly affected her ability to walk. She grew up near the second Lincoln school, which was close to the Midstates Wire and the California Pellet Mill. Wooden's father worked at Midstates Wire Mill before the Depression but the manufacturer's fumes harmed his health. He worked as a custodian at the Strand Theater, which later collapsed.
After surviving polio, Wooden had to walk with a crutch, but she was a spitfire who used to steal tomatoes with her siblings from a neighbor's yard. She once said she hoped to catch mumps from her brother Elijah. She didn't but he died from the disease. The sparing of her life benefited us all.
Frances was an industrious and conscientious child. She had many jobs to help the household. She picked greens, collected fishing worms and still prioritized her education, a value instilled by her mother. Like all black and "mulatto" students, she had to attend the segregated Lincoln School through the eighth grade. In high school, when students integrated, Wooden struggled to navigate the highly waxed floors at the old Crawfordsville High School. She was resilient and active in high school. Wooden joined the Sunshine Club and chorus.
She loved music and her faith in God, which she shared with all people that she met. Practicing what she preached, she read her Bible daily. Her favorite Bible passage was Matthew 19:14: "Let the children come to me, do not hinder them; for to them belongs to the kingdom of God." In the 1935 Crawfordsville High School yearbook, her senior quote was "great works are performed by perseverance." She and the only other two black students in Crawfordsville High School – Oleatha Shenall and Edna Burnside – had to draw from that promise of strength and perseverance. For Wooden, who walked to school daily and had to walk on the top of her polio-stricken foot, where the shoelaces are, the effort spoke to her character.
"My foot turned clear over. I had to have a pair of shoes every other week. That's expensive, even if they were cheap shoes," she recalled. Nevertheless, she persisted.
Wooden hoped to attend Purdue to become a dietitian but she never did leave. Her entire life is a real-life edition of the legendary George Bailey from "It's a Wonderful Life." Instead of fulfilling her personal ambitions, she transformed Crawfordsville by working with our youth teaching art and creativity at the rec center and local schools. When the mayor recognized her in 1985, she said, "maybe I could make this wheelchair dance." She died in 1987 after years of serving children and maintaining park services. Governor of Indiana Robert Orr honored her after her death.
No wonder Swisher-Hudson asked if the park named for this hometown heroine would accommodate all children, regardless of ability.
The park is months out from renovation, but soon it will be a gathering place for Crawfordsvillians and while anyone who visits can enjoy the park, they might also worship with the small but valuable community at Bethel AME.
The League of Women Voters is a nonpartisan, multi-issue political organization which encourages informed and active participation in government. For information about the League, visit the website www.lwvmontcoin.org; or, visit the League of Women Voters of Montgomery County, Indiana Facebook page.