Kenny Talks Start of Hoops, End of Football for Boilermakers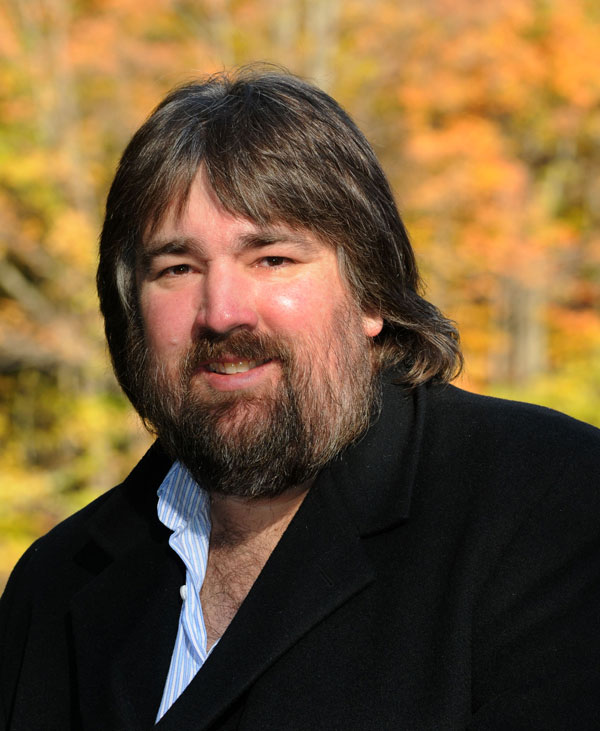 Purdue guard Braden Smith earned the first of what could be several Big Ten Freshman of the Week honors Monday for his role in the 75-70 victory against Marquette in the Gavitt Games.
The Westfield graduate and reigning Indiana Mr. Basketball scored a co-team-high 20 points to go with three assists and two rebounds. Smith was 6 of 8 shooting from the field, including 3 of 4 from 3-point range, and 5 of 6 at the free throw line.
More notably, he was turnover-free for the final 38 minutes. Smith put up 15 points in the second half, nine coming in the final five minutes during Purdue's rally.
Surprisingly, no Purdue basketball player has ever won Big Ten Freshman of the Year, an award launched in 1986. Indiana had four of the first six winners, Dean Garrett (1987), Jay Edwards (1988), Eric Anderson (1989) and Damon Bailey (1991).
The Hoosiers have had 10 Big Ten Freshmen of the Year with A.J. Guyton (1997), Jared Jeffries (2001), D.J. White (2005), Eric Gordon (2008), Cody Zeller (2012) and Noah Vonleh (2014) also winning the award.
Purdue (3-0) entering Thursday night's game against West Virginia in the Phil Knight Legacy, was ranked 24th in this week's Associated Press poll.
Laying the foundation
One reason Purdue football is in position to win a share of the Big Ten West Division championship is the impact of its 26th ranked recruiting class in the 247 Sports composite ratings for 2019.
While the top two members of that class – defensive end George Karlaftis and wide receiver David Bell – are cashing NFL paychecks this season, this was more than a two-person class for coach Jeff Brohm and his staff.
Linebacker/safety Jalen Graham is probably the mostly likely senior to be drafted from this class. Graham is Purdue's second-leading tackler this season with 40 despite missing four games with an injury.
Offensive guard Spencer Holstege is a three-year starter who has another season of eligibility. Fellow lineman Cam Craig had his 2022 season ended prematurely by injuries but was regarded as one of Purdue's best.
Another three-year starter is safety Cam Allen, the No. 3 tackler with 38 stops to go along with three interceptions. Redshirt junior linebacker Jacob Walhberg is sixth with 28 tackles and an interception. Both have eligibility remaining.
Redshirt junior wide receiver T.J. Sheffield has 33 receptions for 351 yards and three touchdowns as the No. 3 option for quarterback Aidan O'Connell. Running back King Doerue had been a three-year starter before an injury kept him on the sidelines for much of 2022. Doerue has his COVID year of eligibility available.
Another promising player, tight end Garrett Miller, was lost for the season with a torn ACL. He's expected back in 2023.
Of the 25 players Purdue lists as seniors on its roster, seven sixth- or seventh-year players will have exhausted their eligibility following the bowl game: quarterbacks O'Connell and Austin Burton, wide receiver Charlie Jones, linebackers Kieren Douglas and Semisi Fakasiieiki, defensive tackle D.J. Washington and long snapper Nick Zecchino.
Purdue's best bets for selection in the NFL Draft – Graham, cornerback Cory Trice and tight end Payne Durham – will probably pass on their extra year of eligibility due to COVID.
Starting cornerback Reese Taylor, kicker Mitchell Fineran and defensive end Scotty Humpich are using their extra COVID year in 2022 and will be moving on.
Six starters are among the Boilermakers who could use their COVID year in 2023: Allen, wide receiver Tyrone Tracy, tackle Eric Miller, defensive tackles Branson Deen and Lawrence Johnson and defensive end Jack Sullivan.
Key regulars who also have that COVID year include cornerback Jamari Brown, injured wide receiver Broc Thompson, safety Bryce Hampton and offensive linemen Sinone Finau and Daniel Johnson.
Title implications
Purdue and Indiana's season finale for the Old Oaken Bucket has seldom meant more than bragging rights for a year. This year it could also mean a share of the Boilermakers' first Big Ten West Division championship.
The Hoosiers have just two Big Ten Conference championships in their history. Both times those seasons have ended with victories against the Boilermakers. In 1945, IU wrapped up a 5-0-1 conference slate with a 26-0 victory against Purdue in Bloomington. That victory led university president Herman B. Wells to call off classes on Monday.
Indiana's lone Rose Bowl appearance came in 1967 after earning a tie with Purdue and Minnesota by defeating the Boilermakers 19-14 in Bloomington.
The Boilermakers have eight Big Ten championships but the first chance Indiana had to play spoiler was 1929. Purdue came to Bloomington with a 7-0 record and left with a 32-0 victory and its second league title.
Indiana was but a speed bump to Purdue's 1931 and 1932 championship seasons, losing 19-0 in Bloomington and 25-7 in West Lafayette.
The Hoosiers provided one of the few challenges to the 1943 undefeated Boilermakers. The lone touchdown came in the first quarter on a Sam Vacanti pass to Frank Bauman. A goal line stand in the final minute preserved the 7-0 victory.
Purdue had a shot at its first Rose Bowl appearance in 1952 but needed a victory against Indiana to secure a tie with Wisconsin. The Hoosiers led 16-14 but Dale Samuels led a 66-yard scoring drive in the fourth quarter, ending with Rex Brock's 24-yard touchdown run with 4:22 to play.
The championship was Purdue's but not the Rose Bowl. Wisconsin won the secret vote of the league's athletic directors. However, the Badgers went on to suffer the Big Ten's first Rose Bowl loss, 7-0 to USC.
It was 14 years before Purdue had another shot at the Rose Bowl, and it punched the ticket to Pasadena with a 51-6 victory over Indiana at Ross-Ade Stadium. A 34-point second quarter left no doubt about the outcome.
After the Hoosiers' 1967 Rose Bowl trip, the era of "the Big Two and the Little Eight" began. Purdue had a few brushes with cracking the Michigan-Ohio State dynasty (1969, 1972, 1978, 1979, 1980, 1984) before breaking through in 2000 with Drew Brees quarterbacking the Boilermakers back to Pasadena.
A sold-out Ross-Ade Stadium celebrated the 41-13 victory against Indiana that clinched a share of the Big Ten title.
Purdue will know by Saturday's 3:30 game time if it has a chance to be cannon fodder for Michigan or Ohio State in the Big Ten Championship game. A victory by Iowa at home on Friday against Nebraska sends the Hawkeyes to Indianapolis.
Kenny Thompson is the former sports editor for the Lafayette Journal & Courier and an award-winning journalist. He has covered Purdue athletics for many years.