Slim Gives Butch His First Haircut and a Surprise!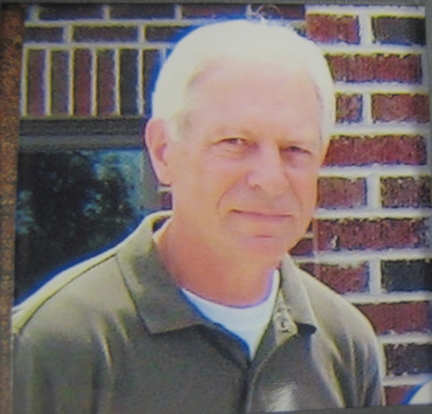 Back in the "old days" (yes I am talking pre-1970), it was common for little kids to have a "homemade" haircut. My Mom and Dad cut my hair until I was four years old. No need to spend a dollar at the local barbershop when my folks could do the job. However, when they started taking me to the Methodist church Sunday school that year…keeping their fingers crossed that a little religion might curb my ornery ways, I guess they decided that maybe a professional should get me all slickered up for my Sunday school teacher, Mary Hampton…and God's approval. "Blessed be those that look well-groomed."
So one summer afternoon, I accompanied Dad to Darlington to visit the pool room, owned by Damon "Skeet" Wray. Yes, it was a pool hall and cigar store, but it had also served as barbershop for many years. At one time, there were three barbers…Skeet, along with Glen "Bub" Carson, and Emil "Slim" Greve. By 1953, Slim was the only barber still working there. I was a little apprehensive as I stepped up on the foot rest of what seemed like a gigantic chair. Slim placed a board across the arms of the chair for me to sit on, so he wouldn't have to bend over. Dad sat down in one of the waiting chairs and lit a Chesterfield cigarette as Slim buttoned a cloth cape around my neck. I was calm…until I heard him switch on the electric clippers. "If you're good and hold still while I am cutting your hair, I have a surprise for you," Slim promised.
My folks had never used electric clippers, so I jerked around a bit, but Slim held me steady with his other hand as he glided those clippers all over my noggin, all the while talking to Dad about the upcoming basketball season. You see, Slim was related to all of those Greve boys…Ray, Keith, and Bill…who were stars on those great Waveland High School teams. Well, in a few minutes it was over. He removed the protective cloth, dusted off my neck with his little brush, and helped me down…looking over at Dad, "No charge for his first haircut, and he gets a free cone!" Skeet's store had lots of different items for sale, and near the front counter, next to the cigar display case, was a chest freezer containing three large cartons of Glover's ice cream. Believe it or not, I had never had an ice cream cone, and when I took that first lick…well, that started a lifelong passion.
I continued going to Slim's, who later on started his own shop next to Alvie Warren's hardware, once a month from then on, except for one time when he was away on vacation. Dad gave me a dollar and told me to walk across the street to Oscar Endicott's barbershop, as he headed to the restaurant to have a cup of coffee. Oscar asked me how I wanted my hair cut, and I replied, "Just the usual." I guess he didn't know what the "usual" was, because when he was done and I looked in the mirror, he had given me a "buzz cut." Oh God, no! I was not a happy camper! And to make matters worse, the next week school photos were scheduled. He was a friendly fellow, but I never had Oscar cut my hair again.
As I grew older, hairstyles changed. I had fairly short hair through 5th grade, but in the 6th grade, I requested a haircut just like Wally Cleaver donned in "Leave It To Beaver," and Slim delivered! He even used "Butch Wax" to keep every hair in place. By that time, the price of a haircut had increased to $1.25. I always looked forward to visting Slim's barbershop, and sometimes I stopped in just to loaf. There were always the "regulars" there…John Lynch, John Thompson, and Hal Royer, along with other men who sat and discussed anything and everything. Whoever claimed that women gossip more than men…well, they are sadly mistaken! In the front window Slim always kept a wide variety of comic books to keep kids entertained while they were waiting. And EVERY time I visited, Slim would smile and tell everyone that he had given me my first ice cream cone! "You should have seen how big Butch's eyes got when he took that first lick!"
Slim retired in the late 1960s. Dad bought some electric clippers and started cutting my hair again. There were a couple of barbers that took over after Slim retired, but they didn't stay long. I bought all of the comic books that were remaining, along with four of the customer chairs. In the late 1970s, Oscar closed his shop, and I purchased his barber chair. I have all of these items on display in our little museum here at the library. Sometimes I sit in that old barber chair and think of those days…and remember my first haircut, Oscar's buzz cut, and my Wally Cleaver haircut!
John "Butch" Dale is a retired teacher and County Sheriff. He has also been the librarian at Darlington the past 32 years, and is a well-known artist and author of local history.