Kenny Previews the Boilermaker's Chances Against Michigan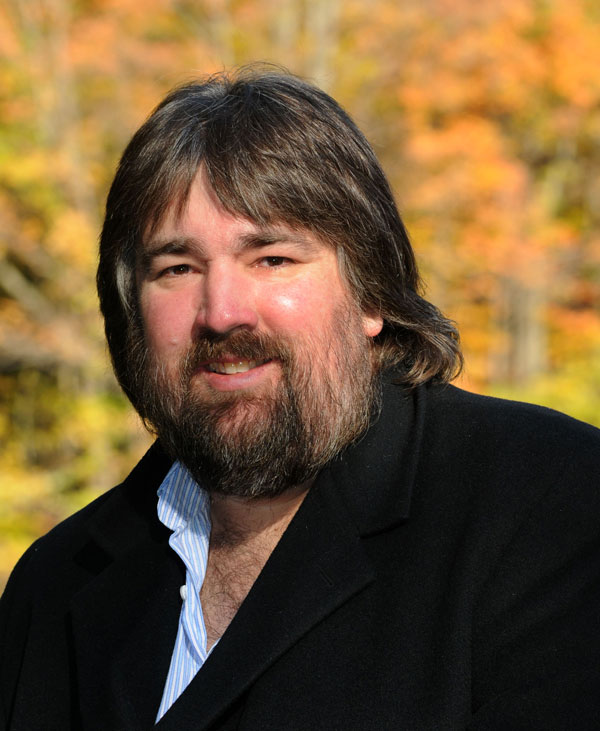 History says Purdue will not come close to upsetting No. 2 Michigan on Saturday night at the Big Ten Championship Game.
Since the Big Ten went to the East-West divisional format in 2014, the East winners are 8-0 with an average margin of victory of 35-15.
As noted Saturday night by Gerry DiNardo on the Big Ten Network, Purdue is the first primarily passing team to represent the West. Wisconsin (0-4), Iowa (0-2) and Northwestern (0-2) were closer to Woody Hayes' three yards and a cloud of dust offenses than a modern attack.
Maybe having the Big Ten's No. 1 rated quarterback, Aiden O'Connell, and wide receiver, Charlie Jones, will give Purdue a puncher's chance at Lucas Oil Stadium in Indianapolis. O'Connell has thrown for 3,124 yards and 22 touchdowns. Jones has 97 receptions for 1,199 yards and 12 scores.
Having one of the Big Ten's best running backs, walk-on redshirt freshman Devin Mockobee, gives coach Jeff Brohm more options. Mockobee was chosen Big Ten Freshman of the Week on Monday after rushing for 99 yards and a touchdown against Indiana in a 30-16 victory at Bloomington.
It's pretty amazing that despite my forecasting Purdue to win the West before the season, they did so with little talent. That's the impression given here after this week's All-Big Ten teams were announced.
Jones was the Boilermakers' only first-team selection. O'Connell and Payne Durham the only second-team picks. No third team berths from the league coaches and just a handful of honorable mention selections.
In a mild surprise, neither Jones nor Durham were selected the Big Ten's best wide receiver and tight end, respectively. Ohio State's Marvin Harrison Jr. got the nod over Jones. Harrison had 27 fewer receptions (97-72), slightly fewer yards (1,199-1,157) and the same total of touchdown catches (12). One plays for a nationally recognized football power. The other plays at Purdue.
More baffling is how Iowa's Sam LaPorta was chosen over Durham. How is it possible for someone from the 13th-ranked Big Ten school in total offense gets the nod over the second-leading receiver for the Big Ten's fourth-ranked offense?
Compare these statistics. Durham 54 receptions, 550 yards, 8 TDs. LaPorta 53 receptions, 601 yards, 1 TD. Take LaPorta away from Iowa and guess what, the Hawkeyes only score 15 offensive touchdowns in 12 games this season. Durham has been far more valuable this season.
Perhaps the snubs by the coaches and media will be inspiration Saturday night.
At stake for the Boilermakers is a third trip to the Rose Bowl, granted to the winner of the Big Ten Championship Game unless that school is selected to the College Football Playoff. A Michigan victory would lock up one of the four playoff berths at 13-0. In that scenario, the Rose Bowl would likely choose the next Big Ten team in the College Football Playoff rankings. That would likely be Ohio State barring TCU or Southern Cal upsets this weekend that would put the Buckeyes back in the Playoff.
Here's a breakdown of the eight previous West champions and their bowl destinations after losing in the title game.
2014 Wisconsin: After losing 59-0 to No. 6 Ohio State, the Badgers topped LSU 34-31 in overtime at the Outback Bowl.
2015 Iowa: Lost the closest Big Ten final to Michigan State, 16-13. The Hawkeyes got the Rose Bowl berth but were dominated by Stanford 45-16.
2016 Wisconsin: Outscored 38-31 by Penn State, the Badgers prevailed 24-16 in the Cotton Bowl against Western Michigan.
2017 Wisconsin: Another close loss by the Badgers, 27-21, to Ohio State earned them a trip to the Orange Bowl. Wisconsin topped the host Miami Hurricanes 34-24.
2018 Northwestern: A 45-24 loss to Ohio State in the title game sent the Wildcats to the Holiday Bowl against Pac-12 runner-up Utah. The 31-20 victory gave Northwestern its first three-game winning streak in the postseason.
2019 Wisconsin: Top-ranked Ohio State again was too much for the Badgers, 34-21. This time there was no consolation prize thanks to a 28-27 loss to Oregon in the Rose Bowl.
2020 Northwestern: The Wildcats followed a competitive (22-10) loss to Ohio State by winning the Citrus Bowl 35-19 against Auburn.
2021 Iowa: The Hawkeyes were run over by No. 2 Michigan 42-3. A tougher loss to swallow followed in the Citrus Bowl, where Kentucky scored the game-winning touchdown with 1:47 to play for a 20-17 triumph.
Legacy champions
A great weekend for Purdue's top two sports teams concluded Sunday afternoon with a dominating 75-56 victory by Matt Painter's Boilermaker basketball team over No. 8 Duke in the championship of the Phil Knight Legacy in Portland, Ore.
Purdue became the second team ever and the first since the 1968 UCLA national champions to win back-to-back neutral-site games by 18 or more points against top-10 ranked teams.
Until Sunday, the Boilermakers had never beaten two Top 10-ranked non-conference rivals in consecutive games.
The fifth double-double of the season by tournament MVP Zach Edey (21 points, 12 rebounds) was supported by freshman guard Fletcher Loyer's 18 points and Caleb Furst's 11 points and 10 rebounds. Westfield's Braden Smith pulled down eight rebounds and made three steals to go with four points.
Junior guard Ethan Morton joined Edey on the all-tournament team. Morton was recognized for an incredible 19 to 1 assist-to-turnover ratio in the three games. He averaged 4.7 points, 4.0 rebounds and 1.7 steals in the tournament.
More honors came Monday when Edey was selected Big Ten Player of the Week and Loyer earned Big Ten Freshman of the Week honors.
ESPN.com writer Jeff Borzello called Edey "the most dominant presence in college basketball right now" in an article in which Borzello ranked Purdue No. 1 in the country. "Painter has found the perfect combination of players to surround Edey with: four guys who can pass, make 3s and give him room to operate."
Andy Katz, a Big Ten Network contributor, also ranked Purdue No. 1 in his weekly rankings for ncaa.com. "They are playing the best basketball in the country right now," Katz wrote. "Deal with it."
The Boilermakers leaped from 24th to fifth Monday in The Associated Press poll, the first time since the Troy Lewis-Todd Mitchell-Everette Stephens teams in 1986-87 and 1987-88 that Purdue has been ranked in the top five in consecutive seasons.
However, there's this sense that this group won't let rankings go to their collective heads unlike last season.
This Purdue team doesn't have an NBA lottery pick talent like Jaden Ivey, but this year's Boilermakers are more defensive-minded. Purdue held Duke, which missed its final 13 shots, to 36 percent field goal shooting two days after limiting Gonzaga to 40 percent from the field. West Virginia's 41.3 field goal percentage is the highest against Purdue this season.
Brandon Smith's leadership and hustle also appear to have rubbed off on his teammates. The freshman from Westfield came up big against Gonzaga with 14 points, a career-high seven assists and five rebounds.
Even more surprising than the victories in Portland over West Virginia, No. 6 Gonzaga and Duke? This success is coming with just one senior on the roster, transfer guard David Jenkins Jr.
Hall of Fame election
Two former Purdue standouts and one of the best scorers in Indiana University history are part of the Indiana Basketball Hall of Fame's Class of 2023.
The late Henry Ebershoff starred at Lafayette Central Catholic before enrolling at Purdue in the fall of 1963. Ebershoff still owns the Purdue record for single-season free throw shooting percentage (.907 on 88 of 97 attempts) set in 1966. He averaged 15 points and 4.6 assists for head coach George King as a senior in 1967, earning second-team All-Big Ten honors.
Drake Morris was a starting forward on Purdue's most recent NCAA Final Four team in 1980. He was the Indiana Mr. Basketball runner-up in 1977 and a McDonald's All-American out of East Chicago Washington. Morris earned first-team All-Big Ten honors in 1981 and scored 1,250 career points.
Brian Evans scored 1,701 career points at Indiana after graduating from Terre Haute South, where he earned first-team All-State honors and an Indiana All-Star berth. Evans was a first-round draft pick of the Orlando Magic in 1996.
Shelbyville graduate Ken Gunning, who played three seasons at Indiana in the 1930s, was also elected in a class that features James Blackmon of Marion, Eric Montross of Lawrence North and former Butler coach Brad Stevens. The induction ceremony will be March 22, 2023, at the Primo Banquet Hall in Indianapolis.
Noteworthy
Carolyn Peck, the first African-American coach to win an NCAA women's basketball national championship, was one of five elected Sunday to the Women's Basketball Hall of Fame.
Peck coached two seasons at Purdue, culminating in the 1999 national title. She is currently a commentator/game analyst for ESPN's women's college basketball and WNBA coverage. …
The current Purdue women's basketball team won two out of three at the Cancun Challenge this past weekend. The Boilermakers are 6-1 for just the third time in the last 10 years. …
Seven Boilermaker defenders and four offensive players earned All-Big Ten honorable mention. Safety Cam Allen, tackles Branson Deen and Lawrence Johnson, linebacker Jalen Graham, ends Kydran Jenkins and Jack Sullivan and cornerback Cory Trice were cited. Running back Devin Mockobee and three of his blockers – Gus Hartwig, Spencer Holstege and Marcus Mbow – also earned recognition.
Mockobee seems almost certain to break the Purdue single-season freshman rushing yards (875) and carries (168) records held by Markell Jones. Mockobee has rushed for 849 yards on 165 carries entering the Big Ten Championship Game, with a bowl to follow. …
With Saturday's victory at Indiana, Jeff Brohm tied College Football Hall of Fame coach Jim Young (1977-81) and Noble Kizer (1930-36) for third place in career Big Ten victories at Purdue with 26.
Another College Football Hall of Fame coach, Jack Mollenkopf, won 58 conference games from 1956-69. Joe Tiller was close behind, winning 53 Big Ten games from 1997 to 2008.
Brohm did match Tiller, though, with back-to-back seasons of eight regular-season victories for the first time since Tiller accomplished the feat in 1997-98.
Kenny Thompson is the former sports editor for the Lafayette Journal & Courier and an award-winning journalist. He has covered Purdue athletics for many years.