God Forbid: The County Is Prepared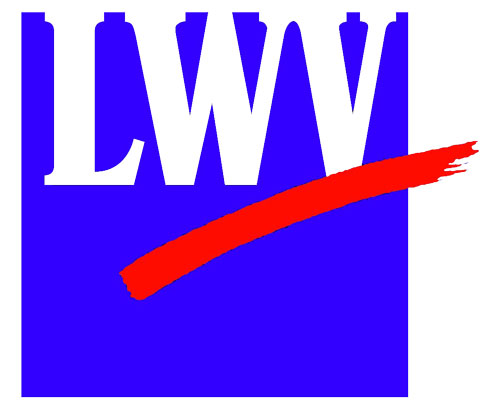 The morning after straight-line winds pummeled Crawfordsville in May 2017, it looked like a tiny tornado had waltzed Main Street, crushing cars and bashing houses. Fat tree limbs rendered some blocks impassible except on foot. Milligan Park and dozens of other areas had lost venerable old growth. Thankfully no one was killed.
High winds, flooding, tornadoes and bomb cyclones are just some of the natural hazards that Montgomery County's Emergency Management and Homeland Security Department prepares for annually. The department maintains protocols for more than 20 natural and man-made disasters, all identified during regular hazard and threat assessment meetings held with each incorporated and unincorporated area of the county. These could include events like the fire that altered an entire downtown block in 2007, or God forbid, a disaster like last year's shooting in Uvalde, Texas.
"We have an all-hazards approach," said Acting Director Jessica Burget. She flipped pages in a binder called the Comprehensive Emergency Management Plan (CEMP). Every major stakeholder and policymaker in the county keeps a copy handy because it guides them step-by-step for critical events.
The number one threat in Montgomery County is flooding, Burget said. A flash downpour can debilitate streets, overload sewage drains, sweep away unsuspecting drivers and wreak havoc on property. Other threats include tornadoes and high winds. In 2009, tornadoes struck the east side of Indianapolis, wiping out multiple apartment complexes, churches and other organizations. Suddenly the city had hundreds of unsheltered residents without food, clothing, critical documents and family memorabilia. A catastrophe like that affects humans on every level of need: not just the material basics like food security, shelter, health care and transportation, but also mental and social needs such as a sense of safety, belonging, agency and self-efficacy. In a disaster, all things fall apart, thus the best mitigation is a well-planned, exercised and tested response.
"Planning is our jam. It's what we do here," Burget said. Every year, her department meets with all the incorporated and unincorporated county communities to assess local threats and hazards. County council members, emergency management, fire department officials, law enforcement and others come together to anticipate likely man-made and natural disasters.
Disasters happen. If we could predict and prevent them, we would. All we can do is use data and evidence to respond to dynamic and dangerous situations. They're complicated and unpredictable. Burget's department anticipates them as best they can.
Many of us don't think about the hazards and threats that the department anticipates: animal emergencies or animals in an emergency, people trapped in cars on icy roadways, massive fires, gas leaks or explosions and HAZMAT disasters. Five years ago, civil unrest was not the threat that it is now, noted Burget, nor was the COVID pandemic. (During the pandemic few state and local governments, let alone organizations, could procure PPE. They needed central systems like a department of emergency management to both conduct the agreement, then store the massive amounts of masks, sanitizers, cleansing products, et cetera.)
Our county department is an extension of the Indiana Department of Homeland Security (IHS), which structures communication and plans. IHS has sorted Hoosier counties into 10 smaller regions that build mutual support agreements. If there's an event in one of our nine cohort counties, our personnel deploy to their management center; they would come to us in an emergency. IHS also exercises the larger, more complicated emergency plans that are costly to act out. (Last year, one plan cost more than $100,000 to practice.) The county exercises plans as well. Sometimes they run a table read; other times they simulate the disaster.
A prepared, robust department should operate like a hub that strengths and balances each spoke on the tire, keeping the wheel turning without warp. A nimble responsive department learns from the missteps and mistakes of other regions. (May every community learn from Uvalde and avoid similar disasters!)
Data analysis and experienced leadership matter, but so does funding, most of which comes from grants. Burget praised former director Shari Harrington for her skills in grant writing, as well as Crawfordsville Mayor Todd Barton for utilizing his experience in emergency response to establish Montgomery County's uncommonly advanced systems. Compared to Indiana and the nation, our county can boast far more funded programming for everything from our quick response unit to animal emergencies.
The department also recruits and trains volunteers for CERT, the Community Emergency Response Team, who deploy shortly after an event – many of those come from the storm chaser classes and commit to 20 hours of training including AED, CPR, Stop the Bleed medical training and monthly meetings. Presently the county has 15 CERT volunteers but after an event such as the 2016 tornado that touched down in a local unincorporated community, they can do "just in time" training for more volunteers. (Note to future volunteers: it's important to avoid showing up in shorts and flip-flops. Long pants and close-toed shoes are must-haves for safety.) CERT members will handle many of the on-the-ground operations.
Having effective timely communication and coordination is critical to disaster relief. The department has mutual agreements with long-term care facilities and schools for sheltering and churches for storage and distribution ofdonations and necessities. What it needs is a VOAD or COAD network to help with assessed needs and coordinate fulfillment without redundancy and efficiency. In some disasters, a glut of water or clothing may be a lovely problem to have, but also reveals a shortage of other resources. Burget said that a COAD (Community Organizations Active in Disaster) is part of the department's 2023 goals.
Internally, our county is more cooperative than most. Burget showed off the facilities, which many county services utilize. The heart of the building contains the Emergency Operations Center, which looks like a NASA command center. Rows of computers, dual monitors and landlines face several large screens with a podium labeled "Department of Homeland Security" front right. Every row has signage to organize personnel who will lead the 15 emergency support functions, some of which include human services (shelter, food and water); transportation; medical care; donations; search and rescue; and damage assessment.
The building also is home to the police K9 training spaces, quick response team vehicles, rangers for county safety response at Tom's Marina and city events, emergency supplies for COVID, the SWAT team and even car seats for the Women's Resource Center. There's a strong sense that our city, county, non-profit and religious community are connecting and assessing the need to grow and improve these capacities to continue to be an exemplary community.
The League of Women Voters is a nonpartisan, multi-issue political organization which encourages informed and active participation in government. For information about the League, visit the website www.lwvmontcoin.org; or, visit the League of Women Voters of Montgomery County, Indiana Facebook page.