Joan "Joanie" LaVerne (Dale) Eads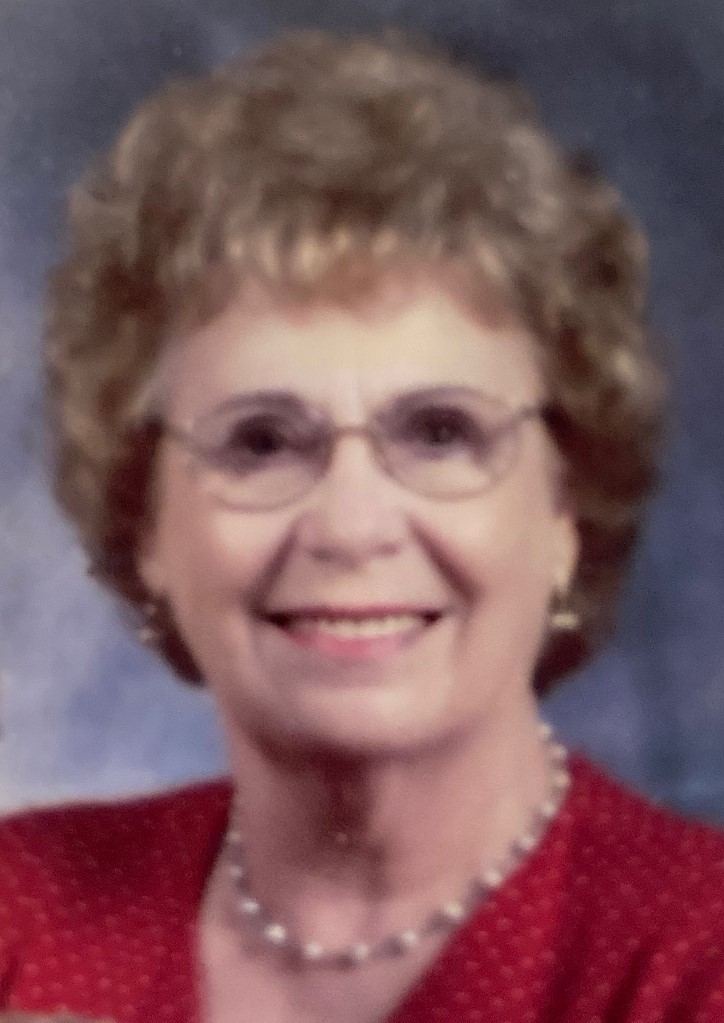 Dec. 9, 1933 – Jan. 14, 2023
Joan "Joanie" LaVerne (Dale) Eads, age 89 of Crawfordsville, passed away on Saturday, Jan. 14, 2023 at Franciscan Health Crawfordsville.
She was born in Opdyke, Ill. on Dec. 9, 1933 to the late Harry Dale & Irene (Miller) Williams.
He graduated Waynetown High School and married the love of her life, Lloyd "Buck" Eads on July 20, 1952. She worked from JC Penny's for 28 years and had her real estate license. She loved traveling and going to Las Vegas, playing cards with her sisters and friends, and spending time with her sisters and family. She faithfully attended church, loved her Lord, and was saved at a young age at the Waynetown Baptist Church.
Survivors include her husband of 70 years, Lloyd "Buck" Eads; two children, Terry (Ron) Johnson and Brad (Laurie) Eads; eight grandchildren, Grant (Katie) Eads, Cassandra (Adam) Bond, Jacob (Jessica) Shaffer, Aaron Shaffer, Eli Shaffer, Sharon Lou (Jamie) Bradley, Jennie (Mark) Simison and Derek Brady; 13 great grandchildren; three great-great grandchildren; a sister, Carolyn Wright; and a sister-in-law, Claressa Perry.
She was preceded in death by her parents; a son, Mark Lavon Eads; two sisters, Patricia Stephens and Barbara Allen; and a grandson, David Brady.
Visitation is scheduled at Sanders Priebe Funeral Care, 315 S Washington St, in Crawfordsville on Saturday, Jan. 21, 2023 from 1 p.m. till the time of the funeral service at 2 p.m., with her nephew, Pastor Loren Stephens officiating. The service will be live-streamed and recorded which can be viewed on her obituary page at www.SandersFuneralCare.com Burial will follow at Waynetown Masonic Cemetery. Memorial donations may be given to Mt. Zion United Methodist Church or Prairie Creek Baptist Church. Share memories and condolences online at www.SandersFuneralCare.com.