Kenny's Favorite Basketball Quotes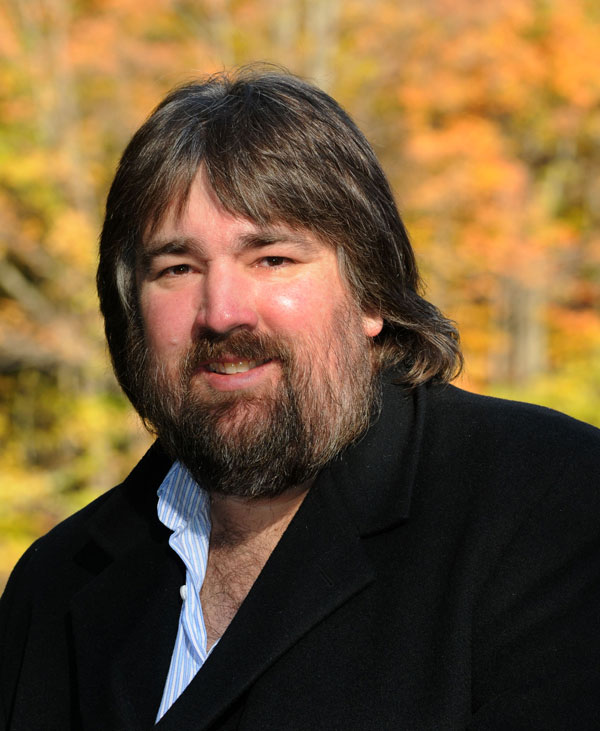 Vince Lombardi, the legendary Green Bay Packers coach whose name is on the trophy that goes to the Super Bowl championship team, once said that success comes before work only in the dictionary.
Larry Bird did not become a legend at Indiana State and for the Boston Celtics on just talent alone.
"I don't know if I practiced more than anybody, but I sure practiced enough," Bird once said. "I still wonder if somebody – somewhere – was practicing more than me."
Another basketball legend, Wilt Chamberlain, took a different view toward practice.
"They say that nobody is perfect. Then they tell you practice makes perfect. I wish they'd make up their minds."
The 7-foot-1 Chamberlain was one of the greatest athletes to don a uniform. A Hall of Fame volleyball player and an outstanding track athlete, about the only thing Chamberlain couldn't do was beat Bill Russell and the Boston Celtics for the NBA championship.
With the assistance of hoopsfiend.com and goodreads.com, here are some of my favorite basketball quotes.
"The key is not the 'will to win' .. everybody has that. It is the will to prepare to win that is important." – Bob Knight, who prepared Army, Indiana and Texas Tech basketball teams well enough to record 902 victories and three national championships.
Another famous Hoosier, John Wooden, once said, "Ability may get you to the top, but it takes character to keep you there."
Wooden's mentor, Ward "Piggy" Lambert, was a master psychologist, believing "basketball is a mental game."
Lambert won 371 games and 11 Big Ten Conference championships at Purdue. Despite having 16 All-Americans and two future members of the Naismith Memorial Basketball Hall of Fame, Lambert knew he couldn't win on just talent alone.
"If a team is going great guns, you should pick out a few flaws between halves, deflate them a little and warn them that the other team is due for its inning. But if your boys are already down you must do everything in your power to lift them back up and you can't do that by criticizing them."
This quote from Scottie Pippen drips with irony: "Sometimes a player's greatest challenge is coming to grips with his role on the team."
Even though he was elected to the Naismith Memorial Basketball Hall of Fame in 2010 and named to the NBA's 75th Anniversary team in 2021, Pippen sometimes struggled to come to grips with being in the enormous shadow of Michael Jordan during their nearly 10 years together on the Chicago Bulls.
Jordan, like Bird and other great athletes, never had a fear of failure. In fact, Jordan always believed failure made him arguably the greatest basketball player of all time.
"I've missed more than 9,000 shots in my career. I've lost almost 300 games. Twenty-six times I've been trusted to take the game-winning shot and missed. I've failed over and over and over again in my life. And that is why I succeed."
Jordan's longtime rival, Charles Barkley, was more succinct about overcoming fear of failure.
"If you are afraid of failure you don't deserve to be successful."
Noteworthy
As expected, Purdue junior center Zach Edey was among 25 players selected to the Wooden Award Midseason Top 25 list on Wednesday by the Los Angeles Athletic Club.
Edey is seeking to join Glenn Robinson as Purdue's second winner of the Wooden Award, given annually to the nation's best college basketball player.
The former 440th best recruit in the class of 2020 is considered the front-runner for the award thanks to a dominating 2022-23 season thus far. Edey is averaging 21.7 points, 13.4 rebounds and 2.2 blocks per game while shooting better than 63 percent from the field and nearly 75 percent at the free throw line.
His 11 double-doubles and his rebounding average both rank second in the nation. Edey currently owns the nation's longest streak with 30 consecutive games scoring at least 10 points.
At his current pace, based on a 35-game season, Edey would become the first player in the last 30 years to compile 750 points, 450 rebounds and 75 blocked shots in the same season.
Edey recently became the 55th member of Purdue's 1,000-point club. Entering Thursday night's game at Ohio State, Edey has 1,059 points. Assuming Edey maintains his 21-point average, he'll pass Bob Purkhiser, Woody Austin and Kenneth Lowe for 45th place. …
Two former Indianapolis Colts greats are among 15 finalists for the Pro Football Hall of Fame.
Wide receiver Reggie Wayne is back on the ballot for the fourth consecutive year. Defensive end Dwight Freeney made the cut in his first year of eligibility. The 2023 class will be announced Feb. 9.
Wayne and Freeney hope to join Colts contemporaries Peyton Manning (inducted 2021), Marvin Harrison (2016), Edgerrin James (2020), head coach Tony Dungy (2016) and general manager Bill Polian (2015) in Canton, Ohio.
During his 14-year career, Wayne caught 1,070 passes for 14,345 yards. Both totals rank 10th in NFL history.
Freeney recorded 125-and-a-half sacks, mostly with the Colts from 2002-2012. He was named to the NFL's All-Decade team for the 2000s.
Freeney was one of three players making the cut in their first year of eligibility, the others being cornerback Darrelle Revis and offensive tackle Joe Thomas.
Chicago Bears great Devin Hester also is on the ballot along with defensive end Jared Allen, offensive tackle Willie Anderson, defensive back Ronde Barber, wide receivers Torry Holt and Andre Johnson, cornerback Albert Lewis, safety Darren Woodson and linebackers Zach Thomas, DeMarcus Ware and Patrick Willis.
Also on the ballot are senior finalists Chuck Howley, Joe Klecko and Ken Riley, along with contributor/coach finalist Don Coryell.
Kenny Thompson is the former sports editor for the Lafayette Journal & Courier and an award-winning journalist. He has covered Purdue athletics for many years.