Recapping The 2022 Bicentennial With A "Tom" Ten List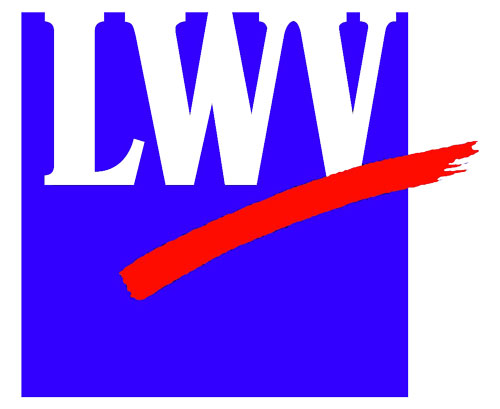 Happy New Year, Montgomery County! How about a David Letterman-style top ten list about Montgomery County's year-long bicentennial efforts? Here's a humorous recap of the hard work of the bicentennial planning team and will be almost as good as celebrating over tacos in January, which County Administrator Tom Klein said the team plans to do. The list is based on highlights for Tom and the team.
Ten: Why not start with clearing the air? Tom led off with the Bicentennial Tree Planting Campaign. Trees are nature's air filters. Klein said he had a goal of 110 trees planted and, with the help of one ambitious planter David Carr who put in 50 persimmon trees (and a final planting of a dozen saplings around the new government center), the county iced its goal with a three-point lead. If you planted trees in Montgomery County in 2022, please let Tom know ([email protected]) for his total tally.
Nine: Have you seen the bicentennial monument? It's a low-lying monument, perfect for mowing over (that's why cemeteries prefer them). Since the concrete around the courthouse hasn't required a quick buzz on the riding mower, the low-lying monument humbly proclaims 200 years of official county business. The predominant immigrant ethnicities who settled on Miami territory – most early settlers were Irish, Scottish, British and German – would give us a pat on the back for installing a modest marker that symbolizes the youthfulness represented by only 200 years. After all, they have pubs dating from the 1100s. There's plenty of time to add in centennial monuments or create a stacking set that can eventually totter as tall as the courthouse's clock tower. For now, look down and take note. This humble county where Ben Hur came into the world knows its potential.
Eight: You guessed the theme of the Christmas Parade, right? If you missed it, you can stream it on Youtube. For a high-energy rendition set your viewing speed at 1.75X and the Tootsie tossing gets violent. Slow down for the highlights. No one wants the Speed Cabin zipping by because that's a story worth celebrating. Other highlights include Joe Allen, who – spoiler alert – takes off and lands just fine.
Seven: This year, the challenge was to create the Best MoCo bicentennial theme window. Local shops had go-get-'em staffs who recreated trips down memory lane with all the joy (but a bit more precision) than middle schoolers making dioramas for their book reports. Finally! The best kind of school project gets a proper audience for all the effort put into it. While nobody had to sneak in a report card that said "D," there were two winners: Taylor, Chadd, Minnette, Schneider & Clutter took first place. Top Line Athletics took second.
Six: When it comes to Unsung Heroes, winners are more about good clean fun. This town has more than were nominated, but shout out to Violet Benge and Kelli Brewer for creating, organizing and maintaining Crawfordsville Curbside and Delivery Facebook Group to help food businesses stay open through the pandemic. They represent the kind of neighbors who make our county work, as do the other top 10: Christian Brown, military vet and law enforcement officer; Vicki Cope, dispatch operator; George Dawson, math teacher; Rebecca Degitz, a founding 'mother' of the Wesley Thrift Shop; Jack and Susie Larson, teachers, coach, FISH volunteers, members of the Rotary Club and tireless volunteers for numerous local non-profits; Montgomery County dispatchers on the front lines of emergencies at all times; Alawanzo Whaley, VP of the Ben Hur Car Club, which raises money for the community; Ivette de Assis-Wilson, Head Reference Librarian, and Grayson Standeford. His story stuck in Klein's mind because Grayson has such a knack for brightening the day of Taco Bell customers that he has a fan base on social media.
Five: Everyone knows that Indiana comes in the drab colors of gray and grey. That may be spot on from the moment October throws down her leaves until daffodils chase away March's lions, but there's more than corn, and beautiful Lake Shafer, in Indiana. We may not be home to the largest ball of paint, but a few camera-savvy residents caught images that might help with SAD (seasonal affective disorder). We have fog-tainted country roads, cotton candy sunsets, the russet bricks of the courthouse against a moody blue sky, sun-gilt barns, lichen carpeting on the Devil's Punchbowl and joyful children skipping rocks under a crimson covered bridge. Now that the twinklies of Christmas come down and interminable January closes us under its steel dome, these free postcards at the Carnegie should help, if you pin them up in your line of sight.
Four: Montgomery County Civic Band has regaled the county and state for more than 50 years. They've played while riding about in wagons, sitting under the trees or in the gazebo at the Lane Place. They've played the Pepsi Coliseum, small town fish frys, and Fourth of Julys. They've offered their dulcet tones every other Sunday. They went TBT (Throwback Times) and reworked hits, even turning Melinda Zenor's contemporary "Sugar Creek Rag" into an old timey tune.
Three: MoCo United Band thrilled the county and state as the Mounties, Athenians and Chargers proved they don't always charge at each other on a field or court. They rose up (literally) to place 15th at the Indiana State Fair. They marched onto all three high school field and wooed audiences with music from Ben Hur, Hoosiers and an original score for our Bicentennial.
Two: Carnegie Museum stacked up some souvenirs from 200 years and plans to keep those around, probably with a coin from this year's celebration. They also showed off senior "jeans" and skirts as part of the 200 Years of Education Display. This is going away soon, so if you or your senior needs some great reading, bop on over for a free gander before Jan 12, because it's going away (though the upcoming installations are promising some excitement).
One: Ringing out the Bicentennial. Did you hear the peels of bells? According to Teacher, "Every time a bell rings, an angel gets its wings." If this is true, a couple dozen angels got promotions thanks to Montgomery County's St. John's Episcopal, First Baptist, Wabash Presbyterian, First and UMC churches as well as Wabash College and the Courthouse.
Thank you to Tom and everyone on the team: Sue Lucas, Heather Shirk, Stacy Sommer, Sarah Storms, Kathy Brown, Janna Bennett, Diana McCormick, Dianne Moore, Jill Coates Matthews, Don Mills, Jennifer Andel, Mindy Byers and Jennifer Purcell.
The League of Women Voters is a nonpartisan, multi-issue political organization which encourages informed and active participation in government. For information about the League, visit the website www.lwvmontcoin.org; or, visit the League of Women Voters of Montgomery County, Indiana Facebook page.