The Lincoln School For Colored Children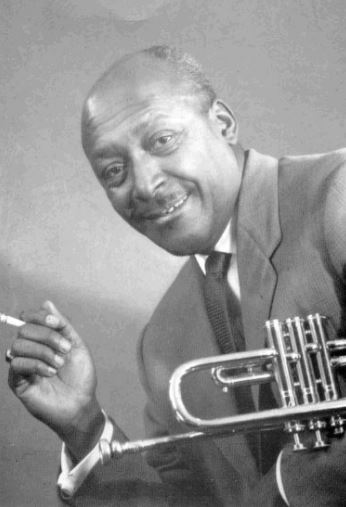 EDITOR'S NOTE: In 1881 Crawfordsville School Trustees ordered a school be built at the southwest corner of Spring and North Walnut Streets to serve black students in grades 1-8. Once graduated, the students attended the integrated Crawfordsville High School. This site accommodated the vast majority of black families living in Crawfordsville's north end. Trustees purchased the lot in September 1881 for $2,000. On Dec. 3, 1881, Hinckley and Norris won the contract to build the building for $6,400. The architects designed a plain two-story red brick structure with playgrounds for all the black children who resided in that area. Lincoln School officially opened in September 1882 with 42 students. When the black population moved to the east end to work in the factories, Linclon Building 1 was renovated into Horace Mann, and Linclon Build 2 was opened on East Wabash Avenue. That building became Lincoln Rec Center and was demolished in 1981. This project began as a project historical research project to honor all those individuals who went to school in separate and unequal facilities as the law dictated.
William (Bill) Johnson Coleman
1904- 1981
Bill was born on 4 August 1904 near Paris, Kentucky. His father, Robert Henry Coleman, a cook, played the snare drum in a hometown band. His mother, Roberta Johnson Coleman, was a seamstress. Roberta's sister, Sarah, married John Chenault and moved to Crawfordsville. When Bill was just five years old, his parents separated. Roberta moved the children to Cincinnati, Ohio, then to Crawfordsville, where they lived with her sister Sarah's family at 803 East Wabash Avenue. While here, Bill and his siblings attended Lincoln School for Colored Children. It was here he met the de Paris brothers.
In Bill's autobiography, Trumpet Story, Bill describes his time living in and later connections to Crawfordsville. "I was six and going to school with two young boys who would later become very well-known jazz musicians, Wilbur and Sidney de Paris. Wilbur played compositions with the baritone horn, and Sidney played alto horn. The two of them used to give recitals in the Bethel AME Church, for my mother was a member, and I was obliged to attend services. I was thrilled by Sidney, especially in the years to come. I loved to hear music. We used to march in it out of school to the music of a piano. About two years later, in 1911, my mother decided to come back to Cincinnati and live with my Aunt Mary."
In Bill's autobiography, he mentions Crawfordsville several more times. "I was 14 years old when I met up with Ernest Moore, who created a band to teach young boys to play music. He was not a rich man but did not ask for any money to teach the boys, yet we all had instruments. Rehearsals were twice a week. After a few months, I was getting along quite well on the alto horn like the one I had heard Sidney de Paris play in Crawfordsville."
Some years later, Bill ran into the de Paris brothers again. "One day, I was playing when I heard someone call another boy Gabriel. I saw that it was Sidney de Paris, with whom I attended school in Crawfordsville and played alto horn at church concerts. The medicine shows were always on early in the evening, and Sidney started playing with Clarence Paige at the open-air pavilion. Wilbur de Paris played with an orchestra in the Sterling Hotel, but I wasn't allowed in as I was only 15. I never heard the de Paris family playing together, but I was told that the father, mother, and a sister all played music. Sidney didn't remember me going to the same school as he had, but he did remember my cousin Theophilus Chennault, and we soon became better acquainted."
In 1925, when William was 21, he married Madelyn becoming ill soon after. "I couldn't blow my horn; eventually, my weight dropped, and I looked like a walking skeleton. My mother thought that perhaps if I changed the climate, I would get better. So Madelyn and I went to Crawfordsville and stayed with my aunt Sarah. After being there for a week, my pain stopped suddenly".
Several years later, Bill attended a breakfast dance in the Lenox Lounge in Harlem. These dances began at five am and would often last until noon. "I again met Sidney de Paris, whom I had known in Crawfordsville, Indiana, when I was six years old. I called him Gabriel, and he called me Crawfordsville. We were happy to meet again and told each other about our experiences. His brother Wilbur was still in Philadelphia."
Bill taught himself how to read music, eventually making his way to New York as a young man, where he played with top bands, including Benny Carter, Charlie Johnson, Lloyd, and Cecil Scott, Lucky Millinder, and Fats Waller. In September 1935, he sailed to Europe to work in Paris, Bombay, Cairo, and Alexandria and then toured with the USO, performing in the Philippines and Japan. Bill moved to France in December 1948 after describing himself to an interviewer as "one of the numerous black musicians here as refugees from segregation." He lived there for the remainder of his life and continued to make appearances at European Jazz Festivals.
Toward the end of his life, he continued to tour, often limited to performing while seated because he was too weak to stand. He played for the last time with friends on 25 July 1981, dying in late August.