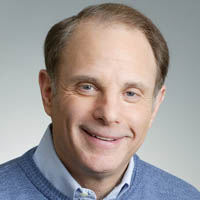 At first glance, it seemed like a pretty good deal. Enjoy a complimentary $25.00 gift card from one of the local supermarkets. All it required was answering a few questions online. I figured it was a marketing scam. I wasn't born yesterday. In fact, as you'll see, I was born 100 years ago.
I had to agree to certain contractual terms, including giving my permission for the research firm to forward my responses to businesses that could contact me to pitch their products or services. What was I thinking?
The first line asked me the date I was born. I was honest about the exact day in March, but I scrolled all the way to the bottom of the drop-down menu and found the earliest birth year listed. I clicked on 1923. I thought that might dissuade the life insurance sales people from pestering me with calls.
Next, I was confronted with several odd questions.
92% of females who fill out this survey want to receive free samples. Do you? (Was this a trick? I'm a guy. How do I answer that? I think the first question on tests should be the easiest.)
40% of those who fill out this survey meditate. Do you? (Yes, and right now I'm deep in thought, wondering why I am doing this for a lousy 25 bucks.)
Then things started getting really serious:
8% of those who fill out this survey are unemployed. Are you?
6% of those who fill out this survey are clinically depressed. Are you?
11% of those who fill out this survey are in debt. Are you?
13% of men who fill out this survey need ED medicine. Do you?
Next, they asked my level of education. One of the choices was: "I'd rather not answer this." No such option was available for my mental state, my sex life or my financial status. But did I complete high school? Apparently, that's getting way too personal.
Here was another inquiry: Have you considered replacing the aluminum siding on your home?
I clicked "yes," because I was afraid that too many "no" answers would have suggested I was just in this for the free frozen pizzas I was going to get with my gift card. While I was still typing, the phone rang.
"Mr. Wolfsie, this is A. A. Monroe Home Improvement. Based on your response 45 seconds ago, we have determined that you are exactly the kind of person who can benefit from our aluminum siding, which comes with a lifetime warranty for as long as you own your home."
"Look at the survey. I'm 100 years old. Could I rent your siding?"
In a final notation, the research company reserved the option of substituting a prize worth the equivalent of the $25 in free groceries, which probably meant a knock-off Rolex. I called the hotline number and told the woman that I felt I had been conned and that the entire questionnaire was a waste of my time.
She said 82% of the people who took the survey felt exactly the same way.
Dick Wolfsie spent his career sharing his humor, stories and video essays on television, radio and in newspapers. His columns appear weekly in The Paper of Montgomery County. E-mail Dick at [email protected] aol.com.