Professor Thompson Grades Big Ten Hoops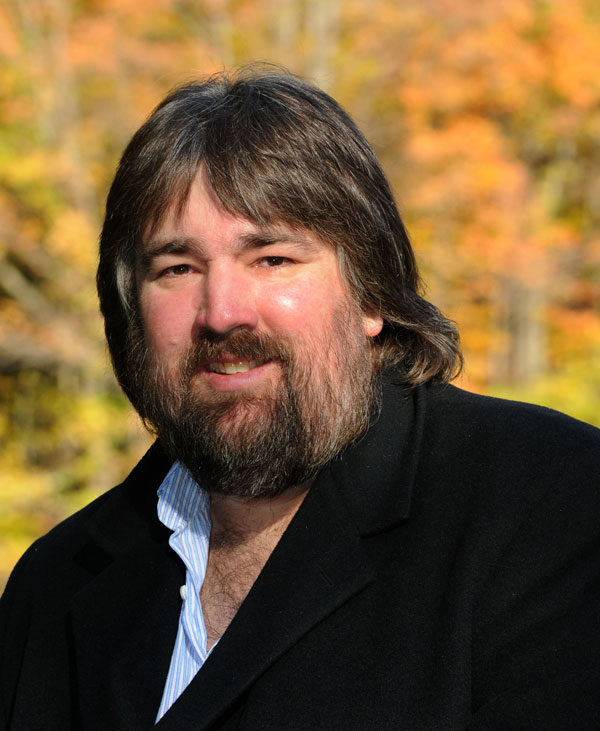 It's time to issue mid-term grades for Big Ten Conference basketball.
Entering the season, Indiana and Illinois were supposed to be teacher's pets. The Hoosiers' Trayce Jackson-Davis was the odds-on favorite for Big Ten Player of the Year honors.
A funny thing, though, happened on the way to the awards ceremony. The team generally picked to finish fifth in the league, the team that lost its backcourt and an All-American big man, once again proved to the so-called experts that one overlooks Purdue at your peril.
With either nine or 10 games remaining on most schools' conference schedules, only the Boilermakers merit professor Thompson's highest grade.
Purdue: A
You know it's a special season in West Lafayette when a national sports writer declares the national player of the year race over before Feb. 1. "This has been Zach Edey's race to lose since the third week of the season, when Purdue went from unranked to undefeated and vaulted into the top five on the back of Edey's dominant play at the PK85," writes Matt Norlander of CBSSports.com.
"Barring (and God forbid) any severe injury, the 7-foot-4 junior center from Toronto is going to galumph away with all of the awards and become just the third Boilermaker to win national player of the year. When the unsolvable problem that is Zach Edey rightfully receives his trophies in March and April, he'll join a pair of Purdue legends who played six decades apart: John Wooden and Glenn Robinson.
"Any window that might have been narrowly open for Gonzaga's Drew Timme, Kansas' Jalen Wilson or Indiana's Trayce Jackson-Davis was elbowed shut Sunday after Edey got elbowed in the lip on his way to a career-high 38 points and 13 rebounds vs. Michigan State."
Edey has been so brilliant that many overlook the impact the freshman starting backcourt of Westfield's Braden Smith and Fletcher Loyer have had. Without Smith and Loyer, Purdue would be a good team. With them, the Boilermakers hold a three-and-a-half game lead over Illinois and Rutgers in the Big Ten Conference standings.
Loyer is the Boilermakers' second-leading scorer at 12.8 points a game and is shooting better than 36 percent from 3-point range. Smith is third at 9.5 points per game while also averaging 4.8 rebounds and just over four assists.
Illinois: B
At times this season, the Fighting Illini have resembled a failed chemistry experiment. Coach Brad Underwood's reliance on the transfer portal to rebuild his squad has left him frustrated at times.
Following a December loss at home to Penn State, resulting in an 0-2 conference start, Underwood publicly criticized his team.
"The lack of leadership on this team is zero, it is none. Inexcusable," Underwood said. "We have been atrocious in practice, maybe the two worst days of practice leading up to a game I've been part of and that's leadership. Plain and simple, leadership. Put it bold damn print, leadership, lack of. And no effort, that's what happens in this league when you have none of that."
Illinois has won seven of eight to get back in the conference race. The next five games will determine if the Fighting Illini can stay in contention. A 4-1 mark seems imperative with trips to Iowa, Penn State and Indiana in that stretch along with a gimme against Minnesota and a tough home game with Rutgers.
Northwestern: B
The Wildcats' upcoming schedule may end up taking the shine off what has been the other great story of the Big Ten season.
Tuesday night's loss at Iowa knocked Northwestern out of a share of second place. During the next six games, the Wildcats host Michigan, Purdue, Indiana and Iowa. In between are trips to Wisconsin and Ohio State.
Boo Buie (15.9 ppg.) has emerged as the go-to scorer with six Big Ten games of 20 or more points. Chase Audige is close behind at 15.7 points a game.
Rutgers: B
The only team to beat Purdue so far this season (by one point in Mackey Arena), the Scarlet Knights' inability to defeat Iowa will probably cost them a shot at the league title. Winning at Indiana and at Illinois next week could change things, however.
Big man Clifford Omoruyi has had an All-Big Ten caliber season at 13.4 points and 10 rebounds a game. Cam Spencer is one of the league's best 3-point shooters at nearly 42 percent.
Indiana: B-minus
Inconsistent is the best way to describe the Hoosiers. Look good at Illinois, struggle to defeat an extremely short-handed Minnesota team. Tuesday night's 11-point loss at Maryland was the direct result of getting little other than another strong performance from Jackson-Davis (18 points, 20 rebounds).
Shooting remains an issue and teams will put pressure on Indiana to make a basket outside of 15 feet the rest of the way. Jalen Hood-Schifino may well be Big Ten Freshman of the Year but the Hoosiers can't win with 1 of 14 shooting nights from him.
Maryland: B-minus
Losing three out of four Big Ten games to start January left the Terrapins no margin for error. Unlike the cluster of teams fighting for second place, Maryland is the best bet to move up thanks to a pretty soft February schedule.
At Minnesota. At Michigan State. Home with Penn State and Purdue. At Nebraska. Home with Northwestern and Minnesota.
If there was a Big Ten Transfer of the Year award, one of the favorites probably would be Jahmir Young. The Charlotte transfer is averaging 16.6 points a game, including 20 against Indiana.
The bigger question is how will coach Ralph Willard backtrack his remarks earlier this week, declaring Trayce Jackson-Davis the Big Ten's best player, before Purdue comes to town Feb. 16?
Iowa: B-minus
The good news: Iowa leads the Big Ten in scoring at 81.3 points a game.
The bad news: The Hawkeyes are dead last in scoring defense at 73.3, more than three points ahead of 13th-place Michigan.
In two sentences, we've described the Fran McCaffery era in Iowa City.
The Hawkeyes have three outstanding players in Kris Murray (20.6 ppg, 8.6 reb.), Patrick McCaffery (11.8 ppg.) and Filip Rebraca (14.0, 8.5). Unfortunately for Iowa, the unbalanced Big Ten schedule gives it only one shot at Purdue, and it's in West Lafayette.
Penn State: C
Jalen Pickett is almost a certain first-team All-Big Ten selection next month. He's a stat stuffer, averaging 17.6 points, 8.0 rebounds and 7.0 assists before Purdue held him to 12 points and five rebounds in Wednesday's 80-60 loss.
However, the Nittany Lions haven't had a winning streak since New Year's Day. They'll finish with a winning record in former Purdue assistant Micah Shrewsberry's second season, but there's still a lot of work to be done in State College.
Michigan: C
More was expected from the Wolverines with Hunter Dickenson, Jett Howard and a highly regarded recruiting class.
But Michigan has reached the season's mid-point having lost five of seven even though Dickenson has been his usual reliable self (17.7 ppg., 8.5 reb.). Howard is among the league's best 3-point shooters and is averaging nearly 15 points a game.
Losing transfer point guard Jaelin Llewellyn to a torn ACL was an early setback but his replacement, freshman Dug McDaniel has been solid. The schedule turns favorable this month with a trip to Northwestern, followed by home games with Ohio State, Nebraska and Indiana. Go 4-0 and Michigan's chances of making the NCAA tournament improve.
Michigan State: C
It may be time to start wondering if Tom Izzo's magic in East Lansing is running out. Puzzling strategy (not double-teaming Zach Edey once, but twice) and recruiting disappointments have put the Spartans on the brink of Big Ten irrelevancy for the third consecutive season.
There is talent on the roster (Tyson Walker, Joey Hauser, A.J. Hoggard, Malik Hall) but there's no one who puts fear into opponents like Cassius Winston, Miles Bridges, Denzel Valentine, etc. There are enough victories left on the schedule that Michigan State should make the NCAA tournament (Minnesota, Nebraska, Ohio State) but is that enough for a proud program that has one national championship and eight Final Fours under Izzo?
Wisconsin: C
One year removed from a surprising Big Ten title with one of the oldest rosters in the country, the Badgers have lost six of seven.
Freshman Connor Essegian (Central Noble) has been a pleasant surprise, shooting 43 percent from 3-point range and averaging 10.5 points. Injuries have hampered leading scorer Tyler Wahl (12.6), but veteran Chucky Hepburn (12.3 ppg.) has been solid.
Ohio State: C-minus
Brice Sensabaugh is a contender for Big Ten Freshman of the Year, ranking second in the nation among all freshmen at 17.6 points a game.
But the Buckeyes have collapsed since Purdue beat them 71-69 on Jan. 5, losing six out of seven since then. An 11-10 overall record has led to some grumbling about coach Chris Holtmann.
Nebraska: D
Two hard-fought games with Purdue have pretty much been the season highlight for the Cornhuskers, who are well on their way to a fourth consecutive losing season under Fred Hoiberg.
Minnesota: F
When injuries haven't limited the Gophers, their lack of team play has defined this season. Who would have thought fans would look back fondly at the Richard Pitino era?
Billy Packer and Purdue
Of all the tributes to Billy Packer following the Wake Forest legend and college basketball analyst's death last week, none mentioned the impact he had on Purdue basketball.
In the mid-1960s, Packer was a young assistant coach under Bones McKinney at Wake Forest. Integration was slowly chipping away at the obstacles for African-Americans to play at major universities in the south. So, using a 1960 point-shaving scandal in college basketball as an excuse, the Atlantic Coast Conference voted to require a score of 750 in the Scholastic Aptitude test for admission. The bar was raised to 800 in 1964.
Future NBA player Herman Gilliam was in Wake Forest's backyard playing for segregated Atkins High School in Winston-Salem, N.C., in 1964. McKinney and the
Demon Deacons desperately wanted Gilliam. Packer was assigned the task of recruiting Gilliam, but there was a problem – that 800 test score.
"Herman was an exceptionally talented player, and there was no question in my mind that he had the character and ability to do the academic work," Packer told Larry Keech of the Greensboro News & Record in 1996. "Heck, he probably would have been a better student at Wake than I had been."
Looking out for Gilliam's best interests, Packer told him he needed another option in case his final attempt to get the 800 score on the SAT fell short.
"He had an aunt living in Indianapolis, so I called Bob King, an assistant coach at Purdue," Packer recalled. "He hadn't seen him play, but I told him Herman was good enough to help any college team and explained the situation. King checked with his head coach, George King, and they called back to agree to the bargain.
"Herman scored 792 on the boards. It was heartbreaking for all of us, but at least he had that option."
By falling eight points shy of admission to Wake Forest, Gilliam came to Purdue and teamed up with Rick Mount and Billy Keller to provide the nucleus for the Boilermakers' 1969 national runner-up team.
Gilliam, who died in 2005, later earned All-Big Ten honors and went on to a long NBA career.
Karlaftis honored
Former Purdue All-American George Karlaftis has been selected to the Pro Football Writers Association All-Rookie Team.
Karlaftis, who went 30th overall to AFC champion Kansas City, joins No. 2 overall pick Aidan Hutchinson of Detroit as the defensive ends on the squad.
During the final seven games of the regular season, Karlaftis recorded six sacks. His 48 quarterback pressures ranked second to Hutchinson among rookie edge rushers.
Kenny Thompson is the former sports editor for the Lafayette Journal & Courier and an award-winning journalist. He has covered Purdue athletics for many years.