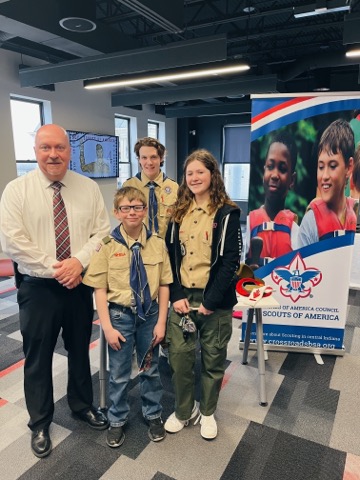 On Thursday, March 16th, 2023, Mayor Todd Barton welcomed scouts, scouters, community leaders and others to the 2nd Annual Crawfordsville Mayor's Breakfast for Scouting, at Fusion 54.
Guests heard details about various events and exciting activities held and planned for scouting units in and around the Crawfordsville area.
The $3,010.00 raised at the event will be used for annual registration assistance and summer camp scholarships for area scouts. Thank you to all who attended and gave generously.