Purdue Fans Growing Tired Of Wait For Next Year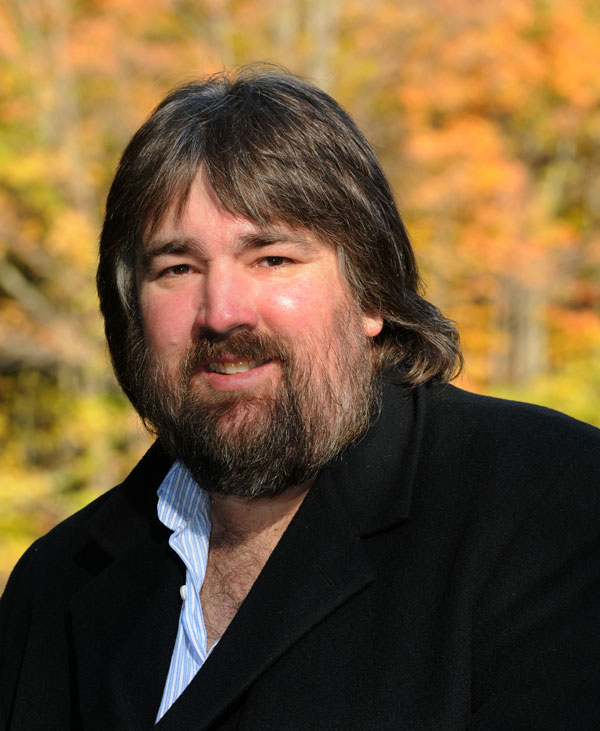 As a Chicago Cubs fan, Matt Painter is well aware how many times "wait 'til next year" was uttered by the Wrigley faithful between 1909 and 2015.
Millions of Cubs fans went to their graves without seeing their team attain baseball's version of the promised land, a World Series championship.
Today, Purdue basketball fans are wondering when "next year" is going to arrive for them.
Here's a list of the programs that have reached the NCAA Final Four since Lee Rose and Joe Barry Carroll took the Boilermakers to Indianapolis in 1980.
Virginia (3), North Carolina (14), Indiana (4), LSU (3), Georgetown (4), Louisville (6), Houston (4), Georgia, North Carolina State, Kentucky (9), St. John's;
Villanova (5), Memphis (2), Duke (13), Kansas (10), Syracuse (5), Providence, UNLV (3), Oklahoma (3), Arizona (4), Seton Hall;
Michigan (5), Illinois (2), Arkansas (3), Georgia Tech (2), Cincinnati, Florida (5), Oklahoma State, UCLA (5), Massachusetts, Mississippi State;
Minnesota, Utah, Stanford, Michigan State (8), Ohio State (3), Connecticut (6), Wisconsin (3), Maryland (2), Texas, Marquette;
Oklahoma State, George Mason, Butler (2), West Virginia, VCU, Wichita State, South Carolina, Gonzaga (2), Oregon, Loyola Chicago;
Texas Tech, Auburn, Baylor, San Diego State, Florida Atlantic and Miami (Fla.).
That's 56 schools, including the ninth seed in Purdue's bracket this season (Florida Atlantic). Eight current Big Ten schools.
What about the other five Big Ten schools missing from this list?
1. Iowa has the same Final Four drought as Purdue, 43 years, and has not won a Big Ten title since 1979.
2. Northwestern has two NCAA tournament appearances in its not very illustrious history.
3. Rutgers has one fewer Final Four appearance than Purdue (1976).
4. Nebraska has the distinction of having never won an NCAA tournament game (0-7), the only power conference school that can make that claim.
5. Penn State made its only Final Four appearance in 1954.
It's commendable that Purdue has won 10 Big Ten championships since 1980, especially earning one this season with two freshmen guards in the starting lineup. Yes, this was considered a rebuilding year back in October.
But expectations changed after the Boilermakers dominated West Virginia, Duke and Gonzaga in the Phil Knight Legacy. Those expectations grew when Purdue became the fastest school in the history of the Associated Press rankings to go from unranked in the preseason to No. 1.
When 7-4 junior center Zach Edey went from good to great in one year, almost certain to become Purdue's third national player of the year, expectations reached a peak not seen since Glenn Robinson's player of the year season in 1994.
But the ending to the 2022-23 season was the same as 1988, 1994, 2019 and the other 27 NCAA tournament appearances since 1980.
Purdue escaped making history in 1996 when it held off No. 16 seed Western Carolina by two points. It wasn't so lucky this time.
Will Purdue respond like the first No. 1 seed to lose to a No. 16, Virginia, did in 2019 by winning the national championship?
Any chance of that happening begins with Edey's decision about his senior year. If this was 1990, the Canada native would take his player of the year trophies and be set financially for life in the NBA.
Mock NBA Drafts I've seen aren't optimistic about his chances of being among the first 40 picks. So maybe Edey comes back and makes some Name Image Likeness (NIL) cash despite his student visa status prohibiting off-campus work.
Speaking of NIL, it has to be upsetting to Painter that a player who could have made a difference in the NCAA tournament is going to the Final Four. Nijel Pack could have eased the burden carried by Westfield's Braden Smith and fellow freshman Fletcher Loyer during the second half of the season.
But Miami booster John Ruiz made Pack an offer he couldn't refuse: $800,000 over two years and a car. Purdue settled for a nice role player in David Jenkins Jr. instead of a difference maker.
For too long, Purdue has played the "we do things the right way" card. Let's see if the hard lesson of losing Pack wakes up the richest Boilermaker backers, and Purdue administration, to the reality that NIL also stands for "Now It's Legal."
If the best Purdue can do in the transfer portal this offseason is a newer model of Jenkins, then more March sadness is inevitable.
Edey adds to trophy case
Purdue junior center Zach Edey picked up a second National Player of the Year award on Tuesday, this one from the National Association of Basketball Coaches.
The coaches also named Edey the winner of the Pete Newell Big Man of the Year Award. JaJuan Johnson (2011) and Caleb Swanigan (2017) also have claimed this honor.
Edey averaged 22.3 points, 12.9 rebounds, 2.1 blocks and 1.5 assists this season. He finished second nationally in rebounding and sixth in scoring.
He is also one of four finalists for the Naismith Player of the Year, along with Indiana's Trayce Jackson-Davis, Gonzaga's Drew Timme and Kansas' Jalen Wilson.
Edey's 1,533 points in 99 games is the most for a player through his junior season at Purdue. If Edey returns for his senior season and can match his 2022-23 scoring (757 points), he would be 33 points shy of Rick Mount's 53-year scoring record.
Reason for optimism
Not all of the national media is critical of Matt Painter and Purdue following another NCAA tournament disappointment.
Mike DeCourcy of The Sporting News and a Big Ten Network analyst has the Boilermakers fourth in his pre-transfer portal/NBA Draft decisions Top 25 for 2023-24. Connecticut, UCLA and Duke are ranked 1-2-3.
"You are weary of the Boilers compiling extraordinary regular seasons and then washing out against lower-seeded teams in the NCAA Tournament? Sorry. And lighten up. It's been three years. Mike Krzyzewski lost to a No. 15 seed in 2012 and a No. 14 in 2014 and then went out in 2015 and won the NCAA championship. Matt Painter's last NCAA trip before this run of misery ended a single free throw short of the Final Four at the South Region final in 2019.
"So how about we stop pretending this circumstance is eternal?
"This Boilers team will be more experienced, with more physical maturity and ideally more dynamism with freshman Myles Colvin arriving and potentially more shooting with redshirt freshman Camden Heide becoming active.
"All of this is dependent on the Sporting News Player of the Year Zach Edey returning for another season, but every indication is he will remain a Boiler in 2023-24."
The only other Big Ten teams ranked by DeCourcy are Michigan State (11th) and Northwestern (23rd).
Kenny Thompson is the former sports editor for the Lafayette Journal & Courier and an award-winning journalist. He has covered Purdue athletics for many years.