Kenny Thompson Blown Away By "The Beast"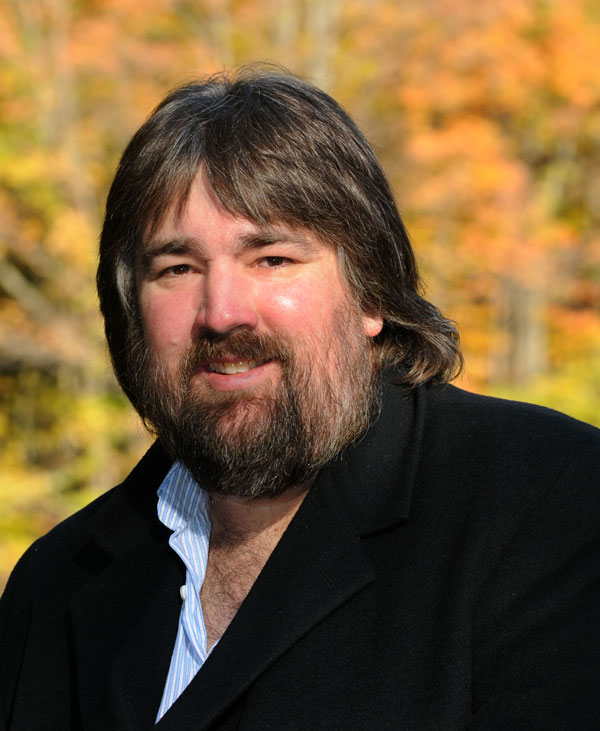 With the overload of information out there on NFL Draft prospects, it takes a lot to impress me.
Consider me blown away by an aptly named guide called "The Beast."
That's the name Dane Brugler of The Athletic has given his 308-page tome that will tell you everything shy of a prospect's favorite meal.
Take Purdue quarterback Aidan O'Connell. One of six children, Brugler reveals O'Connell's passion was basketball throughout middle school but that he started playing quarterback in the third grade.
Brugler gives O'Connell a fourth-round grade and rates him seventh in the QB class behind Bryce Young (Alabama), C.J. Stroud (Ohio State), Anthony Richardson (Florida), Will Levis (Kentucky), Hendon Hooker (Tennessee) and Jake Haener (Fresno State).
"He is strong-minded, accurate and touches the ball up at every level of the field," Brugler writes. "He has the skills and intangibles of a capable backup in the NFL."
Brugler's highest graded Boilermaker is 6-3 cornerback Cory Trice, who has third-round potential. Trice is ranked 14th among cornerbacks, six of whom have first-round grades, and is 88th overall on Brugler's top 10 player rankings.
"An impressive height/weight (203)/speed athlete, Trice passes the eye test with flying colors," Brugler states. "He has exceptional size, speed and change of direction skills to be a disruptive cover man. He offers position versatility with starting potential in press-man or Cover 3 schemes."
O'Connell's childhood friend and 2022 teammate, Charlie Jones, carries a fourth or fifth-round grade. Jones gained the attention of NFL scouts during his lone season at Purdue. The wide receiver set the Purdue single-season receiving yards record (1,361) and led the Football Bowl Subdivision with 110 receptions.
"With his one-step acceleration, Jones quickly eats cushion and shows supreme confidence in his focus and hands," Brugler writes. "His crafty speed and ball skills will help him find a role in the NFL. He also has the skills to readily factor in the return game."
Tight end Payne Durham gets a fifth/sixth round grade and is ranked the 13th-best at his position in the draft.
"Durham has average-at-best speed and separation skills, but he creates a large throwing target (6-6, 253 pounds) for his quarterback and enjoys the dirty work at the position," Brugler writes. "He has the skill set of a solid No. 2 tight end option in the NFL."
The news isn't as good for linebacker/safety Jalen Graham, whom Brugler expects to go undrafted but will be a priority free agent target.
"Graham is alert, well-built and driven to make plays, which might fit as a SAM linebacker," Brugler states. "But his pursuit speed is average. His versatile background and special teams potential could be his saving grace."
More draft speculation
Jordan Reid of ESPN.com sees the Los Angeles Chargers as a potential destination for O'Connell.
"O'Connell needs to be in a scheme that keeps him on schedule, and the Chargers are an ideal fit because of their propensity to rely on getting the ball out quickly," Reid writes. "O'Connell's at his best when he can make quick decisions and keep pass rushers from bearing down on him."
Ivey growing
Consider the Detroit Pistons pleased with former Purdue All-American Jaden Ivey, a good bet to earn All-Rookie Team honors from the NBA.
Ivey started 73 of his 74 games and put up averages of 16.3 points, 5.2 assists and 3.9 rebounds. The 6-4 guard saved his best for the final weeks of the season. Ivey averaged 22.9 points, 7.7 assists and 4.0 rebounds while shooting 39.7 percent.
He ranked third among rookies in scoring, second in 3-pointers made (120) and first in assists. His double-figure scoring streak of 39 games in a row to end the season is the longest for a rookie in Pistons history.
"He picked it up so fast," guard Cade Cunningham told Keith Langlois of the Pistons' official website. "The pace and the poise he showed at the end of the year, I knew he was going to be that but I didn't realize he was going to pick it up so fast. To see that was huge for the team and huge for him to feel that. He's only going to take more steps like that every year he's playing. With his work ethic, he's going to be great. I'm excited for him and I'm excited to play with him."
Cunningham and Ivey are forecasted to be the Pistons backcourt for the next decade. Cunningham, the No. 1 overall draft pick in 2021, played just 11 games with Ivey before his sophomore season ended with a shin injury that required surgery.
Degree of difficulty appears high
Welcome to being a head coach, Ryan Walters.
The first-year Purdue football coach will be greeted by the Big Ten's toughest 2023 schedule, according to Jeff Hanisch of USA Today Sports.
"The road game at Virginia Tech to go along with non-conference dates against Fresno State and Syracuse doesn't make this a breezy start. There aren't any sure thing layups there," Hanisch writes. "Having to deal with both Ohio State and Michigan isn't fun for a West team."
It's not fun, either, for Indiana. The Hoosiers' slate comes in fifth behind Minnesota, Michigan State and Ohio State.
"Welcome to 2023, Hoosiers," Hanisch writes. "Enjoy that opener against Ohio State. Fortunately, playing Indiana State and Akron make the slate easier for a little bit, but six road games – including five in the Big Ten – will make this a very, very tough run."
The conference road games are at Maryland (Sept. 30), at Michigan (Oct. 14), at Penn State (Oct. 28), at Illinois (Nov. 11) and at Purdue (Nov. 25).
Hanisch overlooked the Sept. 16th game at Louisville, now coached by former Purdue nemesis Jeff Brohm. Brohm went 4-1 against the Hoosiers at Purdue, and the only loss came in double overtime.
Penn State and Michigan have the easiest schedules, according to Hanisch. Purdue fans should feel respected that the Boilermakers' absence – along with Wisconsin and Minnesota – from the Nittany Lions' slate factored into Hanisch's ratings. Good thing Penn State averages better than 100,000 fans in attendance since Delaware, UMass, Indiana and Rutgers aren't exactly marquee draws.
Michigan should almost be ashamed to open with four consecutive home games against East Carolina, UCLA, Bowling Green and Rutgers.
Kenny Thompson is the former sports editor for the Lafayette Journal & Courier and an award-winning journalist. He has covered Purdue athletics for many years.